This page has been set up to provide information for anyone at the College with questions or concerns about coronavirus (COVID-19). It will be updated on a regular basis. For those with access to email, the College sends out coronavirus updates – this page will echo the updates sent around in these emails.
This page was last updated 20 October 2021 11:52
St Edmund Hall's priority is to protect the safety, health and wellbeing of all its students, fellows, staff and friends as well as continuing on our commitment to providing an excellent education. The Hall is following the latest advice from the Government on how to operate safely during the Covid-19 pandemic.
The following relaxations of Covid-procedures take affect from Monday 19 July 2021; however, we greatly encourage the use of hand sanitisers stations around college and ensuring maximum ventilation in all rooms when in use. If you feel ill, please follow the guidance on this page below or on the government's website about how to get tested for coronavirus. We also recommend that staff take asymptomatic tests (rapid lateral flow tests) regularly to help manage your personal risk. We strongly advise that everyone follows the advice from the UK Government with regards to their health and safety.
College Status from 19 July 2021
Social distancing will no longer apply at the Hall from Monday 19 July.
Restrictions on spacing limits to rooms, dining and the library will no longer be required.
Household bubbles will no longer be necessary; however, you will be required to isolate if you have a positive test result or are contacted by NHS Track & Trace.
Face coverings will no longer be compulsory from Monday 19 July and will become a matter of personal choice. You may wish to wear them in crowded/busy/enclosed spaces.
The one-way system around the College will be discontinued.
We are still operating on a reduced number of staff with some of our staff still working from home. However essential services are covered (e.g. cleaning of public rooms and maintenance).
The Lodge is currently closed to all, save for Lodge personnel, until further notice. All mail can be handed over at the Lodge window.
Welfare support is still available at the College remotely or in-person.
Appointments with the College Nurse can be online or in-person.
Visitors
The College remains closed to the general public until further notice.
If you are an Aularian, please contact the Development & Alumni Relations Office at aularianconnect@seh.ox.ac.uk to arrange a visit.
Q&As: What to expect in 2021 at the Hall
Find out below what you need to know about studying, living and working safely here at St Edmund Hall.

Please note: do not save these Pdfs as they are updated on a regular basis. Please return to this page to see the latest version.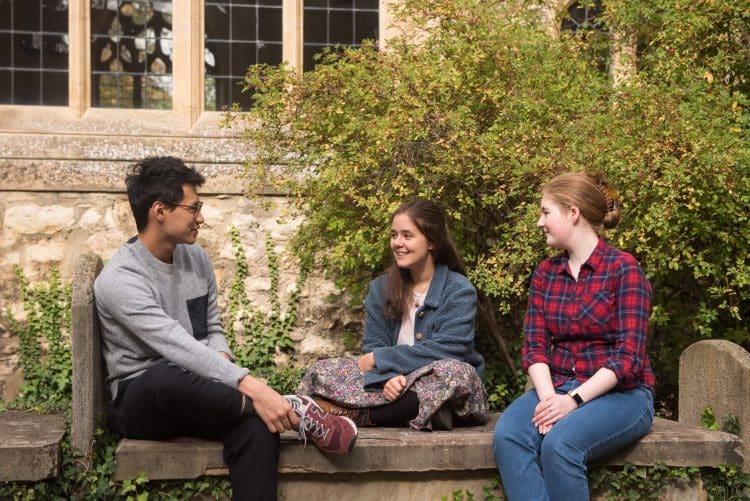 Information for students
Key Information on changes to College life for students during the Covid-19 pandemic.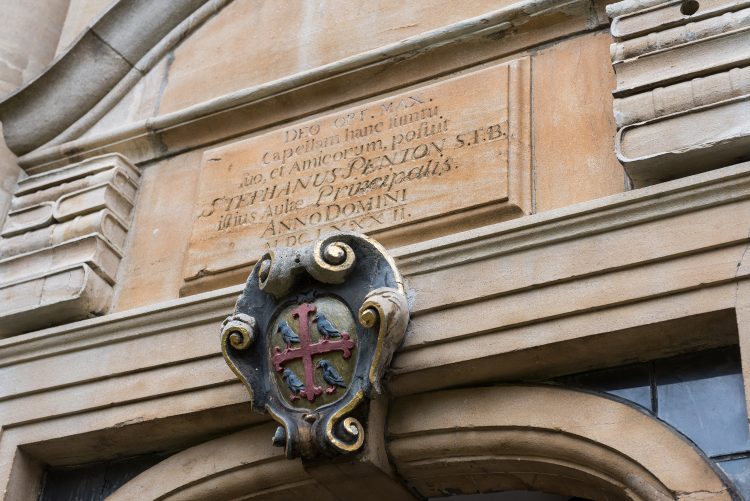 Information for Staff
Read through some questions, answers and guidance on how we will return to work at the Hall for 2021-22.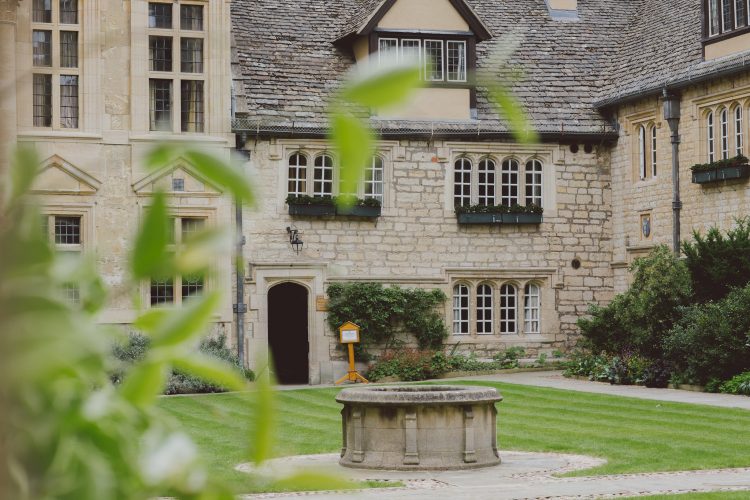 Information for the SCR
Below are some key documents about the operation of the Senior Common room 2021-22.
If you are contacting a College team, please do so by telephone or email in the first instance and the most appropriate follow-up to this will be arranged.
If you have any questions or concerns relating to the Covid-19 outbreak, including self-isolating, quarantining or if you are experiencing symptoms, please email the College at covid19@seh.ox.ac.uk.
What to do if you become ill
If any member of the college (students, fellows and staff) have coronavirus symptoms, you must do the following:
Isolate: you must self-isolate for at least 10 days.
Test: get a free test at the University of Oxford's Early Alert Testing Service. You will receive a result within 24 hours.
Contact: St Edmund Hall at easresults@seh.ox.ac.uk or call the lodge to report that you are self-isolating.
Results: if your test is positive, you must complete the remainder of your 10-day self-isolation. From the 16 August 2021, if you're fully vaccinated, you will not need to self-isolate following close contact with someone who has COVID-19. You'll still need to take a PCR test and self-isolate if it's positive.
Share contacts: if you test positive for coronavirus, the NHS Test and Trace service will send you a text or email alert or call you with instructions of how to share details of people with whom you have had close, recent contact and places you have visited. It is important that you respond as soon as possible so that we can give appropriate advice to those who need it. You will be told to do this online via a secure website or you will be called by one of our contract tracers.
Close Recent Contact
You are likely to be considered a 'close contact' of someone who has tested positive (and therefore at risk of infection) if:
You have been face to face with someone who is closer than 1 metre (3 feet) from you for any length of time.
You have been within 1 to 2 metres (3-6 feet) of someone for more than 15 minutes.
AND
The contact occurred any time from the two days before they experienced COVID-19 symptoms onwards.
Events at the Hall
All St Edmund Hall events: lectures, Alumni reunions, etc. have been postponed or moved to an online format. We will seek to re-arrange when we can. Please visit the College Event calendar for the latest information.
Contact Conference Manager, Sue McCarthy, for any queries regarding events at susan.mccarthy@seh.ox.ac.uk.
Essential Links
We recommend that you check the following websites to keep up-to-date with the latest news and guidance from agencies outside the College: