This page has been set up to provide information for anyone at the College with questions or concerns about coronavirus (COVID-19). It will be updated on a regular basis. For those with access to email, the College sends out coronavirus updates – this page will echo the updates sent around in these emails.
This page was last updated 19 April 16:23
St Edmund Hall's priority is to protect the safety, health and wellbeing of all its students, fellows, staff and friends as well as continuing on our commitment to providing an excellent education. The Hall is following the latest advice from the Government on how to operate safely during the Covid-19 pandemic.
Whilst the College remains open for on-site working, we are still awaiting clear guidance from the Government concerning the resumption of face-to-face teaching for Trinity term 2021. Please return to this page for more information in due course.
We are operating on a reduced number of staff with some of our staff are still working from home. However essential services are covered (e.g. cleaning of public rooms and maintenance). The Lodge is currently closed to all, save for Lodge personnel, until further notice. All mail can be handed over at the Lodge window. Welfare support and the nurse (via remote consultation) remain in place.
Visitors: Whilst current lockdown rules pertain,

visitors are not permitted on college sites for social purposes or for academic purposes

. Contractors are permitted on site but must always report to the Lodge (if open) or to the relevant site office on arrival. This ruling should be subject to review as and when circumstances permit.
St Edmund Hall students cannot bring a guest to any college owned site. This means that no visitors are permitted in your accommodation or on College premises.
If you are an Aularian, college visits are sadly currently not possible and the Lodge is unable to grant access to the Hall. When restrictions have eased, visits can be arranged with the Development & Alumni Relations Office by emailing aularianconnect@seh.ox.ac.uk. Thank you for your understanding.
The Library is open and we will be providing the best service we can both to those of you who are in Oxford and those who will be returning later in term. Please visit the Library website pages for full details.
We strongly recommend that everyone follows the advice from the UK Government with regards to their health and safety.
Q&As: What to expect in 2021 at the Hall
Find out below what you need to know about studying, living and working safely here at St Edmund Hall.

Please note: do not save these Pdfs as they are updated on a regular basis. Please return to this page to see the latest version.
If access to appropriate facilities such as libraries is required, postgraduate taught students in their final year, including those on one-year Masters programmes, can return to Oxford from 8 March and final year undergraduates (including third-year students on four-year integrated Masters courses) can return from 12 April.
In addition, a small number of courses have identified the need for catch-up teaching before Trinity Term and this will resume from 12 April. Your department will contact you directly if this involves you.
As before, Government guidance allows students to return earlier if they do not have access to appropriate accommodation, facilities or study space and/or issues with well-being – but this will be judged on a case-by-case basis and written application should be made to your Tutor and either the Dean or Tutor for Undergraduates (Dean@seh.ox.ac.uk or t4u@seh.ox.ac.uk).
Government guidance also states that students who are already in residence at a University should not move from their term time address unless they have a legally permitted reason to do so. This guidance currently includes the Easter vacation and therefore those currently in residence should remain in Oxford and will be charged for their rooms during this period (as was the case over Christmas). Finalists will however get a 50% room discount rate over the Easter Vacation as per the usual Vacation Grant Scheme. Other students with 24-week licences who have not budgeted for this additional expense of staying over the vacation can apply for Hardship Funding if the additional cost puts you into hardship.
We still do not have information from the Government about return dates for the majority of non-practically based UG studies (i.e. those not covered above) but we expect to hear by 5 April and very much hope this will in time for the first week of TT.
Individuals should contact the College if they believe they need to return (Dean@seh.ox.ac.uk or t4u@seh.ox.ac.uk). No-one will be allowed back into college accommodation unless permission has been granted in writing.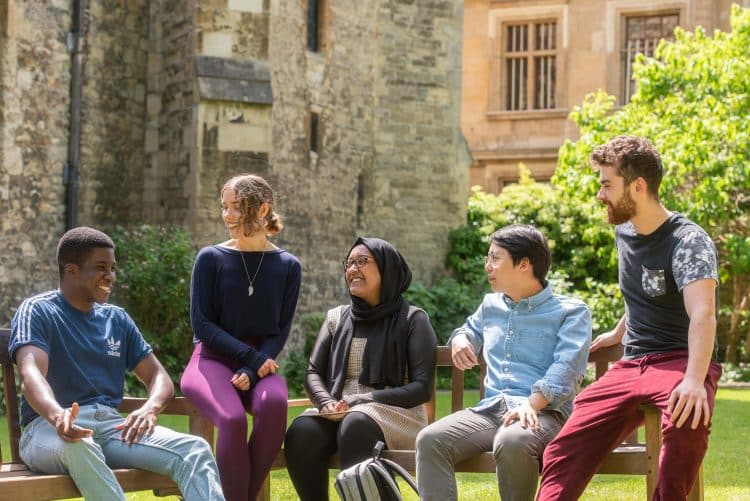 Information for Students
Find out about all aspects of college life including accommodation, meals, teaching and our new community rules.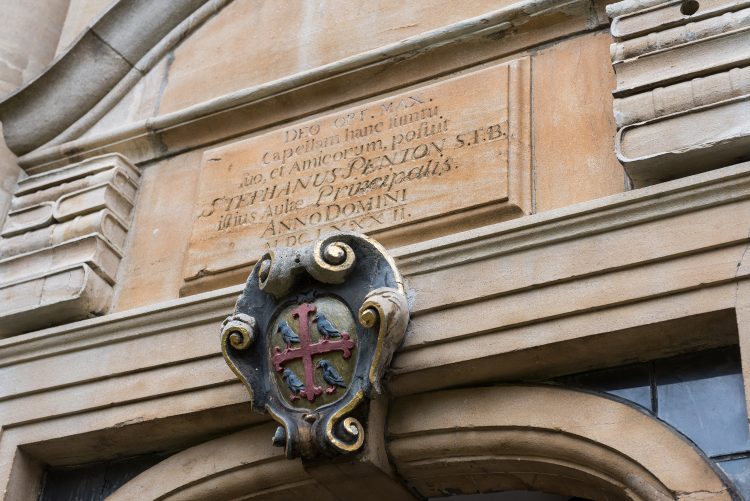 Information for Staff
Read through some questions, answers and guidance on how we will return to work at the Hall for 2020-21.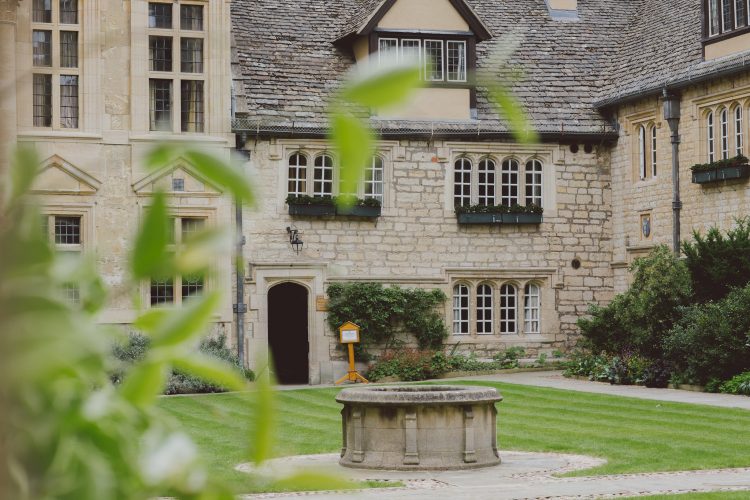 Information for the SCR
Below are some key documents about the operation of the Senior Common room 2020-21.
If you are contacting a College team, please do so by telephone or email in the first instance and the most appropriate follow-up to this will be arranged.
If you have any questions or concerns relating to the Covid-19 outbreak, including self-isolating, quarantining or if you are experiencing symptoms, please email the College at covid19@seh.ox.ac.uk.
What to do if you become ill
If any member of the college (students, fellows and staff) have coronavirus symptoms, you must do the following:
Isolate: you must self-isolate for at least 10 days.
Test: get a free test at the University of Oxford's Early Alert Testing Service. You will receive a result within 24 hours.
Contact: St Edmund Hall at easresults@seh.ox.ac.uk or call the lodge to report that you are self-isolating.
Results: if your test is positive, you must complete the remainder of your 10-day self-isolation.
Share contacts: if you test positive for coronavirus, the NHS Test and Trace service will send you a text or email alert or call you with instructions of how to share details of people with whom you have had close, recent contact and places you have visited. It is important that you respond as soon as possible so that we can give appropriate advice to those who need it. You will be told to do this online via a secure website or you will be called by one of our contract tracers.
Close Recent Contact
You are likely to be considered a 'close contact' of someone who has tested positive (and therefore at risk of infection) if:
You have been face to face with someone who is closer than 1 metre (3 feet) from you for any length of time.
You have been within 1 to 2 metres (3-6 feet) of someone for more than 15 minutes.
AND
The contact occurred any time from the two days before they experienced COVID-19 symptoms onwards.
Schools and Colleges Outreach
Events at the Hall
All St Edmund Hall events: lectures, Alumni reunions, etc. have been postponed or moved to an online format. We will seek to re-arrange when we can. Please visit the College Event calendar for the latest information.
Contact Conference Manager, Sue McCarthy, for any queries regarding events at susan.mccarthy@seh.ox.ac.uk.
Essential Links
We recommend that you check the following websites to keep up-to-date with the latest news and guidance from agencies outside the College: