This page has been set up to provide information for anyone at the College with questions or concerns about coronavirus (COVID-19). It will be updated on a regular basis. For those with access to email, the College sends out coronavirus updates – this page will echo the updates sent around in these emails.
This page was last updated 25 September 2020, 16:38
St Edmund Hall's priority is to protect the safety, health and wellbeing of all its students, fellows, staff and friends as well as continuing on our commitment to providing an excellent education. The Hall is following the latest advice from the Government on how to operate safely during the Covid-19 pandemic.
The Hall is preparing to re-open and welcome its students and staff this academic year 2020-21.
The College is closed to visitors except to students are who visiting for their tutorial at the College.
We are operating on a reduced number of staff and some of our staff are still working from home. However essential services are covered (e.g. cleaning of public rooms and maintenance). There is also a continuous presence in the lodge. Welfare support and the nurse (via remote consultation) remain in place.
If you are an Aularian and wish to visit the Hall, this is possible to arrange by appointment only, within office hours, and should be arranged with the Development & Alumni Relations Office by emailing aularianconnect@seh.ox.ac.uk. We will endeavour to accommodate requests but this may not always be possible. The Lodge will be unable to grant access to the college for those who do not have a pre-arranged appointment. Unfortunately we are currently unable to accommodate any visits to the bar or offer any overnight accommodation. Thank you for your understanding.
We strongly recommend that everyone follows the advice from the UK Government with regards to their health and safety.
Q&As: What to expect this year at the Hall 2020-21
The College is preparing to re-open for the 2020-21 academic year. Find out below what you need to know about studying, living and working safely here at St Edmund Hall.

Please note: do not save these Pdfs as they are updated on a regular basis. Please return to this page to see the latest version.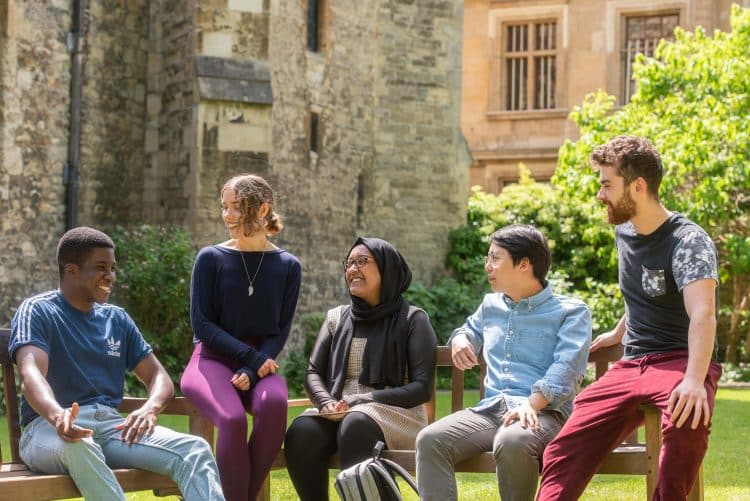 Information for Students
Find out about all aspects of college life including accommodation, meals, teaching and our new community rules.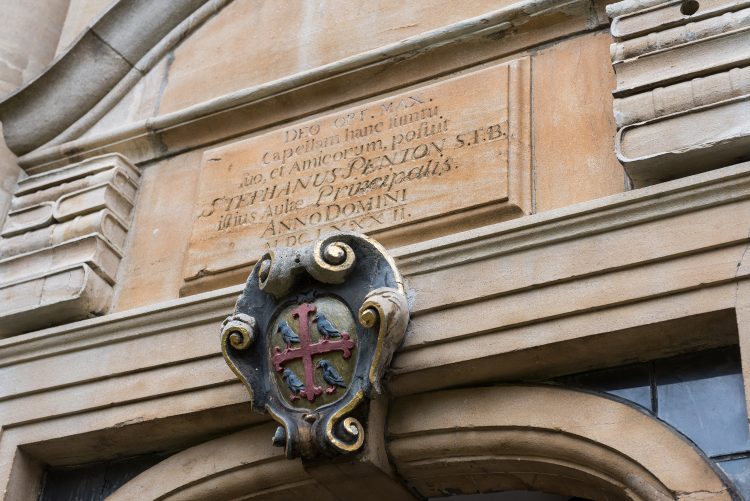 Information for Staff
Read through some questions, answers and guidance on how we will return to work at the Hall for 2020-21.
If you are contacting a College team, please do so by telephone or email in the first instance and the most appropriate follow-up to this will be arranged.
If you have any questions or concerns relating to the Covid-19 outbreak, including self-isolating, quarantining or if you are experiencing symptoms, please email the College at covid19@seh.ox.ac.uk.
What to do if you become ill
If any member of the college (students, fellows and staff) have coronavirus symptoms, you must do the following:
Isolate: you must self-isolate for at least 10 days.
Test: get a free test at the University of Oxford's Early Alert Testing Service. You will receive a result within 24 hours.
Contact: St Edmund Hall at easresults@seh.ox.ac.uk or call the lodge to report that you are self-isolating.
Results: if your test is positive, you must complete the remainder of your 10-day self-isolation.
Share contacts: if you test positive for coronavirus, the NHS Test and Trace service will send you a text or email alert or call you with instructions of how to share details of people with whom you have had close, recent contact and places you have visited. It is important that you respond as soon as possible so that we can give appropriate advice to those who need it. You will be told to do this online via a secure website or you will be called by one of our contract tracers.
Schools and Colleges Outreach
The college has made the decision to pause all face-to-face engagement with schools and colleges until further notice. We are currently working hard to develop a digital offering in place of this, and updates will follow. Please contact schools.liasion@seh.ox.ac.uk for enquiries and further information.
Events at the Hall
All St Edmund Hall events: lectures, Alumni reunions, etc. have been postponed and we will seek to re-arrange when we can. Please visit the College Event calendar for the latest information.
Contact Conference Manager, Sue McCarthy, for any queries regarding events at susan.mccarthy@seh.ox.ac.uk.
Essential Links
We recommend that you check the following websites to keep up-to-date with the latest news and guidance from agencies outside the College: