This page has been set up to provide information for anyone at the College with questions or concerns about coronavirus (COVID-19). It will be updated on a regular basis. For those with access to email, the College sends out coronavirus updates – this page will echo the updates sent around in these emails.
This page was last updated 14 January 2022 13:22
St Edmund Hall's priority is to protect the safety, health and wellbeing of all its students, fellows, staff and friends as well as continuing on our commitment to providing an excellent education. The Hall is following the latest advice from the Government on how to operate safely during the Covid-19 pandemic.
We greatly encourage the use of hand sanitisers stations around college and ensuring maximum ventilation in all rooms when in use. If you feel ill, please follow the guidance on this page below or on the government's website about how to get tested for coronavirus. We also recommend that everyone takes asymptomatic tests (rapid lateral flow tests) regularly to help manage your personal risk. We strongly advise that everyone follows the advice from the UK Government with regards to their health and safety.
College Status from 12 January 2022
In line with the University guidelines, the College is fully open for teaching, research, food and accommodation purposes, and buildings will remain open and accessible to all. Government guidance states that its work from home advice does not apply to university teaching, research, essential student services, and other staff who are required to provide on-site support. As such, the majority of college staff will also be present on site to support in-person teaching, research and food and accommodation.
Social distancing no longer applies at St Edmund Hall.
Restrictions on spacing limits to rooms, dining and the library is no longer required.
Household bubbles will no longer be necessary; however, you will be required to isolate if you have a positive test result or are contacted by NHS Track & Trace.
It is advised that face coverings are worn in corridors, the Porters' Lodge, the Servery, the Library and other areas on the College site where it is crowded and difficult to guarantee good ventilation.
The Lodge is currently closed to all, save for Lodge personnel, until further notice. All mail can be handed over at the Lodge window.
Welfare support is still available at the College remotely or in-person.
Appointments with the College Nurse can be online or in-person.
We will review this situation at the end of this month, in line with the next Government announcement on restrictions, which is expected around 26th January.
Visitors
The College remains closed to the general public until further notice.
If you are an Aularian, please contact the Development & Alumni Relations Office at aularianconnect@seh.ox.ac.uk to arrange a visit.
Self-Isolation
Self isolation rules have now been updated. If you are a contact of someone with the Omicron variant you must self-isolate as outlined by the Government, regardless of your vaccination status. Self-isolation rules for other variants have not changed.
Changes to self-isolation rules from 14 December 2021
From Tuesday 14 December, staff and students who have been fully vaccinated* and identified as a close contact of someone with COVID-19, do not have to self-isolate. They should instead take a lateral flow test (LFD) every day for 7 days (or until 10 days since their last contact with the person who tested positive for COVID-19 if this is earlier). This rule applies whether the case is Omicron or any other variant.
They will not need to isolate if the tests remain negative. If they test positive in any of their LFD tests, or develop symptoms of COVID-19, they must self-isolate immediately and take a confirmatory PCR test. They may end their isolation if their PCR test is negative and should continue the LFDs. If the PCR is positive they must self-isolate for a further 10 days. In all cases they must report LFD results to the Early Alert Service and to the NHS, and they must report external PCR tests to the Early Alert Service.
Please be aware that if they're already partway through isolating as a contact when the rule change was introduced or have just started to self-isolate, they are freed from this obligation but must perform LFDs daily until when their isolation period would otherwise have ended. They must report the results of their tests to the Early Alert Service and the NHS as proof that they have complied. Read the detailed government guidance for more information.
* 'Fully vaccinated' means that you have been vaccinated with an approved COVID-19 vaccine (both doses of a two-dose vaccine or one dose of a single-dose vaccine), and at least 14 days have passed since you received your second dose.
New guidance for those vaccinated outside the UK
The UK Government has also confirmed that it is now possible for some people vaccinated outside the UK to avoid self-isolation and perform LFDs instead as per the instructions above. Under its latest guidance, those who are 'fully vaccinated' under UK Government rules are exempt from self-isolation if they are a close contact of an individual with COVID-19. However, this only applies to those who have had specific vaccines in specific territories, so it is essential that staff and students review the Government guidance.
The proof required for demonstrating that individuals are fully-vaccinated depends on where they were vaccinated, and full details are outlined on the UK Government website.
Those fully-vaccinated outside the UK can also apply for a NHS 'COVID pass'. While this is not necessary for self-isolation exemptions, COVID passes may be required for attending specific events in the future, so it is recommended that international staff and students apply for a pass when possible (noting that there are currently technical issues impacting the NHS website).
International Travel
Please consult the UK Government's red list. You should avoid non-essential travel to these countries and should be aware you will need to stay in a Quarantine Hotel for 10 days on return to the UK.
Please visit the UK Government's page on Travel to England from another country during coronavirus for information about what Covid-19 tests you need to take the quarantine rules for travel to England.
Covid Testing Update
Experience over the past year has shown that lateral flow tests (LFT) are good at indicating infection and infectiousness; better than had been anticipated at the outset. It is now clear that a positive LFD is highly predictive of infection. As a result of this the University is altering the approach to testing this term. It should be noted, however, that a negative test does not mean that a person is not infected.
From Tuesday 11 January:
If you have a positive LFD test result (whether symptomatic or not) you no longer need a confirmatory PCR test through the Early Alert Service. The LFD should be treated as confirmation of infection and you should self-isolate in line with government guidance and ensure you report the LFD result to both the University and the NHS.
If you have symptoms you should self-isolate and perform an LFD test. If positive, you should follow the guidance above. If negative, you should perform another LFD test 24 hours later. If that is negative, you should book a PCR test, preferably at the University's Early Alert Service.
This guidance applies whether you are vaccinated or not.
In addition, if you are a fully-vaccinated contact of a positive case you no longer need to book a precautionary PCR test via the University's Early Alert Service. If you are unvaccinated you are advised to take a PCR test 3-5 days after the date of last contact.
If you are a close contact or a household member of a positive case you should take daily LFD tests for seven days. You should also self-isolate unless you are exempt (for example, if you are fully vaccinated).
These changes reflect the fact that LFD tests are very reliable at detecting positive cases (a positive LFD indicates infection in more than 99.5% of cases), and will help to reduce pressure on testing capacity in the NHS and at the University.
If you are looking for information about Lateral Flow Device (LFD) testing, please see the regular testing page. Check the University Testing for Covid-19 pages for up to date information.
Q&As: What to expect in 2021/22 at the Hall
Find out below what you need to know about studying, living and working safely here at St Edmund Hall.

Please note: do not save these Pdfs as they are updated on a regular basis. Please return to this page to see the latest version.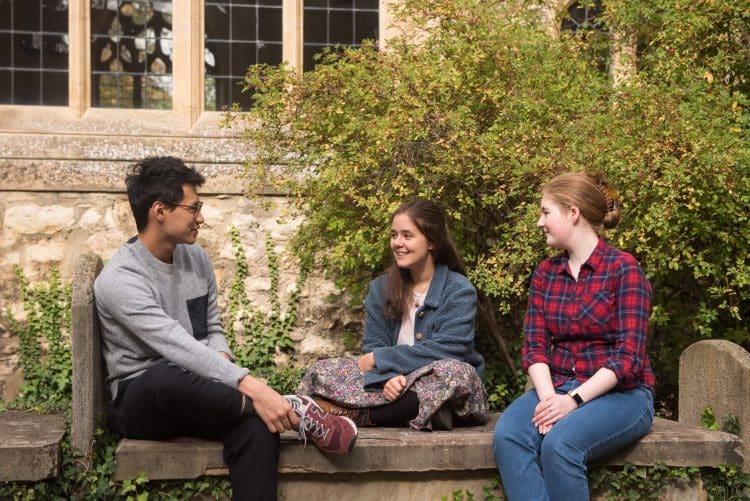 Information for students
Key Information on changes to College life for students during the Covid-19 pandemic.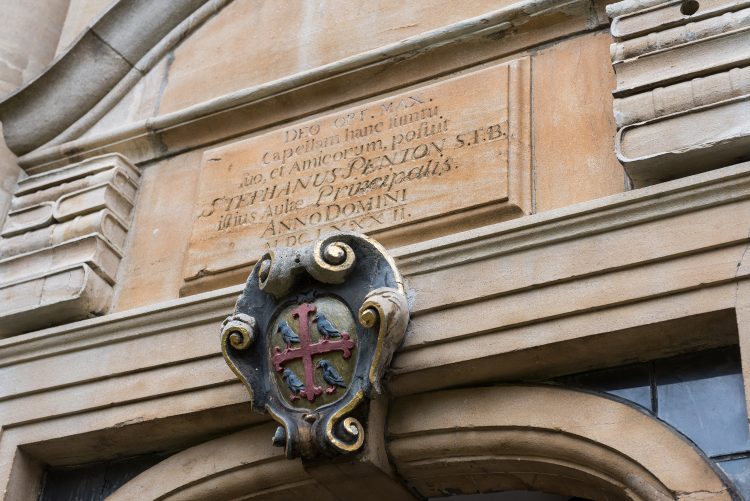 Information for Staff
Read through some questions, answers and guidance on how we will return to work at the Hall for 2021-22.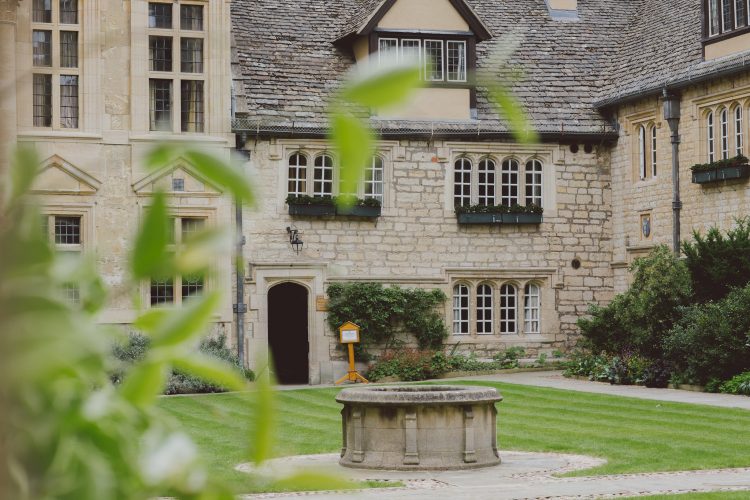 Information for the SCR
Below are some key documents about the operation of the Senior Common room 2021-22.
If you are contacting a College team, please do so by telephone or email in the first instance and the most appropriate follow-up to this will be arranged.
If you have any questions or concerns relating to the Covid-19 outbreak, including self-isolating, quarantining or if you are experiencing symptoms, please email the College at covid19@seh.ox.ac.uk.
What to do if you become ill
Self isolation rules have now been updated. If you are a contact of someone with the Omicron variant you must self-isolate as outlined by the Government, regardless of your vaccination status. Self-isolation rules for other variants have not changed.
If any member of the college (students, fellows and staff) have coronavirus symptoms, you must do the following:
Isolate: you must self-isolate for at least 10 days.
Test: get a free test at the University of Oxford's Early Alert Testing Service. You will receive a result within 24 hours.
Contact: St Edmund Hall at easresults@seh.ox.ac.uk or call the lodge to report that you are self-isolating.
Results: if your test is positive, you must complete the remainder of your 10-day self-isolation. From the 16 August 2021, if you're fully vaccinated, you will not need to self-isolate following close contact with someone who has COVID-19. You'll still need to take a PCR test and self-isolate if it's positive.
Share contacts: if you test positive for coronavirus, the NHS Test and Trace service will send you a text or email alert or call you with instructions of how to share details of people with whom you have had close, recent contact and places you have visited. It is important that you respond as soon as possible so that we can give appropriate advice to those who need it. You will be told to do this online via a secure website or you will be called by one of our contract tracers.
Close Recent Contact
You are likely to be considered a 'close contact' of someone who has tested positive (and therefore at risk of infection) if:
You have been face to face with someone who is closer than 1 metre (3 feet) from you for any length of time.
You have been within 1 to 2 metres (3-6 feet) of someone for more than 15 minutes.
AND
The contact occurred any time from the two days before they experienced COVID-19 symptoms onwards.
Events at the Hall
All St Edmund Hall events: lectures, Alumni reunions, etc. have been postponed or moved to an online format. We will seek to re-arrange when we can. Please visit the College Event calendar for the latest information.
Contact Conference Manager, Sue McCarthy, for any queries regarding events at susan.mccarthy@seh.ox.ac.uk.
Essential Links
We recommend that you check the following websites to keep up-to-date with the latest news and guidance from agencies outside the College: