Rebecca West Prize for Writing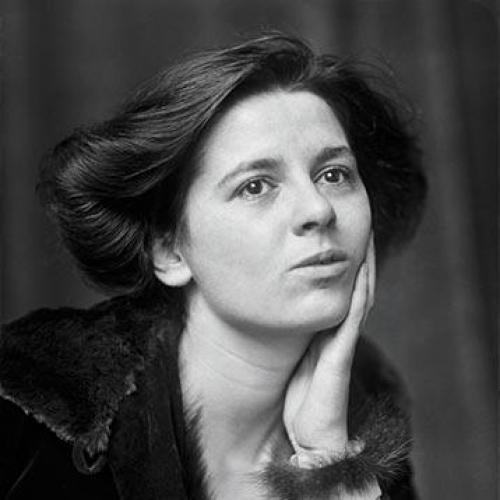 About the Prize
This annual prize was established in 2017 at St Edmund Hall by the Rebecca West Literary Estate, to encourage study of the writing, life and achievements of Dame Rebecca West. There is a prize of £1,000 for the winning essay and £500 for the runner-up.
Rebecca West (1892-1983) has been called "the world's number one woman writer", "the greatest woman since Elizabeth I", and "a strong contender for woman of the [20th] century." As a young woman she was a fiery suffragette and socialist; by her thirties, she was a world-famous journalist and political analyst, as well as a distinguished novelist.
Applications for the 2020 Rebecca West Prize have now closed. The 2021 Prize will be deferred to 2021 and will be advertised here in Michaelmas term 2021. Applicants are asked to submit one piece of writing on a topic related to Rebecca West's interests, set each year by the International Panel.
For all enquiries, please contact Casey Charlesworth at govpro@seh.ox.ac.uk.
2020 Competition (now closed)
The panel awarded the winning prize to Zehra Munir, an undergraduate in History at Wadham College for her essay: Beyond liberation: using Rebecca West to complicate Muslim womanhood. The panel also selected a runner-up: Aleksandra Majak, a DPhil student in Medieval and Modern Languages at New College for her essay: The Stories We Tell: Rebecca West and the limits of complexity (links to essays coming soon)
The 2020 topic was: "Complexity and fine distinction in political thinking"
"During my… interview, [Rebecca West] said she considered a writer's main subject to be the wonder and complexity of people." Desmond O'Grady, Financial Review, March 31, 1988.
"Airplanes are becoming too complex to fly." Donald Trump, Twitter, March 12, 2019
"The trouble about man is twofold. He cannot learn truths which are too complicated; he forgets truths which are too simple." Rebecca West, The Meaning of Treason
When it comes to politics, it often seems black-and-white thinking is in the ascendant. Yet we know that human interaction is an endlessly complicated matter. What, then, is to be gained from political thinkers and writers making fine distinctions and exploring nuances? Is there a limit to the complexity modern readers can be expected to digest? And how might writers ensure that richly inflected insights into contemporary political life stick in the mind?
We were seeking writers who have the intelligence, clarity and audacity to match the deft probing and profound psychological insight West brought to the most pressing human questions. Entrants were expected to demonstrate some working knowledge of West and her thinking. We recommended referencing the following passages from Black Lamb and Grey Falcon:
Prologue (the assassination of the King of Yugoslavia)
Bosnia — Sarajevo V-VII (the assassination of Archduke Franz Ferdinand)
Macedonia — St. George's Eve: II (the rock of sacrifice)
The International Rebecca West Panel
Professor Ann Holbrook, Professor of English at Saint Anselm College, US, and President of the International Rebecca West Society.
Dr Kathryn Laing, Department of English Language and Literature, Mary Immaculate College, University of Limerick.
Professor Wes Williams, Fellow of St Edmund Hall, Oxford University.
Ms Helen Atkinson, Executor, Rebecca West Literary Estate.
Previous Winners
In 2019, the third prize was awarded to Henry Straughan, an undergraduate in PPE at Mansfield College. Read Henry's winning essay: Trauma, Innocence and Freud in The Return of the Soldier. The panel also selected a runner-up: Daniel Brooks, an undergraduate in English at Jesus College for his essay: The Return of the Soldier at 101: The Illusion of the Front in Taxi Driver and The Return of the Soldier
In 2018, entrants were invited to write on the topic of 'Are Men (still) Beasts? : Rebecca West's legacy in the time of #metoo'. Sophie Hardcastle, a visiting Provosts Scholar at Worcester College, won first prize with her essay Where The Voices Aren't: moral accountability at the end of the earth, while Amy Holguin, an undergraduate in Archaeology and Anthropology at Hertford College, was the runner-up for her essay Beauty and the Beasts: Rethinking fantastical paradigms that cast women as damsels in distress, in need of being saved from agentless men in a global context.
The topic for 2017's prize was 'The Meaning of Treason', and the inaugural Rebecca West Prize for Writing was awarded to Ian Madison, a DPhil student in International Development at Jesus College. Read Ian's winning essay Treason in the Age of Globalization: A Journey through Kosovo. The runner-up was Owain Johnstone, a DPhil student in Socio-legal Studies at Christ Church, for his essay, The Meaning(fulness) of Treason.