Rebecca West Prize for Writing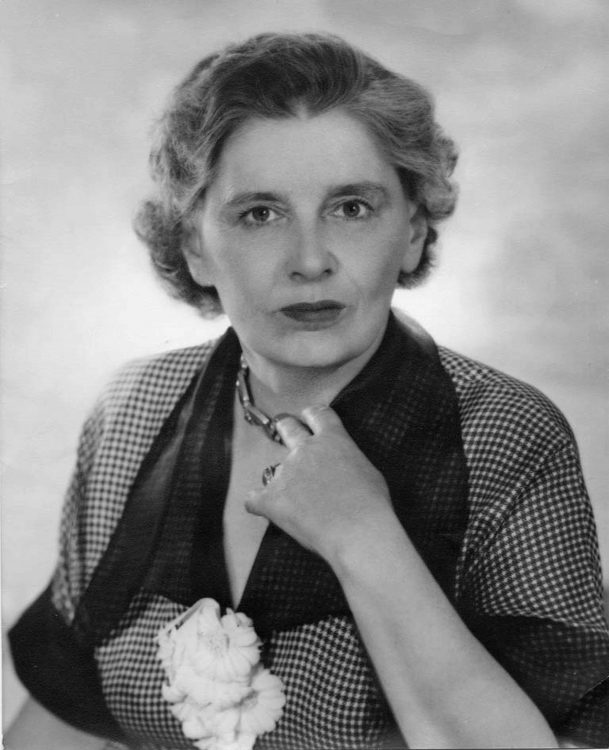 About the Prize
This annual prize was established in 2017 at St Edmund Hall by the Rebecca West Literary Estate, to celebrate the writing, life and achievements of Dame Rebecca West. There is a prize of £1,000 for the winning essay and £500 for the runner-up. Applicants are asked to submit one piece of writing on a topic related to Rebecca West's interests, set each year by the International Panel.
Rebecca West (1892-1983) has been called "the world's number one woman writer", "the greatest woman since Elizabeth I", and "a strong contender for woman of the century." As a young woman she was a fiery suffragette and socialist; by her thirties, she was a world-famous journalist and political analyst, as well as a distinguished novelist.
2018 Competition
This year's competition closed on 29 April 2018. Entrants were asked to write on the topic of: Are Men (still) Beasts? : Rebecca West's legacy in the time of #metoo. Find out about the winners, and read their winning essays, here.
"There is, of course, no reason for the existence of the male sex except that one sometimes needs help in moving the piano," wrote Rebecca West, in "Aren't Men Beasts?", a review of Patriarchal Attitudes: Women in Society, by Eva Figes in 1970, nearly 50 years ago. "Women, as Eva Figes shows […] provoke censoriousness no end. Mrs. Figes has gathered a notable sheaf of quotations from the great didactics, beginning with Rousseau and coming to a climax with Freud, all looking at the opposite sex as if they had seen a ghost, turning white as a sheet, crying out that this is against nature, and working out rites of exorcism by restrictive conventions."
Are women today simply introducing their own "restrictive conventions," trying to control men's "natural" tendencies and thus unfairly "demonizing" them? What would West have said about demands for "safe" environments in colleges, and powerful men being ejected from their jobs for conduct that, while loathsome, may not break any law? Since men are still, largely, in power, will we see a backlash that subtly but systematically excludes women from the workplace as too litigious, too demanding, too troublesome all round? How should women best own and exercise their power? If "toxic masculinity" makes (some) men beasts, how should we best mediate their behaviour in a civilized society where, we hope, men and women have mutual interests?
We are seeking writers who have the intelligence, clarity and audacity to match the deft probing and profound psychological insight West brought to the most pressing human questions. Entrants will be expected to demonstrate some working knowledge of West and her thinking.
The International Rebecca West Panel:
Ms Helen Atkinson, Executor, Rebecca West Literary Estate
Professor Ann Holbrook, Professor of English at Anselm College, US, and President of the International Rebecca West Society
Professor Wes Williams, Fellow of St Edmund Hall, University of Oxford.
How to Enter
All students at the University of Oxford can apply. Limit is one submission per entrant. Submissions should be in essay form of 1,500-2,000 words in length. Please mark each page with page number, author, and title. Please submit original work that has not been submitted elsewhere. Please respect the judge's time and keep the subject matter relevant!
The essay must be sent in an electronic PDF form. The International Panel will shortlist candidates, and the prize and runner-up prize will be awarded at a presentation ceremony held at St Edmund Hall, followed by a dinner.
Previous Winners
In 2018, entrants were invited to write on the topic of 'Are Men (still) Beasts? : Rebecca West's legacy in the time of #metoo'. Sophie Hardcastle, a visiting Provosts Scholar at Worcester College, won first prize with her essay Where The Voices Aren't: moral accountability at the end of the earth, while Amy Holguin, an undergraduate in Archaeology and Anthropology at Hertford College, was the runner-up for her essay Beauty and the Beasts: Rethinking fantastical paradigms that cast women as damsels in distress, in need of being saved from agentless men in a global context.
The topic for 2017's prize was 'The Meaning of Treason', and the inaugural Rebecca West Prize for Writing was awarded to Ian Madison, a DPhil student in International Development at Jesus College. Read Ian's winning essay Treason in the Age of Globalization: A Journey through Kosovo. The runner-up was Owain Johnstone, a DPhil student in Socio-legal Studies at Christ Church, for his essay, The Meaning(fulness) of Treason.