Frontiers in ESG Symposium 2022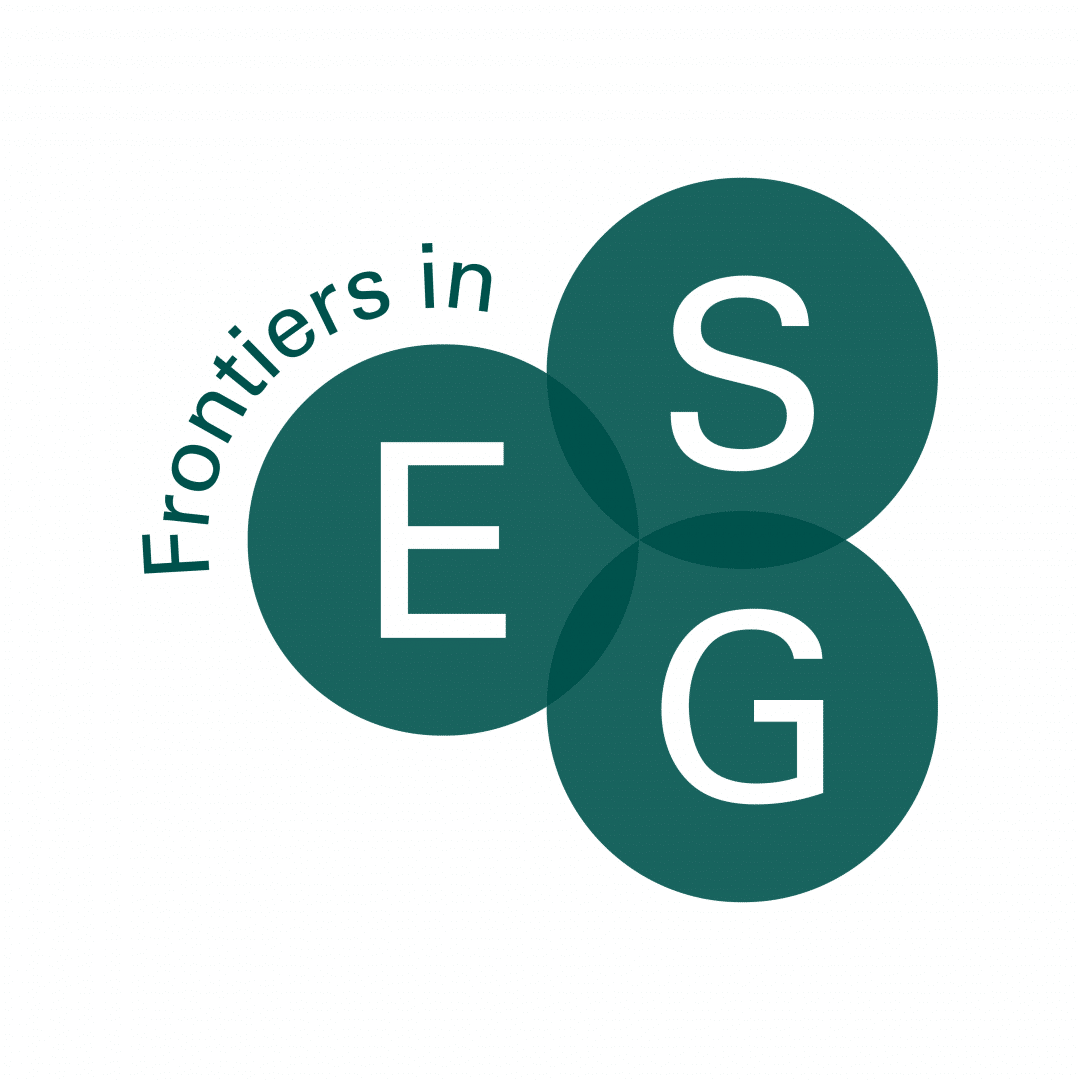 Frontiers in ESG Symposium 2022
Thursday 8 September – Friday 9 September
09:00 – 18:00 (GMT)
North School, The Examinations Schools, University of Oxford, 75-81 The High Street, OX1 4BG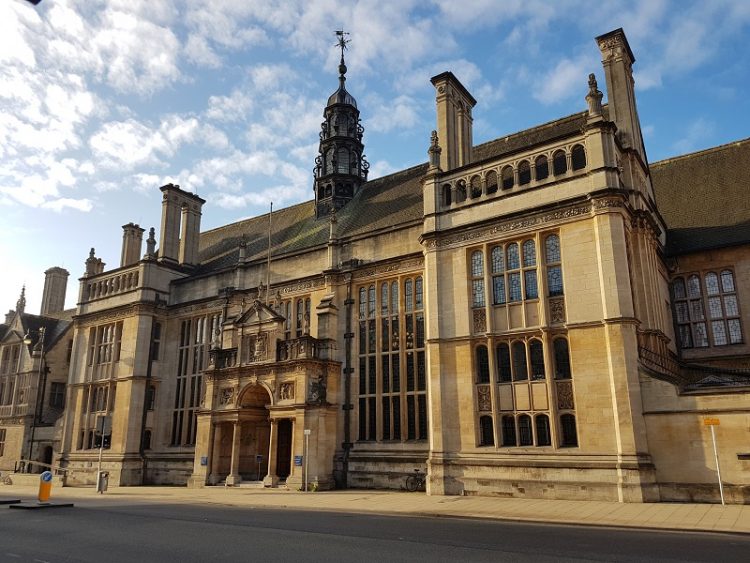 About the Symposium
The two-day Frontiers in ESG symposium is an exciting new endeavour jointly organised by St Edmund Hall and the Saïd Business School, University of Oxford. It aims to bring together academia, corporates, NGOs, financial institutions and other businesses, to advance our collective understanding of key issues and knowledge gaps around ESG (Environmental, Social and Governance) measurement, its implementation and opportunities.
Over the two days there will be talks, panel discussions and debates from a diverse group of speakers. The objective is to provide a platform for collaborative, solution focused discussion around achieving and implementing meaningful environmental, social and governance performance in all aspects of our working operations.
Join us for this special inaugural event in September 2022.
Working in partnership with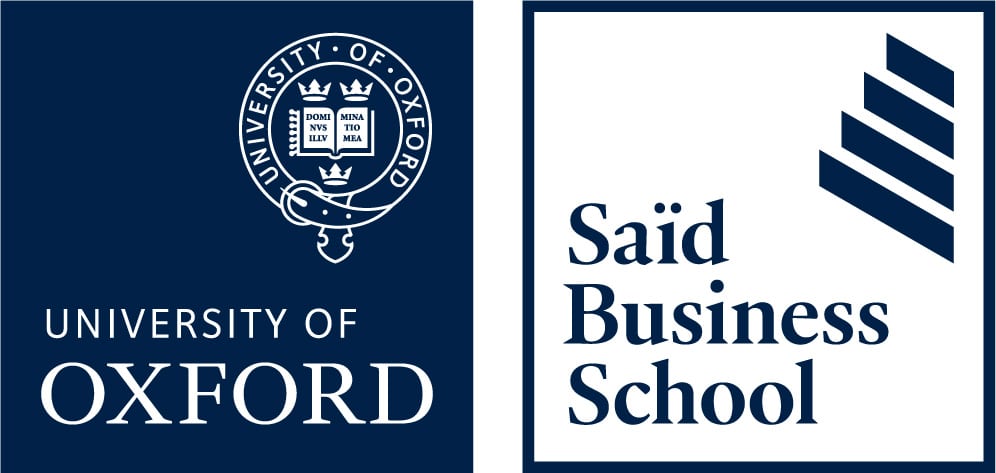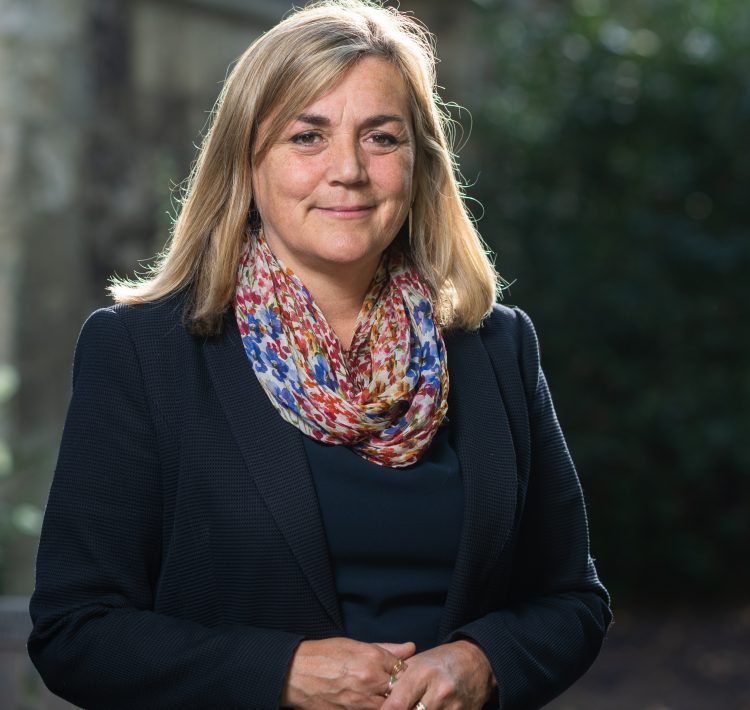 Katherine J. Willis
Principal of St Edmund Hall and Professor of Biodiversity
Katherine Willis CBE is Principal of St Edmund Hall and Professor of Biodiversity in the department of Biology, University of Oxford. She has also recently been appointed as a Crossbench (non-political) Peer in the House of Lords. Previous roles include Director of Science at the Royal Botanic Gardens, Kew (2013-2018) and a member of the UK Government's Natural Capital Committee (2015-2020). She has over 30 years of research experience focusing on modelling and remotely determining important landscapes for biodiversity and ecosystem services and working with stakeholders across the world to bring about nature-positive outcomes. She has also been closely involved in the scrutiny of the scientific evidence-base underpinning International, UK and local government policies associated with conservation of biodiversity and nature-based interventions for mitigation of climate change.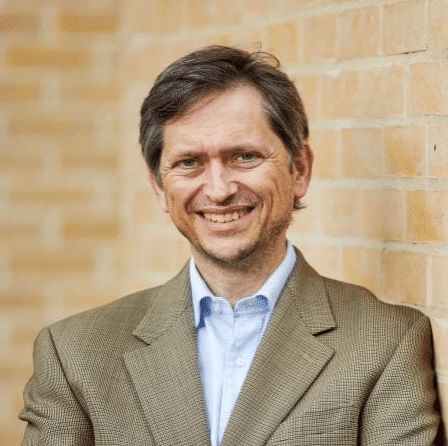 Richard Barker
Deputy Dean and Professor of Accounting, Saïd Business School
An expert in corporate reporting, Richard's research and teaching interests span financial accounting and sustainability reporting, with a particular interest in standard-setting. He also has a broad interest in sustainable business, and he leads Oxford Saïd's initiatives in this area.
Richard serves as Chair of the Expert Panel of Accounting for Sustainability (A4S, a Prince of Wales charity). Previous positions include membership of the Corporate Reporting Council (which sets UK accounting standards) and of the Financial Reporting Advisory Board (FRAB, which advises HM Treasury on government financial reporting). He served as Research Fellow at the International Accounting Standards Board (IASB), Chair of the Audit Committee of Cambridge University Press, and Director of the Cambridge MBA and of the Oxford MBA. Richard has an undergraduate degree from Oxford and graduate degrees from Cambridge, and he qualified as a chartered management accountant while working for AstraZeneca. He has been a Visiting Scholar at Stanford University Graduate School of Business and at INSEAD.
Programme
Please check this link regularly for the latest version.
Wednesday 7 September
Drinks and canapes reception – St Edmund Hall (for those arriving night before)
Thursday 8 September – Day 1
Session 1: How do we integrate financial performance with ESG performance?
How should Board decision making incorporate social and environmental impact?
Session 2: What are the attributes of useful metrics for ESG?
How can ESG be measured in a way that is "decision relevant" for different stakeholders?
Session 3: What is a credible net zero transition plan
How should a net zero commitment be evaluated? What are the key elements of a transition plan?
S30 Panel discussion
Drinks Reception & Symposium Dinner
Friday 9 September – Day 2
Session 4: Where is the innovation in renewable energy?
If looking to invest in this space, where should we be investing. How can we identify opportunities for investing? What makes these things investible?
Session 5: ESG in developed versus emerging markets – how do we ensure no-one is left behind?
Which economic models ensure inclusion of developing markets/least advantaged? How does an ESG mindset encourage inclusivity?
Session 6: Creating financial value through natural, human, and social capital – where are the positive pragmatic examples?
Which approaches result in creative win: wins for all aspects for ESG
Tickets
Academics, charities, government, regulator & civil society
£300 conference only / £375 conference & dinner
Private sector
£500 conference only / £575 conference & dinner
Register by Friday 26 August 12:00 midnight BST.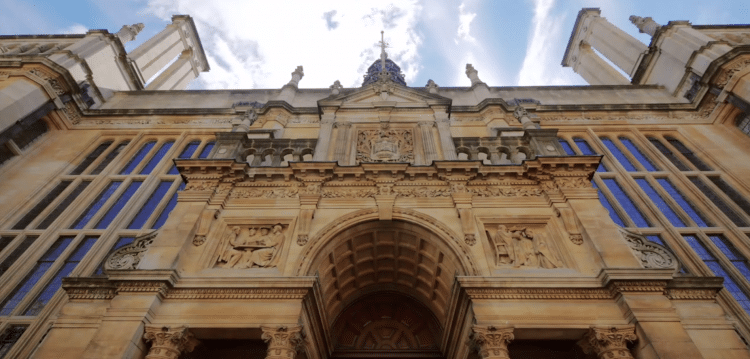 Examinations School
Built between 1876 and 1881 and designed to house the University's examinations at the heart of Oxford's city centre, the Examination Schools is brimming with beautiful architectural features from sweeping Italian marble staircases to ornate wooden carvings, and original Victorian fireplaces. The impressive Examination Schools will not disappoint.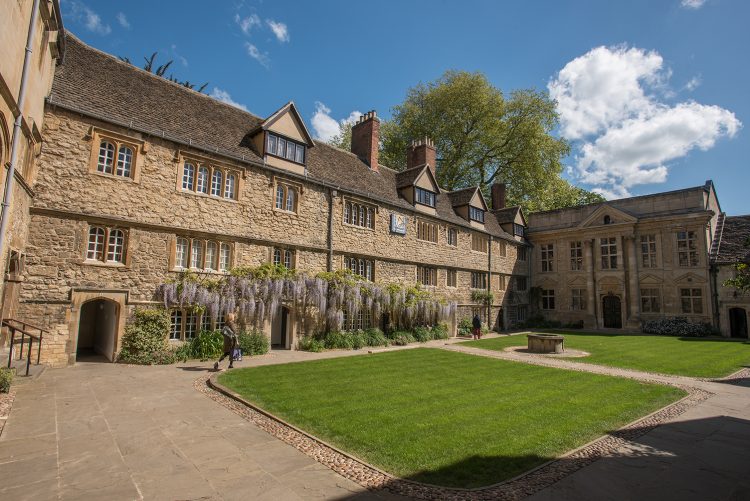 St Edmund Hall
Affectionately known as 'Teddy Hall', we are the last standing medieval Hall in Oxford dating back over 800 years, making us one of the oldest colleges at the University of Oxford. The main college site at Queen's Lane is just off the High Street and gives the quintessential historic Quad experience. We are also proud to be the first Oxford college to install a Living Wall which marked the beginning of our journey to 'green the Hall' both in its physical appearance and in its environmental impact.
St Edmund Hall can offer a range of different accommodation, both on the historic main College site, which is centrally located just off Oxford's High Street, or a few minutes' walk away in East Oxford.
Accommodation can be booked via the registration page.
Queen's Lane
On the main College site we have 176 bedrooms in a variety of buildings to suit those seeking the historic Quad room experience and those looking for modern facilities, with the versatility of twin or single accommodation. We are able to offer a small number of en suite rooms and also have some ground floor rooms.
All of our rooms have a hand basin and tea- and coffee-making facilities, and towels are provided. Showers and toilets are situated on every floor. A free internet connection (WiFi and hard-wired) is available. Guests may also make use of the laundry facilities.
Available rooms
Besse Ensuite (Bed & Breakfast) – £100
Besse Standard (Bed & Breakfast) – £90
Kelly/Emden Standard (Bed & Breakfast) – £60
Front Quad and Staircase 8 Ensuite (Bed & Breakfast) – £100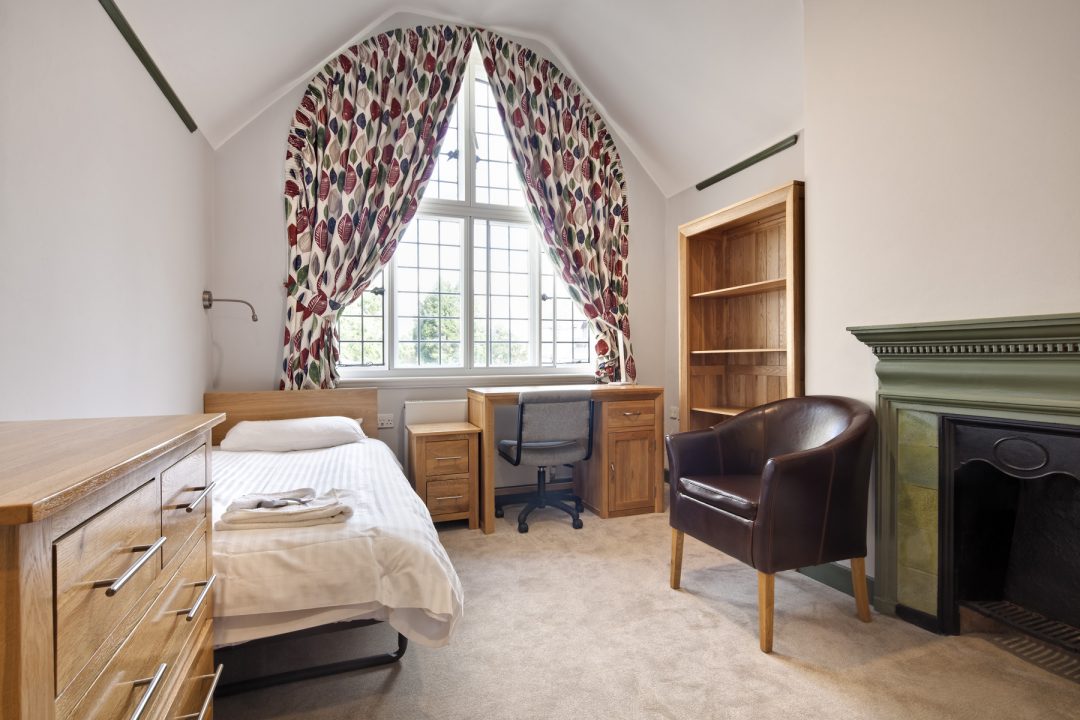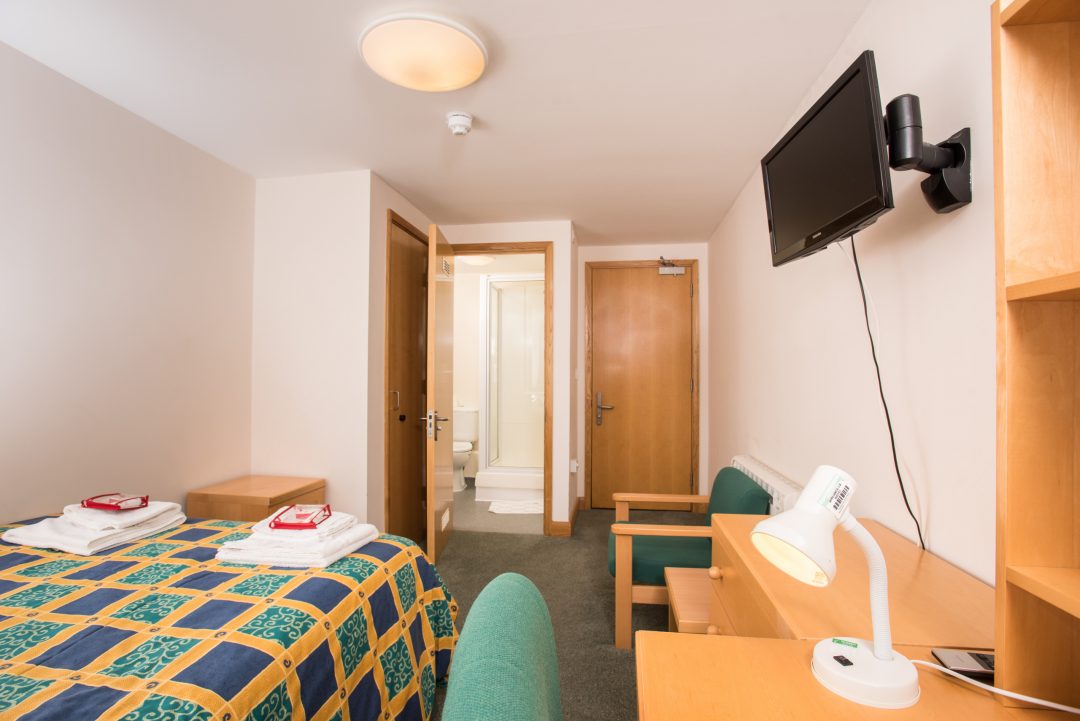 William R. Miller Building
Just a few minutes' walk from the main College site and the city centre, the modern William R. Miller Building on Dawson Street offers 55 en suite rooms built around a central courtyard.
Available rooms
William Miller Ensuite (Bed only) – £85
Tamesis Guest House
Tamesis Guest House operates as a hotel in July, August and September and is situated on the Iffley Road, perfect for guests wishing to explore the city.
Available rooms
Tamesis Ensuite (bed only) – £85
Tamesis standard (bed only) – £75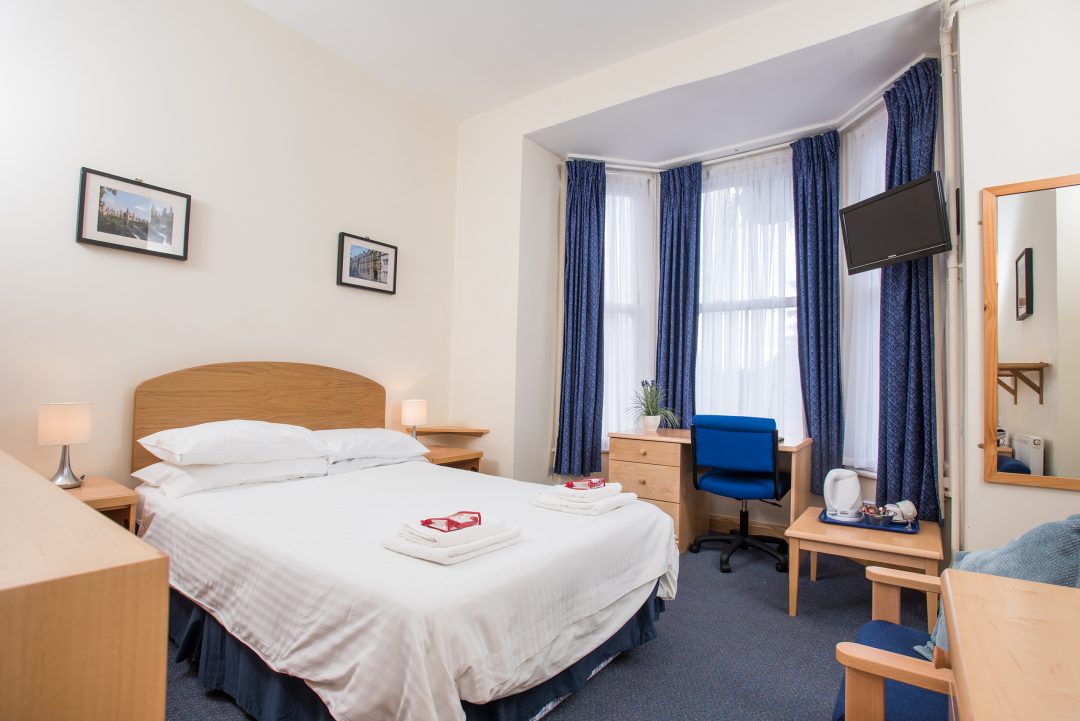 Addresses
Examination Schools
81 High Street
Oxford
OX1 4AS
St Edmund Hall
Queen's Lane
Oxford
OX1 4AR
Parking
Please note there is no parking on site, so we strongly recommend that you travel by public transport wherever possible.
You can locate the main entrance of St Edmund Hall using What3Words: ///flags.heat.income
All information about accessing the Examinations School is available on Oxford's Access Guide.
By coach/bus
Stagecoach (Oxford Tube) run frequent coach services from London Victoria. Ask the driver to drop you at the Queen's Lane/High Street bus stop, which is opposite the College.
For visitors from overseas, the Airline bus service offers frequent coach services from London Heathrow and London Gatwick airports. These also stop at Queen's Lane, right by the College.
Oxford is well served by National Express coach services from all over the country.
By train
Direct rail services connect Oxford to London, Birmingham, the South Coast and Northern England, and connections are available to many other parts of the country. National Rail Enquiries can help you plan your journey. Trains from London leave at least hourly and the journey takes approximately 60 minutes.
If arriving by train, the College is about 15-20 minutes walk from the station, or the number 5 bus from the station will drop you at Queen's Lane, right outside the College.
Park & Ride
If travelling by car we strongly recommend you use one of Oxford's Park & Ride services, which run into the city centre from five car parks around the edge of the city.
By car
If you do decide to drive into the city centre, parking can be difficult to find and is expensive. The nearest public car park to the College and the Examinations School is in St Clement's Street, or there is very limited on-street parking around the city centre. Do check the signs carefully to ensure you follow any parking regulations, as Oxford traffic wardens are very active. There is a disabled parking space available directly outside the main entrance to the College.
Dress Code
Business Casual