Interim Art Show Private View: Ursus
Event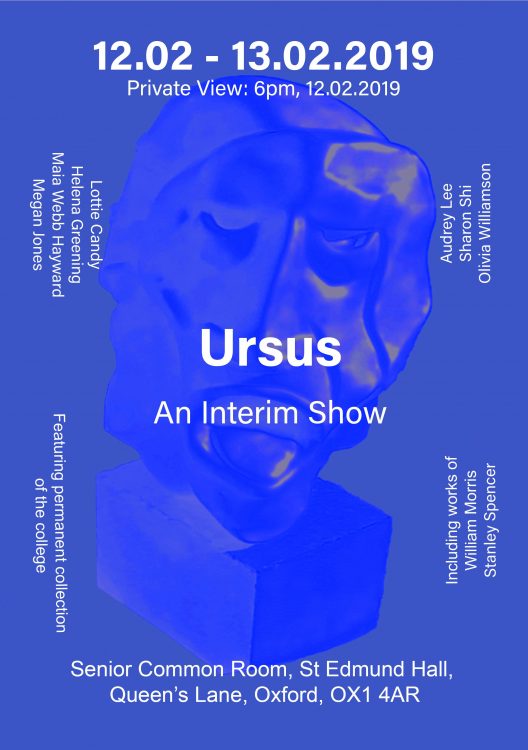 All members of the Hall community are warmly invited to attend the second year Fine Artists' exhibition, Ursus, which will take place in the Senior Common Room during 5th week.
On Tuesday 12 February all members of the Hall community, along with students, tutors and staff at the Ruskin, are invited to the Private View of the exhibition from 6-9pm, where wine and nibbles will be served. The exhibition will also be open on the afternoon of Wednesday 13 February, from 2:15pm to 5pm.
The second year artists displaying their work are Olivia Williamson, Helena Greening, Maia Webb Hayward, Lottie Candy, Audrey Lee, Sharon Shi and Megan Jones. They will be exhibiting a selection of paintings, prints and sculptures alongside some works that they have chosen from the College's art collection.
We hope you can attend and support the work of our students.
Event Details
Date: 12 Feb 2019 (Tue)
Time: 18:00 - 21:00
iCal:Export
Location: Senior Common Room, St Edmund Hall, Queen's Lane, Oxford, OX1 4AR
Categories