Fellowship Lunchtime Lectures: Tom MacFaul
Event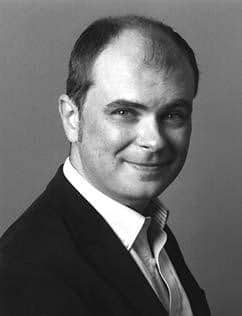 This is Teddy Hall's online lunchtime lecture series which aims to highlight the incredible depth and breadth of research across the Teddy Hall Fellowship.
Speaker and Topic
Dr Tom MacFaul on The Romantics & Nelson
Dr Tom MacFaul, Mitchell Early Career Teaching and Research Fellow, will discuss how the Romantics reacted to the life and death of Lord Nelson, whom Byron described as 'Britannia's God of War', but whose controversial personal life compromised his reputation in the eyes of authors such as Wordsworth and Jane Austen.
About the Speaker
Dr Tom MacFaul is the Mitchell Early Career Teaching and Research Fellow in English at St Edmund Hall in which he was elected in October 2019.
He grew up in Yorkshire. Tom took my BA in English at Pembroke College, Cambridge, and my D.Phil. at Merton College, Oxford. He has taught at various colleges in Oxford (including Oriel, Merton, Corpus Christi and St Catherine's) for twenty years; he came to Teddy Hall as lecturer in English in 2014.
Tom's research interests extend from the Renaissance /early modern period to the Romantics. He is interested in the ways in which imaginative writers respond to ideological change and confusion, and in how literary art embodies structures of feeling which compensate for or attempt to transcend such ideological difficulties. His work has focussed a good deal on matters of gender, sexuality, and social class; Tom is also very interested in the problems of early modern religion and politics, and in ecocriticism and the history of science.
Registration
You must register in order to receive the Zoom joining link the day before the lecture.
Please note that this lecture will be recorded and published on St Edmund Hall's digital and print communication platforms where appropriate.
Event Details
Date: 22 Oct 2021 (Fri)
Time: 13:00 - 14:00
iCal:Export
Location: Zoom (video conferencing)
Contact: Claire Parfitt
Categories
Accessibility
If you have any accessibility requirements, please contact the event organiser.