Sunday Live! (music & chapel service) Week 1 MT
Event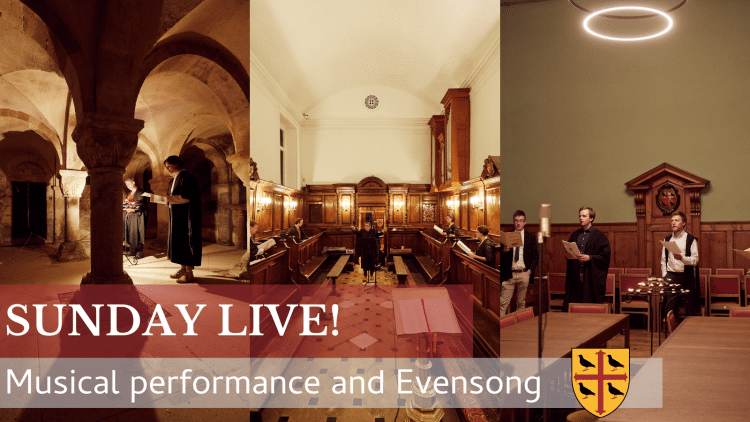 All Hall members are invited to attend Teddy Hall's Sunday Live – a musical performance and chapel service livestreamed from the College.
Outstanding Teddy Hall musicians Gabriele Brasaite (violin) and Gavin Bala (piano) will play beautiful music by Rachmaninoff, Smetana and Bellini.
Before Choral Evensong: hear Organ Scholar Connor Wood play one of the Chorale Preludes by J S Bach live from the College Chapel.
At 6.30pm, Choral Evensong, led by Chaplain, The Revd Zachary Guiliano, with the 24-voice College Choir, including the Choral Scholars and Choral Exhibitioners, livestreamed from the Chapel, the Old Dining Hall and the Crypt.
Music by Vaughan Williams, Ayleward and medieval chants.
Event Timings
6pm-6.20pm: Music Recital by Gabriele Brasaite and Gavin Bala
6.20pm-6.30pm: Pre-Evensong music from the Chapel or ante-Chapel by Organ Scholar, Connor Wood
6.30pm-7.15pm: Choral Evensong/Chapel Service
How to join
Please email communications@seh.ox.ac.uk for the zoom joining details.
Share your photo
Wherever you are tuning in, send us a photo of you watching Sunday Live via the hashtag #SundayLive.