A Prized Portrait
26 Jun 2017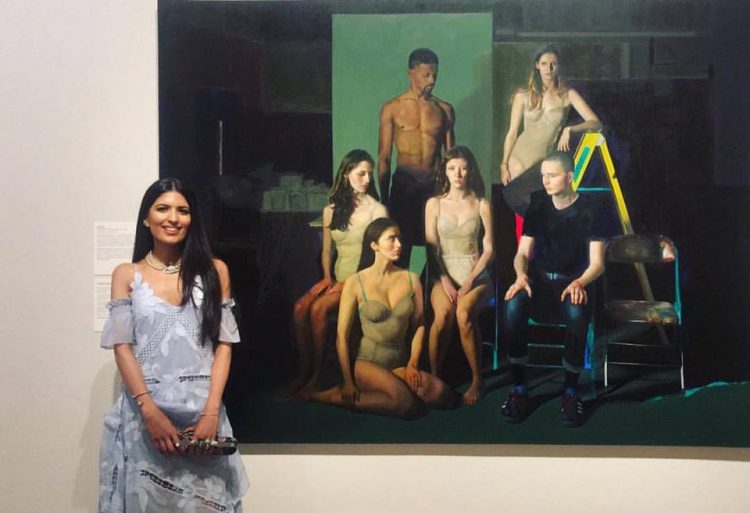 'Society', by St Edmund Hall alumna Khushna Sulaman-Butt (2013, Fine Art), was selected from 2,580 entries by artists from 87 countries around the world to be exhibited in the National Portrait Gallery's BP Portrait Award 2017 show. At the age of 21 and having only graduated last year, she is the youngest artist to exhibit at the show.
The BP Portrait Award represents the very best in contemporary portrait painting. From informal and personal studies of friends and family to revealing images of famous faces, the exhibition always features a variety of styles and approaches to the contemporary painted portrait. Now in its 38th year at the National Portrait Gallery, the Award is a highlight of the annual art calendar.
Khushna worked on her exhibited piece during her time at Teddy Hall and explains that she "attempted to convey a sense of sinister isolation. The subjects exchange looks in strained silence, highlighting the unspoken discomfort in their differences." All of the sitters in the portrait were students at Oxford University, studying at the same time as her. Not all of the sitters knew each other prior to the sitting. She intentionally chose people who have different types of relationships; some were good friends, some were acquaintances and some had never met before. This dynamic enabled her to explore the vulnerability of being exposed in front of a stranger.
Khushna also explains that the painting's "tension comes from the make-up of society, the categories and expectations it sets", creating narratives through the direction of the sitters' gazes. The exchange of gazes directs the audience's eye through the group, enabling viewers to explore all perspectives without overlooking an individual or focusing too much on one person. Although the sitters are very connected, Khushna ensured that there was no overlap or physical contact, in order to create tension, isolation and intrigue. Finally, the empty chair, ripped and covered in paint, belongs to Khushna herself, but it is also an open invitation for the viewer to participate in the work.
Since graduating in June 2016, Khushna moved to London where she undertook an artist in residence program at Kensington Aldridge Community Academy, enabling her to continue to challenge herself artistically and develop her portfolio. As well as working there, she has been undertaking commissioned work, gaining valuable commercial experience. Khushna has also been longlisted out of over 3,500 entries from artists working in 70 countries worldwide for the tenth Aesthetica Art Prize 2017 and is currently working on her applications for masters programs.
If you wish to see her painting, the BP Portrait Award Exhibition will be touring the country over the following dates:
National Portrait Gallery, London
22 June – 24 September, 2017
Exeter City Art Gallery, Exeter
4 October – 4 December, 2017
Scottish National Portrait Gallery, Edinburgh
11 December, 2017 – 19 March, 2018
Sunderland Museum and Winter Gardens, Sunderland
26 March – 11 June, 2018.
Related News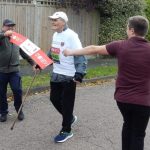 David Picksley walks the London Marathon!
David successfully finished the marathon in 9202nd place (out of 11206 participants) and 2nd place in the 80+ category, in a time of 7 hours and 28 minutes.
13 Oct 2021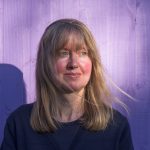 Hall alumna discusses her book The Suicide Prevention Pocket Guidebook
On Thursday 7 October alumna and author Joy Hibbins (1981, French and German) gave the fifth talk in the Hall's online event series, Aularian Authors.
8 Oct 2021