Aularians gather for annual alumni Bath Lunch
1 Jul 2017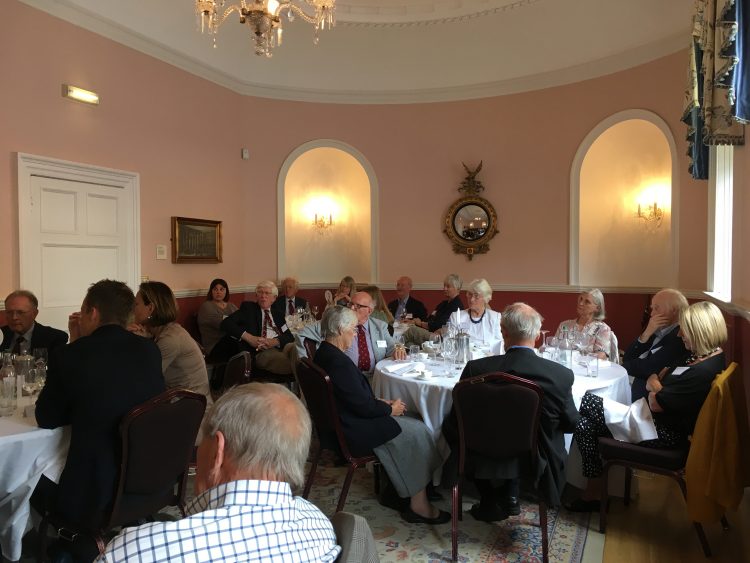 It was great to see familiar faces return for the annual Bath Lunch last month, as well as welcome many newcomers. Principal, Professor Keith Gull and Dr Dianne Gull were once again joined by alumnus Michael Cansdale (1956, Jurisprudence) to host alumni and friends at the Pump Rooms in the city centre, which provided picturesque surroundings.
We were joined by 35 guests who used the occasion to catch up with old (and new!) friends and reminisce about their time at the Hall. The Principal spoke about current news and the obstacles facing the College and answered any burning questions from guests.
Many thanks to Michael Cansdale for all his help in the organisation of this event.
These lunches provide a tremendous opportunity for groups of friends to meet and re-engage with others from the College. Teddy Hall regional lunches are now being held in Edinburgh and Manchester as well as Bath and have made it possible for us to meet many new faces who are not able to travel to Oxford.
We hope to welcome many more of you in the future, as these annual lunches continue to grow. Please save the date for the following upcoming regional events:
Saturday 30 September – Edinburgh Lunch at The New Club
Saturday 28 October – Manchester Lunch at The St James's Club.
Related News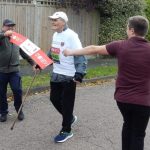 David Picksley walks the London Marathon!
David successfully finished the marathon in 9202nd place (out of 11206 participants) and 2nd place in the 80+ category, in a time of 7 hours and 28 minutes.
13 Oct 2021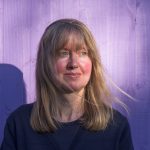 Hall alumna discusses her book The Suicide Prevention Pocket Guidebook
On Thursday 7 October alumna and author Joy Hibbins (1981, French and German) gave the fifth talk in the Hall's online event series, Aularian Authors.
8 Oct 2021