College Chaplain to publish monograph on the Life and Legacy of St Edmund
25 Sep 2017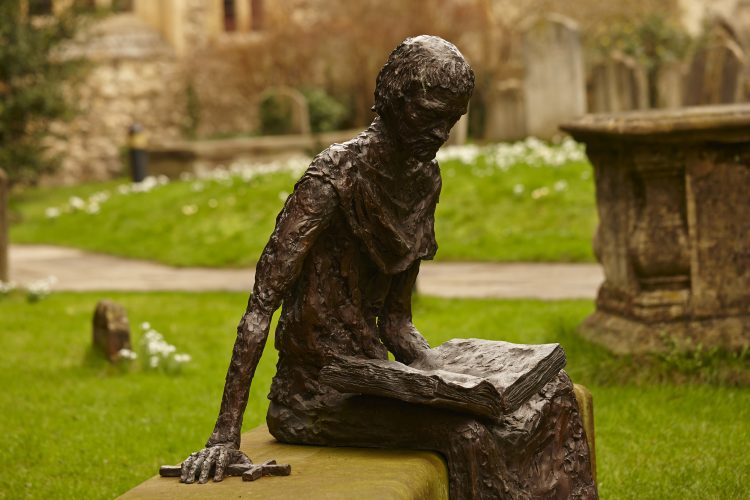 Our Chaplain writes:
I am extremely grateful to the Governing Body for allowing me to take three months of study leave this summer, and it has been a very profitable time. I have had time to write a monograph on 'The Life and Legacy of St Edmund' which will be published in May 2018. I sincerely hope this will be of interest and help to the Hall – Fellows, students, staff and alumni alike – in knowing more about the medieval academic after whom the Hall is named, who went on to be Archbishop of Canterbury in the reign of Henry III and was canonized by the Pope in 1246.
I will be looking at him in three sections: (1) An historical overview of his life and achievements (2) His character and personality and (3) How he has continued to shape individual lives, educational institutions and church ministry over the years to the present day.
As part of my research, my wife and I visited Vermont in the USA where we met up with members of the Society of St Edmund (known as 'Edmundites') at St Michael's University College, Burlington, and explored their archives.
I have also had time to write another book, as part of my other role as Area Dean of Oxford, on the Beatitudes – those amazing, counter-cultural announcements by Jesus at the beginning of the Sermon on the Mount. St Edmund gets a number of mentions here too! The plan is that this will be published next June.
With many thanks again and looking forward to re-joining you all on 1 October for the start of term!
Will Donaldson
St Edmund Hall Chaplain and Co-senior Welfare Officer