Dr Mauro Pasta receives Piontelli Prize
11 Jul 2017
Mauro Pasta, Associate Professor of Materials and Tutor in Materials Science, was awarded the Roberto Piontelli Prize last month. The Prize is given every two years to a scientist (aged 40 or younger) for their scientific and technological contributions in the field of electrochemistry (corrosion, electrochemical energy storage/conversion, electrode processes).
It was awarded in the presence of the President of Italy, Sergio Mattarella, during the assembly of the Accademia dei Lincei, at Palazzo Corsini in Rome.
Mauro's research interests lie in electrochemical energy storage and conversion. He has recently focused his attention on grid-scale electrochemical energy storage technologies, working on a new class of materials with an open framework crystal structure that allows for a very long cycle life and high energy efficiency and power output.
Related News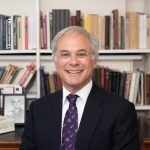 Andrew Kahn appointed Academic Editor of Electronic Enlightenment based at the Bodleian Library
20 Oct 2021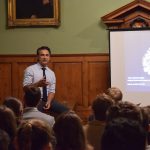 Insights from brain surgery on the conscious patient at Centre for the Creative Brain
18 Oct 2021