From Sitting Bull to Scotland
22 Aug 2017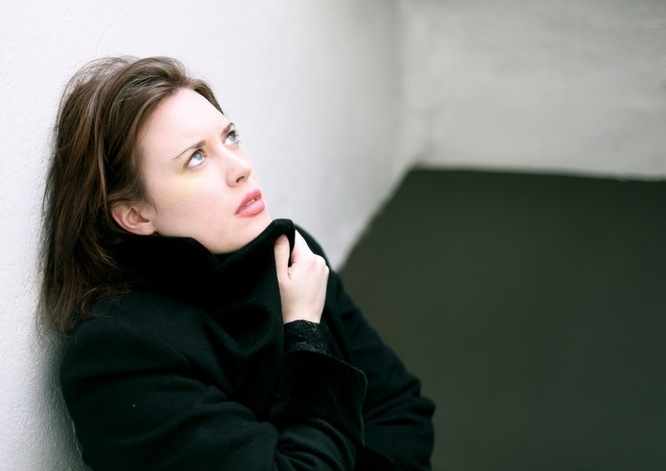 From recording Sitting Bull's Great Grandson to releasing an album inspired by Mary Queen of Scots, poet, musician and performer MacGillivray (Kirsten Norrie – 1997, Fine Art) has a busy autumn ahead.
Alongside these projects, she will be jointly appearing with Alan Moore at Colchester Arts Centre on 28 September, flying to Riga to work with Latvian poets on their work and her own in translation, and finishing two books. The first of these books – a series of renegade essays titled Scottish Lost Boys (Strange Attractor Press/MIT, Spring 2018) is an evolution of her Oxford doctoral thesis. It focuses on the presence of key Scottish figures such as the Ashmolean art historian (and Junior Oscar Winner for his role in the 1953 film The Kidnappers) Jon Whiteley, who will feature on the front cover.
Her third poetry collection The Gaelic Garden of the Dead will be published by Bloodaxe in Spring 2019 and is a tri-part book, with the final section comprising 35 Petrarchan sonnets to Mary Queen of Scots.
In the world of music, MacGillivray is set to release two albums Watermarked in Flame and In My End is My Beginning: Music for Mary Queen of Scots with Antigen Records over the next few months. She will also be making soundscape recordings of two of her collections of poetry, The Nine of Diamonds and The Last Wolf of Scotland.
Finally, her first collection The Last Wolf of Scotland is out as a 2nd US imprint in October. To launch the reprint, MacGillivray has raised funds through Kickstarter to record Sitting Bull's Great Grandson, Ernie LaPointe, reading from the phantasmagorical text. The work is based on the tale of young scalping survivor Robert McGee who met William Cody, also known as Buffalo Bill, and who also wrongly blamed Sioux Chief Little Turtle for his scalping attack. The Last Wolf of Scotland depicts a panoply of other Scottish-American figures, including Annie Oakley in her Glasgow tailored tartan suit, and Edison and his Black Maria. The reprint is published by Los Angeles press, Red Hen.
You can read an interview with MacGillivray where she discusses her second collection The Nine of Diamonds: Surroial Mordantless (Bloodaxe, 2016) in the new issue of Oxford Poetry.
Related News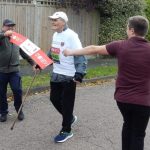 David Picksley walks the London Marathon!
David successfully finished the marathon in 9202nd place (out of 11206 participants) and 2nd place in the 80+ category, in a time of 7 hours and 28 minutes.
13 Oct 2021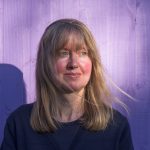 Hall alumna discusses her book The Suicide Prevention Pocket Guidebook
On Thursday 7 October alumna and author Joy Hibbins (1981, French and German) gave the fifth talk in the Hall's online event series, Aularian Authors.
8 Oct 2021