John Dunbabin receives 'Lifetime Achievement Award'
6 Jul 2017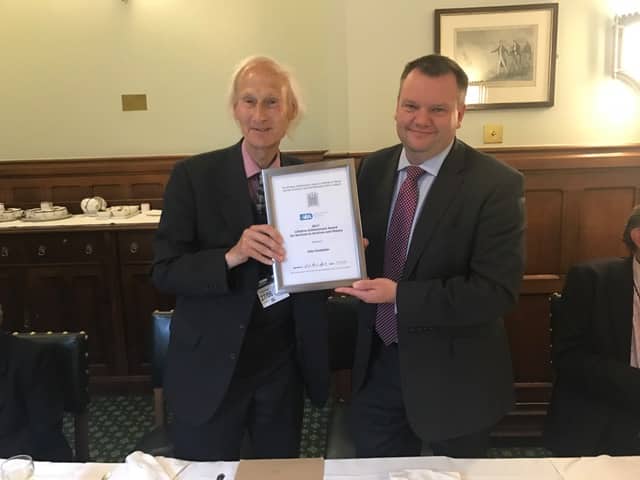 On 27 June the All Party Parliamentary Group on Archives and History presented John Dunbabin (Emeritus Fellow and former tutor in Politics at St Edmund Hall) with a 'Lifetime Achievement Award' for services to History. John was invited for lunch at the Houses of Parliament, and then received his award from the Group's Co-Chair, Nick Thomas-Symonds (1998, PPE), who is a former student of the Hall, then subsequently a lecturer here in Politics, and now MP for Torfaen.
It was the seventh annual 'Lifetime Achievement Awards' and John is the first international relations specialist to win. The Group also recognised Business Records Specialist Michael Moss (of Glasgow and Northumbria Universities) with the Archives Award.
In his extensive work on 20th-century International Relations, John has made notable contributions on British re-armament in the 1930s and the Cold War, among many others. In his work on 19th- and 20th-century Britain, he has produced distinguished work on rural and political history – including on local government and university financing. Among John's most recognised research are his studies on 'border diplomacy' in North America, specifically the diplomacy of the fixing of what is now the US-Canadian border.
"John has influenced generations of students," said Nick Thomas-Symonds. "I am delighted that he is the first international history specialist to win this award and that he and his wife Dr Jean Dunbabin are able to join us in accepting it."
Related News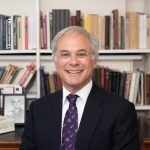 Andrew Kahn appointed Academic Editor of Electronic Enlightenment based at the Bodleian Library
20 Oct 2021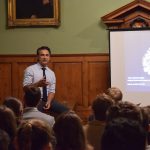 Insights from brain surgery on the conscious patient at Centre for the Creative Brain
18 Oct 2021