MCR 50th Anniversary Grant report: Jiale Wang
11 Jul 2017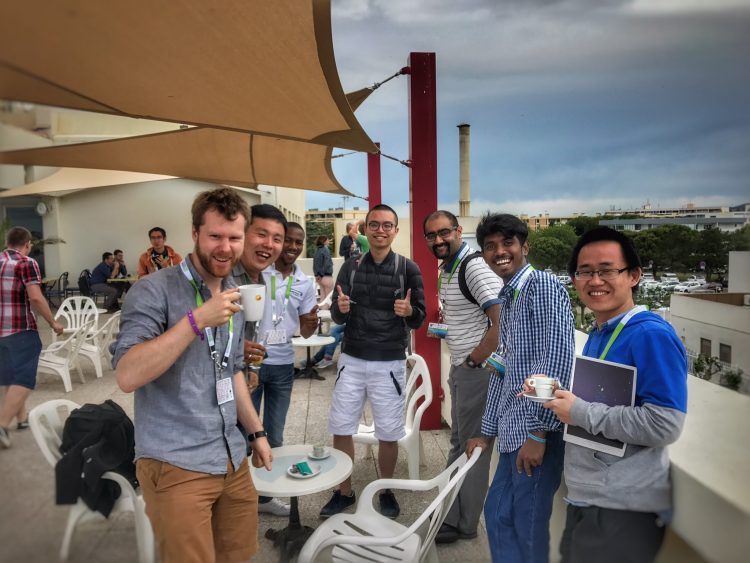 Jiale Wang, a third year DPhil student in the Department of Materials, was awarded an MCR 50th Anniversary Grant earlier this year, to assist him in attending a workshop about quantitative electron microscopic techniques (QEM 2017) in France.
Jiale's research project is focussed on the microstructural study of novel transparent conducting oxides – in which a variety of microscopic techniques are used to understand the nano-structure of different oxide materials. This could help further enhance their performance in applications such as flat panel displays, opto-electrical sensors and thin films solar cells.
"QEM 2017 was my first advanced electron microscopy related workshop and it is one of the biggest and best microscopic workshops around the world," said Jiale. "By attending this workshop, I believe I've greatly expanded my theoretical and practical knowledge on how cutting-edge microscopic techniques have improved over recent years and how I could apply them to the study of novel TCO (transparent conducting oxides) materials for green energy applications.
"It was a two week workshop and it was a very fruitful experience. I met many famous professors in our area and made plenty of friends from different institutes across the globe. So thanks again to the MCR for supporting my trip!"
Jiale also received further financial assistance from a College postgraduate grant and through his supervisors, to help cover most of the costs of his trip. The MCR (Middle Common Room, our postgraduate student body) 50th Anniversary Grant is a fund made up of contributions from MCR students themselves. Any postgraduates who have already spent all of their College grant (and who opted in to contribute to the fund) can apply for support.