MCR 50th Anniversary Grant Report: Sneha Menon
2 Oct 2017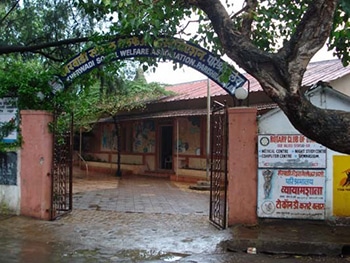 Thanks to Sneha Menon for the following report.
The MCR 50th Anniversary Grant afforded me the opportunity to continue my thesis fieldwork in India. My thesis for my MPhil in Economics looked at the impact of vocational training organisations through the lens of one pan-India vocational training organisation called Labournet. For this I had facilitated a quantitative impact evaluation, which included a baseline and endline survey. Most of this research was done remotely, through online coordination with field-staff over the course of Michaelmas term 2016.
However, it was my intention this year to test the findings from this quantitative research through in-person fieldwork at the centres run by Labournet and other vocational training organisations. To this end, using the MCR grant, I travelled to India in August.
Currently I am working with an organisation called Yuva Parivarthan, a vocational training institute based in Mumbai. Through Sattva, a social impact consulting organisation, I am conducting a small impact qualitative evaluation and I am using personal interviews and focus-group discussions to collect data for this evaluation. I have so far met beneficiaries, employers and staff at the Bandra, Bhandup and Ghatkoper centres.
This exercise is helping provide external validity to the findings of my MPhil thesis. Later this month, I will be travelling to Bangalore where I will interview trainees of Labournet to investigate the internal validity of my academic research. Without the MCR anniversary grant, my thesis research would have remained within the realm of economics, based solely on econometric analysis, but this trip has allowed me to adopt a more multi-disciplinary approach, enabling me to add an anthropological dimension to my studies.