Successful Election for Teddy Hall MPs
19 Jun 2017

Teddy Hall had another successful night at the General Election as all sitting MPs who graduated from the Hall were returned by their constituents.
Mark Field (1984, Jurisprudence) kept hold of his Cities of London and Westminster seat for the Conservative Party with a reduced majority of 3,148. Other Conservative Aularians returned include David Gauke (1990, Jurisprudence) in South West Hertfordshire, who has subsequently been appointed Secretary of State for Work and Pensions, and Mel Stride (1981, PPE) who has been appointed Paymaster General and Financial Secretary to the Treasury.
Labour Aularians who retained their seats include Nick Thomas-Symonds (1998, PPE), who increased his majority in Torfaen and has since taken up the position of Shadow Minister of State for Security, as well as keeping his pre-election position of Shadow Solicitor General. He is joined by colleague John Spellar (1966, PPE) who also increased his majority in Warley, and Shadow Secretary of State for Exiting the European Union Sir Keir Starmer (1985, BCL). After a controversial night that saw the seat as one of the last to declare, Paul Farrelly (1981, PPE) narrowly kept hold of Newcastle-under-Lyme with a majority of just 30.
Congratulations to all our Aularians who have been elected to Parliament. We wish them all the very best for the important task of representing their constituents.
Related News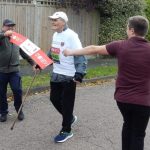 David Picksley walks the London Marathon!
David successfully finished the marathon in 9202nd place (out of 11206 participants) and 2nd place in the 80+ category, in a time of 7 hours and 28 minutes.
13 Oct 2021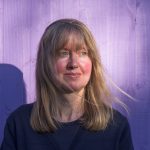 Hall alumna discusses her book The Suicide Prevention Pocket Guidebook
On Thursday 7 October alumna and author Joy Hibbins (1981, French and German) gave the fifth talk in the Hall's online event series, Aularian Authors.
8 Oct 2021