Dr Catherine Buckland
College Lecturer in Physical Geography
Dr Catherine Buckland is a Stipendiary Lecturer in Physical Geography at St Edmund Hall, a postdoctoral researcher based at the School of Geography and the Environment and an Oxford Martin Fellow of the Oxford Martin School.
After graduating from Jesus College, Oxford with an MA in Geography in 2008 and an MSc Quaternary Science from Royal Holloway, University of London, Catherine returned to Oxford to complete her DPhil in Environmental Research (2018). Catherine's DPhil research focused on the application of new methods for identifying dune system reactivation drivers and responses in the Nebraska Sandhills. Later, Catherine began her postdoctoral research at the Oxford Martin School as a member of the Dryland Bioenergy project. Catherine has taught across the Oxford Colleges and the School of Geography and the Environment prior to joining St Edmund Hall as the Stipendiary Lecturer in Physical Geography in October 2021.
Catherine teaches on the Earth Systems Processes, Geographical Controversies and Geographical Techniques modules as part of the Geography Prelims course. Catherine also teaches on the Earth System Dynamic, Environmental Geography and Geographical Thought papers for the BA Geography Final Honours School as well as department teaching for the Dryland Environments option module.
Catherine's research is interested in human-environment interactions in dryland environments and the application of machine learning to answer questions about system thresholds, dynamics and future changes. Currently, Catherine is working on the geography-stream of the Oxford Martin School Dryland Bioenergy project, focusing on identifying and mapping the key criteria that will determine where CAM species can be cultivated for bioenergy and VFA extraction in the African context. This research is part of a wider project looking at the potential for plant-based options to provide access to renewable energy sources in on- and off-grid locations across Africa as well as repurpose degraded lands and make use of existing plant residues.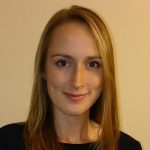 Dr Catherine Buckland
MA (Oxford), MSc (London), DPhil (Oxford)
College Lecturer in Physical Geography
Postdoctoral Researcher & Oxford Martin Fellow, School of Geography and the Environment
Related Links