During the pandemic, the Teddy Hall Development and Alumni Relations Office launched a programme of events to help keep Aularians connected with each other and with the Hall. Aularian Authors is a series of talks with inspiring writers.
Through these talks Aularians have the opportunity to hear from renowned authors and join alumni and students in thought provoking discussions.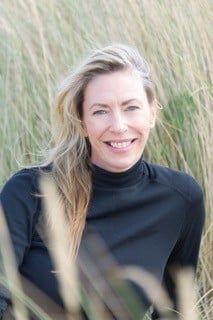 Linda Davies, multi-prize winning, best-selling author, discusses her career as an investment banker turned writer, why she felt she had to write 10 Things Everyone Needs to Know about Money and the fascinating research which has prompted the follow-on book, 10 Things Every Woman Needs to Know about Money.
About
Linda read PPE at the Hall before going on to become the first woman to work in the UK corporate finance department of the US investment bank, Bankers Trust, in 1985. She followed this with a short stint at Samuel Montagu before returning to the Americans in the form of Credit Suisse First Boston. During her City career, her curiosity led her to work in leveraged buyouts, UK mergers and acquisitions, Eastern European venture capital, and ultimately junk bond trading – the common factor being an understanding of risk. After eight years Linda escaped to write financial thrillers, launching her career with the global bestseller Nest of Vipers, which sold over 3 million copies, has been published in over 30 territories and has been optioned multiple times. Linda has had 12 books published internationally, six thrillers for adults, one non-fiction narrative memoir about her experience of being kidnapped and held prisoner in Iran, and five children's books including the multi-prize-winning Longbow Girl. In Michaelmas 2018, Linda became the Hall's inaugural Writer in Residence, a position she greatly enjoyed which involved tutoring, giving talks, and working on her own books, one of which, 10 Things Everyone Needs to Know about Money, was published in March 2021.
Nicholas Evans discusses his time at the Hall, working as a journalist and how he came to write his best-selling novel, The Horse Whisperer.
About
Nicholas studied Jurisprudence at the Hall, graduating with first class honours, then worked as a journalist for three years on the Evening Chronicle in Newcastle-upon-Tyne. He then moved into television, producing films about US politics and the Middle East for a weekly current affairs programme called Weekend World. It was during this time that he travelled a lot and got to know the United States.
In 1982 he started to produce arts documentaries – about famous writers, painters and filmmakers, several of which won international awards (films about David Hockney, Francis Bacon, Patricia Highsmith). In 1983 he made a film about the great British director David Lean (Lawrence of Arabia, Doctor Zhivago, etc). Lean became a friend and mentor and encouraged Evans to switch from fact to fiction.
For the next ten years, Evans wrote and produced a number of films for television and the cinema. In 1993 he met a blacksmith in the far South-West of England who told him about horse whisperers – people who have the gift of healing traumatized horses. Evans started work on what was to be his first novel.
Published in the fall of 1995, The Horse Whisperer has now sold about fifteen million copies across the world. It has been the number one bestseller in about 20 countries and has been translated into 36 languages. It was also made into a movie, starring, produced and directed by Robert Redford.
Since then, Evans has written four more novels: The Loop, The Smoke Jumper, The Divide and, his latest, The Brave. He lives in the south-west of England, in a 14th century house on the banks of the River Dart in Devon.
Biography source: www.nicholasevans.com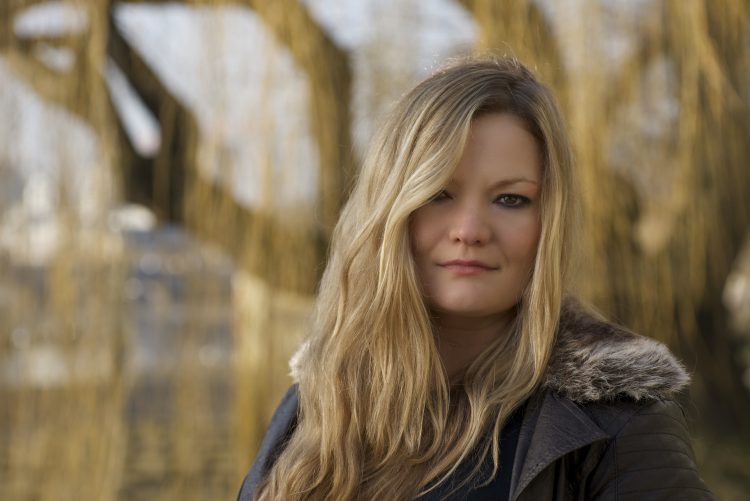 Catriona discusses her time at the Hall, her writing process and the reaction to her new novel, The Last House on Needless Street.
About
Catriona was born in Washington, DC and grew up in the United States, Kenya, Madagascar, Yemen, and Morocco. She read English at St Edmund Hall and is a graduate of the Creative Writing MA at the University of East Anglia. Stephen King praised her upcoming gothic thriller, The Last House on Needless Street, as 'the real deal. I was blown away. Haven't read anything this exciting since Gone Girl.' The Last House on Needless Street is published 2021 by Viper (Serpents Tail) and Tor Nightfire. Ward's most most recent novel Little Eve won the 2019 Shirley Jackson Award, the August Derleth Prize at the British Fantasy Awards and was a Guardian best book of 2018. Her debut Rawblood also won the 2016 August Derleth, making her the only woman to have won the prize twice. Her short stories have appeared in numerous anthologies. She lives in London and Devon.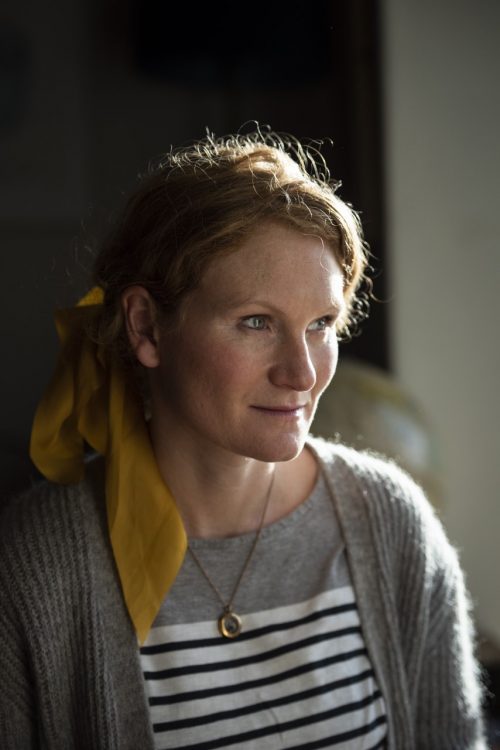 Award-winning journalist and author Jessica Hatcher-Moore discusses her book After Birth. Her first book tackles the taboos that shroud postnatal health, and is described as "an enormous public health service".
About
Jessica is a non-fiction writer living on a hillside in North Wales. She writes with candour and humour about a broad range of subjects – her recent stories include an alleged UFO landing in the mountains near her home, and how the UN employed a clown and children's party entertainer to resolve conflict in Somalia and Haiti. And her first book, After Birth, focuses on the rigours of childbearing. Released on 27 May, it has been described as "an enormous public health service" and a "fearless" critique of female healthcare in the UK.
Jessica grew up in Shropshire. She studied Modern Languages at the Hall between 2001 and 2005, then moved to London to try to find a way into writing. She dabbled with sports and adventure writing first. Jessica had played international lacrosse, was one of the fastest unaffiliated runners in the 2011 London Marathon, and once cycled 5,000 miles across sub-Saharan Africa with two fellow Aularians. She eventually got her break as a reporter for the London Evening Standard's gossip column – although she admits that she wasn't much good at it, because she never knew who anyone was.
Soon after that, she gave up celebrities and moved to Nairobi to try her luck as a freelance journalist on the East African beat. Within five years, she'd won a number of prestigious awards for her investigative features, including a Frontline Club Award for a story about the murder of three Italian nuns in Burundi, and was a regular contributor to the Guardian and Newsweek, writing about subjects including Islamic militancy, piracy, sexual violence and human trafficking.
In 2016, pining for the British countryside, she moved with her husband to Llangollen in North Wales, a decision made in part because it had the tightest contour lines they could find within an hour's drive of a decent airport. She is now a mother to a three-year-old and a nine-month old, having written her book whilst pregnant with the younger one.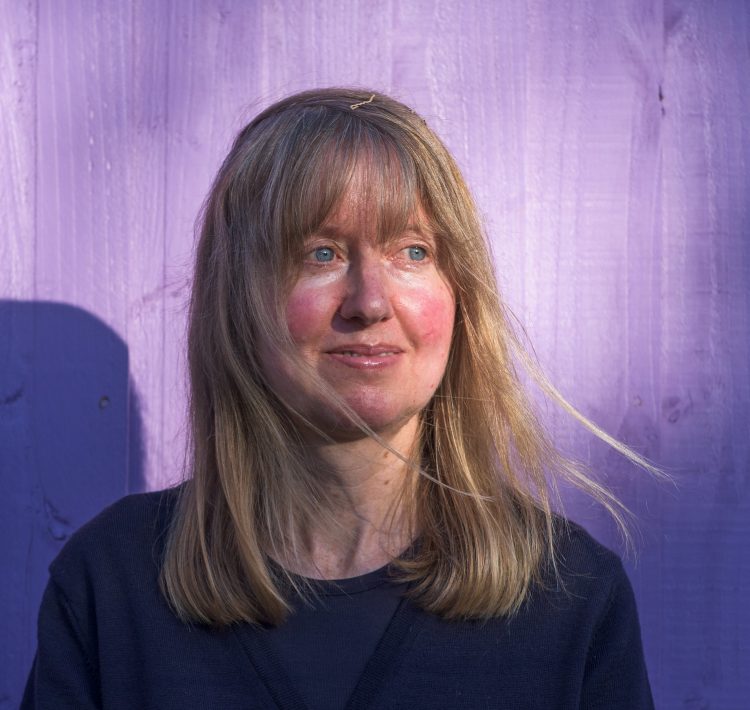 Teddy Hall alumna and author Joy Hibbins (1981, French and German) discussed her book The Suicide Prevention Pocket Guidebook: How to support someone who is having suicidal feelings. The book is a comprehensive guide to helping and supporting someone in suicidal crisis, whether it's a family member, friend or colleague, or someone you are supporting in a professional capacity.
About
Joy experienced suicidal crisis herself, following a traumatic experience in 2012. As a result of her subsequent experience of psychiatric care, she felt that there was a need for an alternative service for individuals in crisis. She felt that many people needed a different approach, ethos and methods from those of psychiatric services. She set up the charity Suicide Crisis later that year, and in 2013, they opened a Suicide Crisis Centre which is accessible 24 hours a day. The Centre has received national and international recognition.
Her first published book was Suicide Prevention Techniques: How A Suicide Crisis Service Saves Lives. It explains in detail about the methods used at the Suicide Crisis Centre, and why their approach enables clients under their care to survive.
If you are interested in speaking, please contact the Hall's Alumni Relations and Events Manager, Emily Bruce.