Meals at St Edmund Hall are one of the most sociable aspects of studying here. They are served throughout full term in the Wolfson Hall at the main College site, and represent excellent value for money. The quality of the food is exceptional too, and Head Chef John McGeever caters for a wide range of tastes.
During term-time, you can choose to be fully catered with breakfast, lunch and dinner (on weekends, brunch replaces breakfast and lunch).
Formal Hall
On Tuesdays and Fridays during term at Teddy Hall, there is the option of Formal Hall (a regular, informal dinner is still also available) – a traditional part of Oxford college life, which is very popular with our students. The cost of a Formal Hall dinner is currently £13.50, which includes an enhanced three-course menu and wine, and gowns must be worn. You may bring up to three guests.
Our award-winning chef aims to meet all your dietary needs, and we regularly provide vegetarian, vegan, kosher and halal meals.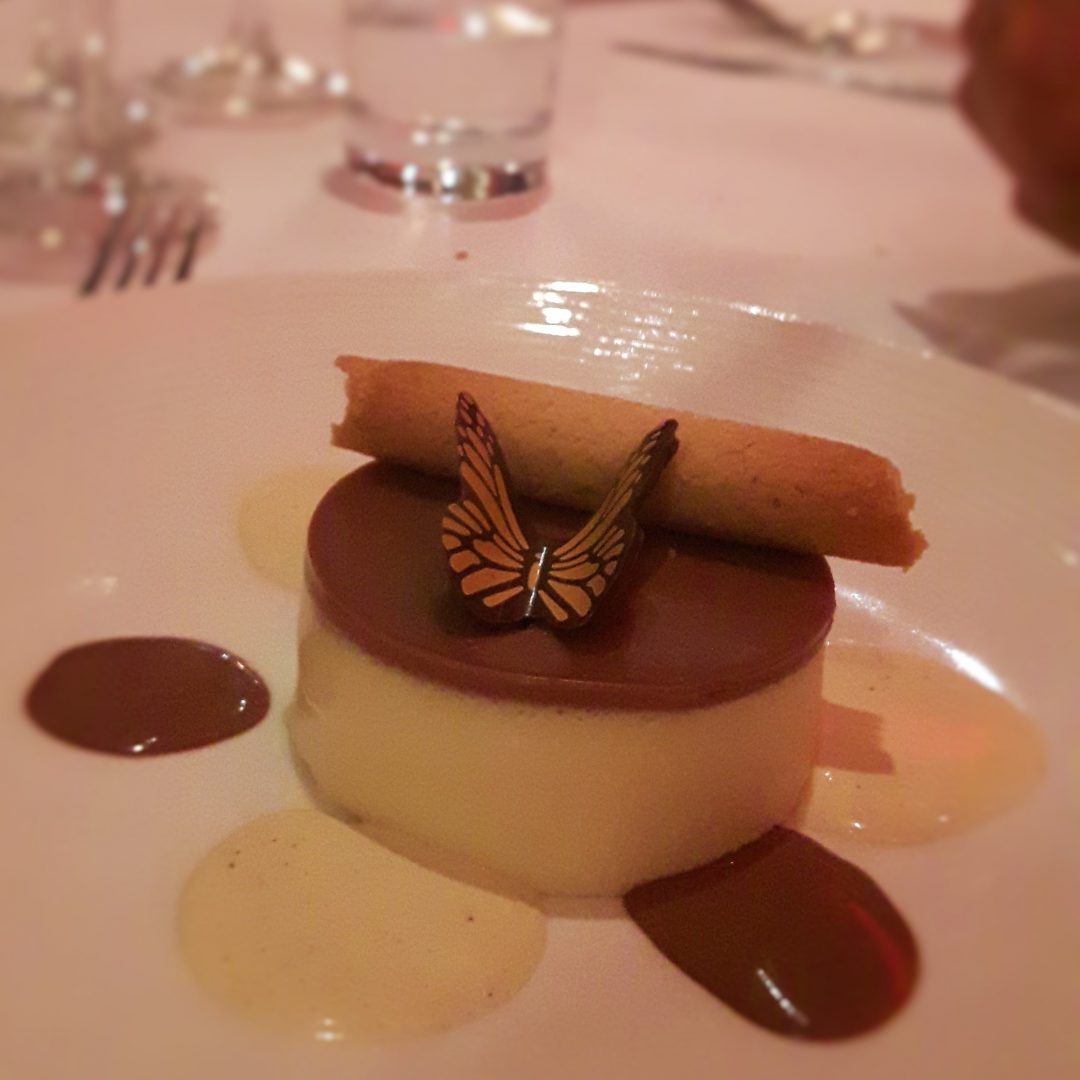 Payment for breakfasts and dinners
In the interests of fairness to all members of the College, you will automatically be charged for a minimum number of breakfasts and dinners each term, even if you choose not to eat College meals. Payment for all your meals is via your University Card, which you must present at the Wolfson Hall servery payment point after selecting your food. Your card will be preloaded each term with the cash value of a certain number of breakfasts (if applicable) and/or dinners. This will vary, depending on whether you are living on the main Queen's Lane site; at any other College-owned accommodation; or are living out.
Payment for lunches, drinks and snacks
You will also have a cash account linked to your University Card (which you can top up online or in the Bursary). This lets you buy lunches during term and any meals during the vacations. It can be also be used to buy snacks in the Wolfson Hall and drinks at the College bar. £25 will be credited to the accounts of all students before the start of their first term.
I heard so much about the quality of food at Teddy Hall before arriving but it's certainly lived up to that reputation. Our head chef is amazing, and every meal is brilliant, even for a fussy eater like me!
Haseem, undergraduate studying Economics and Management