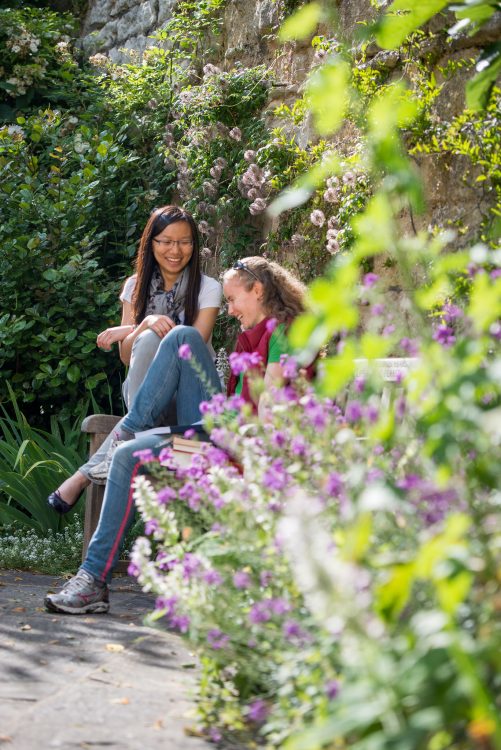 The admissions cycle for the 2024-25 academic year is now open!
The application deadline is 29th January 2024. All applications are considered in one gathered field after the deadline has passed and we aim to communicate admissions decisions to applicants by mid-March 2024.
St Edmund Hall is a friendly and inclusive college. We welcome and select students purely on the basis of academic ability and potential, without regard to social, regional, educational, gender, sexual diversity or ethnic background. Like all Oxford colleges, we have high but achievable standards and we have no entry requirements beyond those in the University Prospectus.
Visiting Student applicants will be asked to submit the following:
a completed application form;
a brief account of your reasons for applying to St Edmund Hall and of your extra-curricular interests;
two references (these may be sent separately by your referees to admissions@seh.ox.ac.uk);
a current transcript;
a sample of recent academic work in each subject for which you are applying;
if English is not your first language, you will also have to meet the University English Language Requirements in the same way as our full-time undergraduates
We prefer to receive documents in one PDF bundle in the order outlined above emailed to admissions@seh.ox.ac.uk.
When filling in the application form you should expect that the courses you list will be the courses you end up studying, rather than just an initial indication of preference. You should give your application careful thought and discuss it with your Study Abroad Adviser, making sure that you would be able to receive credit for your chosen courses at your home institution.
Any questions? Email the Admissions Officer
What if I am a Graduate Student?
The College does occasionally admit Visiting Students at graduate level. This would usually be for students who are planning to work with a Fellow of St Edmund Hall, and applicants wishing to be considered in this way should ask the Fellow in question to consult the Admissions Office. Search our directory of Fellows here.