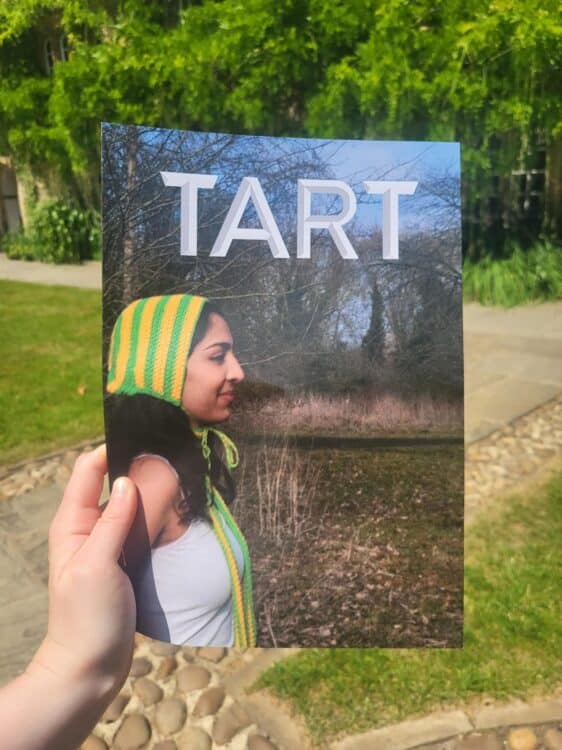 Launched in 2022, Teddy Hall Fine Art undergraduates created a new student-run, submission-based magazine called TART (Teddy Art) to showcase the art and culture of Hall students.
Their goal is to give creative students a platform to publish anything arts and culture based, whether that be art, poetry, music reviews or essays. Produced annually, each edition has a theme and is edited by a group of undergraduates and published in Trinity term.
The 2023 edition, focuses on distortion and what it means to distort edited by students Minnie Leaver (2021, Fine Art) , Eve Gueterbock (2021, Fine Art), Charlotte Rich-Jones (2021, Fine Art), Maia Sansour (2021, Fine Art), and Rose Morley (2021, Geography). A thanks to Aminah Iman Dixon (2021, Engineering) who helped the editors find funding and with magazine administration.
If you would like to contribute to next year's edition, contact the JCR President at jcr.president@seh.ox.ac.uk.