Teddy Talks are a series of Hall events offering the opportunity for Aularians to network with contemporaries. A range of topics has been covered so far from an array of alumni. Past speakers have included:
Lionel Barber (1974) Editor of the Financial Times – 'What to expect from the world economy'
Richard Glynn, (1983, Law), Founder of Alinsky Partners and former CEO at Ladbrokes, – 'Ethics in the workplace'
Sir Keir Starmer, KCB, MP, QC (1985, Law), Leader of the Labour Party and former Director of Public Prosecutions – 'Prosecuting in the public interest'
Ian Smith (1972, Geography) – 'The Crisis Facing the NHS'
Andrew Wilson (1980, PPE) - 'Why Ukraine matters and why the crisis is far from solved'
Alice Hart-Davis (1982, Modern History) - 'The Beauty Industry: more than just lipstick and lycra'
Linda Yueh (1999, DPhil Economics) - 'Book launch: The Great Economists: how their ideas can help us today'
It would be great to hear from you if you are interested in hosting a Teddy Talk in your offices or speaking at one of our events.
E: emily.bruce@seh.ox.ac.uk
T: +44 (0)1865 289180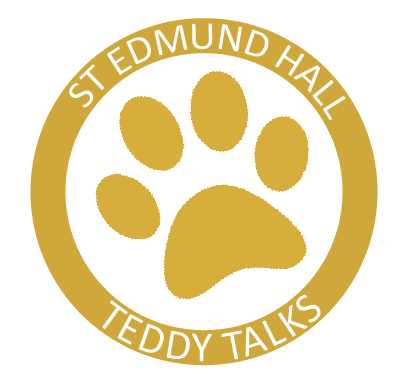 "I thought this was an outstanding event and I would love it if there were more of them. I thought the speakers were fascinating. The experience and insights of every one of them was captivating, and their candour and warmth made for a wonderful atmosphere I've rarely seen at such a talk."

Miles Clapham (2000, Mathematics and Computation), attended Teddy Talks XI: 'Blogs, business, books and booze: Aularian women in the modern economy'
Watch Previous Teddy Talks
Find a playlist of Teddy Talks on YouTube.