The St Edmund Hall Association
About the St Edmund Hall Association
The St Edmund Hall Association is the body which represents all Aularians. The charter of the Association is to:
Foster friendship and a spirit of collegiality between Aularians as part of a lifelong connection with the Hall. We do this in a variety of ways but mostly through social and educational events.
Create and encourage professional and social networks for the benefit of past and present students, largely via careers and networking events.
Maintain good and close relations with the Hall at all levels.
Collect and disseminate news of alumni and St Edmund Hall Association activities.
Promote awareness of the Hall's strong heritage, culture and current activities and seek to promote connectivity between Aularians and the Hall.
We are always keen for Aularians to make the best possible use of SEHA and its alumni and to contribute towards its development. A small Executive Committee manages our affairs (both the JCR and MCR Presidents sit on the Committee as student representatives) and any Aularian may stand for election.
The St Edmund Hall Association Committee is keen to ensure that existing students and those who have recently left the Hall "get the most out of" the Association as possible: we are a 10,000-strong body of talent for Aularians to tap into. Even before the Covid-19 pandemic took off, we were keen to move into a more digital way of working. As a result – and even more pressing given the impact of Covid-19 – our priorities are as follows:
1/ Aularian Connect: this is an online networking platform that was launched in 2020 and has been developed jointly by the Hall and the Association. We hope it gives alumni and students an easily accessible, single source of social, career, mentoring and news opportunities. Please see here:
2/ Digital careers initiative – we are developing a series of short films from alumni in different industries to post on Aularian Connect. Students and other alumni can watch these films on demand and follow up with the relevant contacts directly for further guidance as required.
3/ Social events: Our big event of the year continues to be the London dinner in February, although it will not go ahead in 2021; instead we will hold a virtual event to coincide with our AGM. Usually the dinner attracts over 200 attendees; those who have recently left the Hall are subsidised by the Association. We believe it is the largest annual dinner of any Oxford College and one that we are very proud of. When times return to "normal" we also hope to hold a summer party back at College. Other social activities are arranged on an ad hoc basis, usually in conjunction with the Hall.
4/ Teddy talks: these interesting and varied talks are well attended by both current students and alumni and we plan to continue co-hosting these events with the Hall, and providing speakers from our talented alumni!
5/ Aularian prize: for a number of years we have given a cash prize (currently £500) to help a student fund extracurricular projects which typically are not connected with their degree and are often of a charitable nature. We run an annual competition amongst students to identify the most deserving project.
6/ Magazines : As the Hall moves towards a more digital offering for its annual magazine, the Association will provide a greater amount of its support to the termly e-letter instead. This is particularly pertinent given the current climate with Covid-19.
It would be remiss of us not to refer to the challenges of the current Covid-19 outbreak and its impact on the College. As an Association, we have been truly impressed by the reactions of all the staff at the Hall to the outbreak and lock down, taking care of other staff members and students. Clearly what follows will be a difficult period for the Hall, its staff and students as we all adjust to the environment this terrible virus is creating. The President and fellow Aularian Committee members will be in close contact with the Principal, Kathy, and her team to try and provide assistance where possible and will communicate with the Association members as things develop.
Meet the President – Olly Belcher
I feel honoured that David Waring passed the baton onto me in February (2020) to be the St Edmund Hall Association President for the next three years. My name is Olly Belcher (née Donnelly) and I matriculated in 1999. I read Geography at the Hall followed by my MSc in Nature, Society and the Environment. In 2008, I set up Shivia, a charity giving families living rural villages near Kolkata the tools and training to start an enterprise from home.
Aside from work, I am married to George and have three children, aged 8, 6 and 3. They are a lively bunch and I look forward to bringing them to the Hall over the next three years to show them my second home…for me a place of academic inspiration, friendship and fun.
I am delighted to be able to give back in some small way and hope many of you will come forward with ideas in the next three years to help the SEHA Committee and me do so effectively.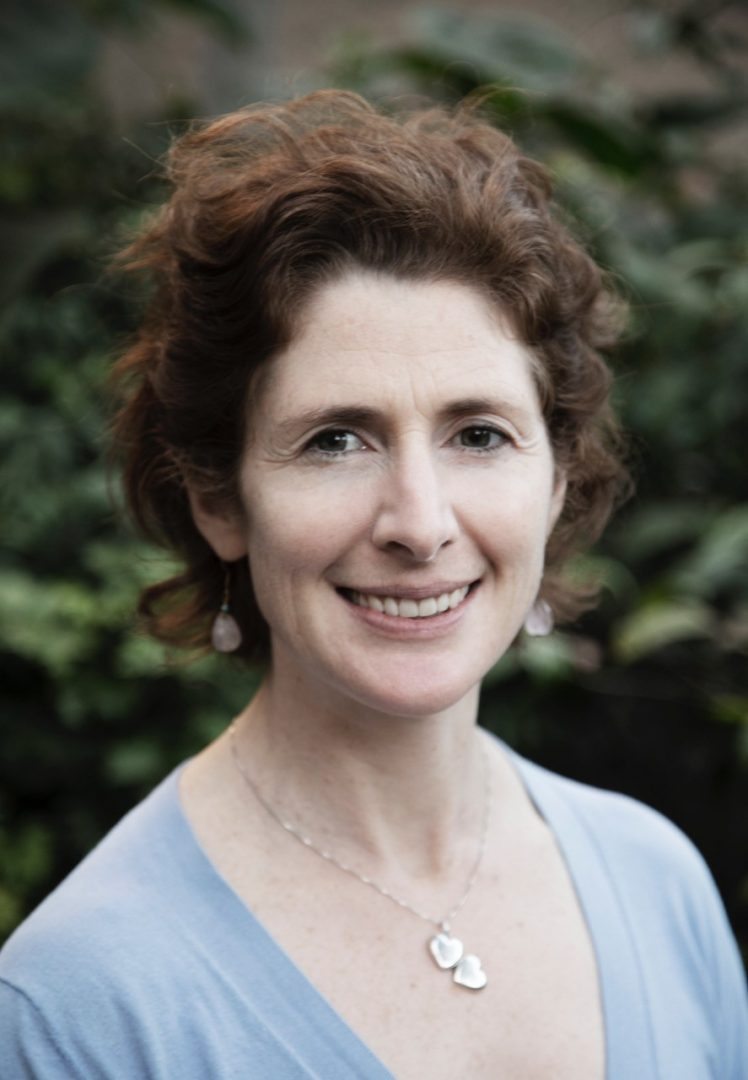 Please click on the link below to see copies of the St Edmund Hall Association's Annual General Meeting minutes and financial statements.
For a full list of the current St Edmund Hall Association Executive Committee members click the link below.