Visit Us
Prospective Postgraduates
If you are thinking about studying here, or trying to choose an Oxford college, we encourage you to come and have a look around St Edmund Hall.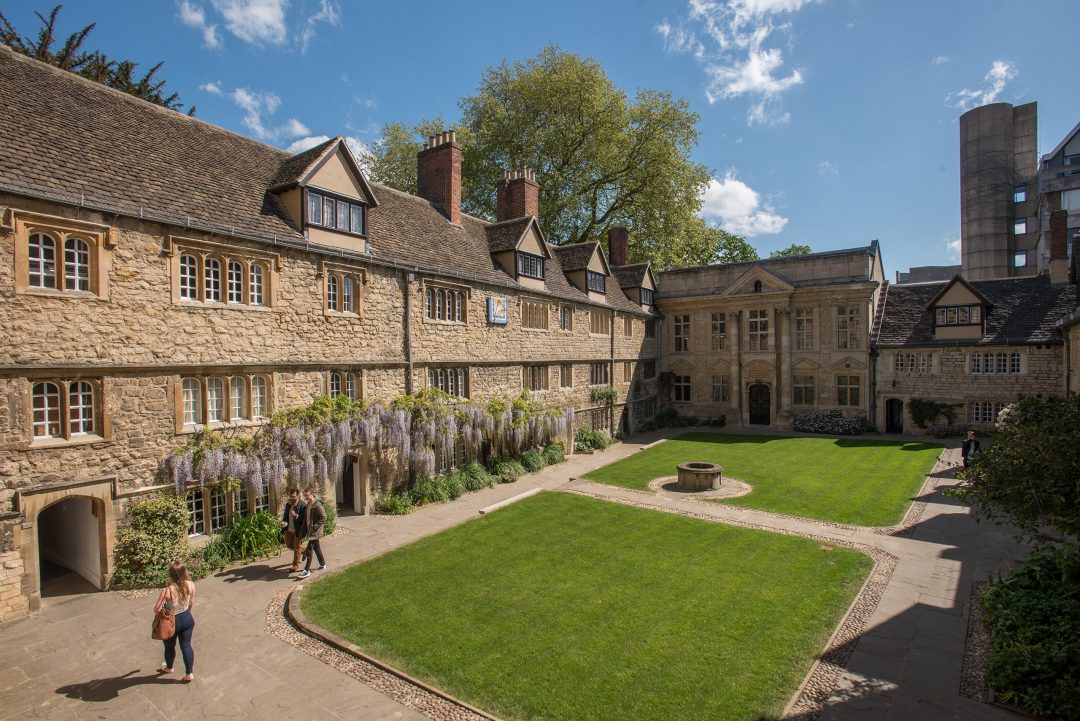 Self-Guided Visits
If you wish to explore St Edmund Hall at your own pace, you are welcome to visit whenever the College is open. There is no need to let us know in advance, but occasionally the College is closed (for example, if we have a large event such as graduation), so we would advise you to call the Porters' Lodge (01865 279000) to confirm the opening hours on the day of your visit. When you arrive, please introduce yourself to the porter in the Lodge (at our entrance on Queen's Lane).
You can collect a Visitors' Guide and a map of the College from the Porters' Lodge.
Tours
If you would like to be shown around the College, please contact our Outreach Team, who may be able to arrange for one of our Student Ambassadors to meet you and act as your guide.
In the meantime, you may wish to look at our virtual 3D tours or our College Prospectus.