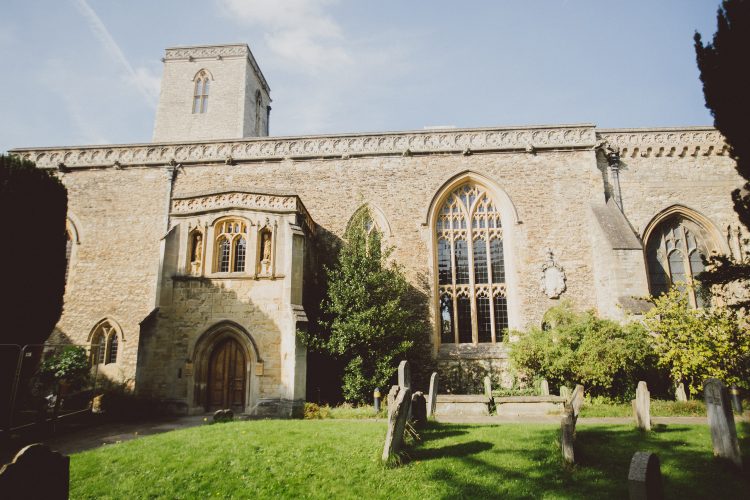 The College Library is housed in the 12th-century church of St Peter-in-the-East, one of the oldest churches in the city of Oxford. The Library holds approximately 40,000 titles, including multiple copies of key textbooks which focus on the main and special subjects in Oxford undergraduate degrees. The titles are continually reviewed to ensure that the most up-to-date publications are available. Students' requests for new material are very much welcomed.
WiFi internet access is available throughout the Library and power points for personal laptops are fitted on all reader desks. A number of computer terminals provide access to SOLO (Search Oxford Libraries Online) to search the online catalogue covering the Library's stock as well as material in the Bodleian, Faculty and Departmental libraries.
The Library provides a comfortable, welcoming and supportive study area for all members of College.
The Library in Trinity Term 2021
Library opening hours and Trinity term rules: The Library will remain open 24/7 throughout term. All Covid-19 rules remain in force.
Library Rules
Face coverings must be worn at all times in the Library, unless Government exemptions apply. It does not matter if no-one else is near you or if you are with members of your household bubble.
Readers not wearing a mask will be asked to leave the Library immediately for a period of 24 hours.
The number of seats has been reduced due to social distancing, do not move the taped chairs for any reason. If chairs are moved study spaces may be withdrawn.
In addition, in order to maximise the number of people who can use the Library we will also be operating our normal Trinity Term rules.
Please do not leave belongings on library desks, anything left unattended for more than an hour may be cleared to allow other students to use the space. Additionally items left overnight will be cleared every morning after 10am.
If you come into the Library and cannot find a seat please ask the Librarian on duty at the enquiry desk and they can help you find a space.
Additional Study Spaces
In the Library – We have set up four temporary desks in unused spaces in the main body of the Library, this has increased the number spaces to 65 which is nearly 75% of our normal capacity.
Old Library – From Monday 19 April the Old Library will be open from 10am to 5pm Monday to Friday as a study space with the following rules:
The Old Library will be open as a study space with 7 seats around the main table and a further two seats with restricted space from 10am-5pm on weekdays in weeks 0-9.
A member of Library staff will be present at all times as an invigilator.
If the Old Library is required for other use or if library staff are unavailable, the space will be closed to students or hours reduced. All closures will be advertised with as much notice as possible.
All Covid restrictions in place in the main Library will be in operation in the Old Library:
Masks must be worn at all times unless exemptions apply. Students not wearing masks will be asked to leave.
Social distancing must be maintained at all times, even within household bubbles.
Hands must be sanitised before entering the Old Library
All normal Library rules will also be in operation in the Old Library especially working with a minimum of noise
No food or drink will be permitted in the Old Library, students breaking this rule will be asked to leave and may have their privileges to use the Old Library study space removed.
No items may be left unattended in the Old Library for more than 20 minutes. Items left unattended may be removed to the main Library porch.
Students must not touch items from the historic collections in the Old Library without permission from the Librarian on duty.
Students must not use the gallery without permission from the Librarian on duty
Admission will be on a 'first come, first served' basis, reservations will not be possible.
The Library will be closed and locked promptly at 5pm. Students will be asked to gather belongings and finish work from 4:50pm.
Use of the Old Library as a study space will be reviewed in Week 3.
Current Book Loans
All existing book loans have been automatically renewed until Monday 14 June (Monday of 8th week) and all Library fines suspended. If you do receive any overdue notices please get in touch at library@seh.ox.ac.uk and we will sort out any issues.
If you are in Oxford and you have Library books in your possession you no longer need, please do return them before the end of term if possible so they are available to other students.
Library Services for those who have not yet returned to Oxford
Remote Services: We are still sending out books from the Library and ordering new items to be sent to those studying at home. Please just email us at Library@seh.ox.ac.uk with your requests.
We are also very happy to scan 1-2 chapters from books in the collection and email them to you and to try and help locate any electronic resources you need.
Book Requests and Scanning
We will post books from the existing collection to you at home and also order new books to be delivered to you. Books can be requested and posted to UK addresses and to Non-UK addresses if possible. We are happy to order additional copies of books we already own.
We can also scan 1 chapter or article or 5% of the contents of a book in the Library and email it to you.
Please just contact us at library@seh.ox.ac.uk or call 01865 279062 and provide as much detail as possible about the resources you require. The more time we have, the more chance we have of getting things to you in good time, but if you need something urgently let us know and we will do all we can.
Virtual Library
Throughout term we will also be running online zoom study sessions in a 'Virtual Library' where you can join in and work alongside everyone else studying as hard as you.
Library services for those in Oxford
The Library will be open 24/7 as normal. 24-hour opening will be dependent on all Library rules being observed and may be withdrawn if necessary. We are still not running a booking system; anyone can enter the Library using their fob. Covid rules remain in force and we will ask you to maintain social distancing.
Please sanitise your hands at the cleaning point in the porch on entering and leaving the Library. Please clean your desk before and after use, using the materials provided.
Face coverings must be worn at all times in the Library, unless Government exemptions apply. It does not matter if no-one else is near you or if you are with members of your household bubble
The number of seats has been reduced due to social distancing, do not move the taped chairs for any reason. If chairs are moved study spaces may be withdrawn.
We will be using the exam season rules in the Library and any desks left unattended for a long period time may be cleared. Please do not leave any belongings in the Library.
All of the shelves are open for browsing however please be considerate of other people and maintain social distancing at all times.
All existing Library rules remain in force, especially those forbidding the use of the Library by non-SEH students. Violations of this rule will result in the withdrawal of 24 hour opening.
Click and Collect
If you are in Oxford but are unable or don't want to use the Library, we will continue running the 'click and collect' service. Books may be requested via SOLO or by email to library@seh.ox.ac.uk. They will be checked out to readers and delivered to the Lodge at 10am, 12pm and 5pm on weekdays. If you are in isolation, we can deliver books to you in both College and private accommodation.
Bodleian Resources
Details of current Bodleian and Faculty Library openings and services can be found on the Bodleian's Library updates webpage.
Even if you cannot access the physical Bodleian, all of the many e-resources it provides are still available. See the Bodleian Online resources webpage.
The Bod LibGuide for ebooks has details of new resources as they become available as well really helpful advice for accessing them and getting the best use out of the text. There also LibGuides available for all the other e-resources.
New resources are being added all the time so it's worth re-checking if something you need has not previously been available (or ask us and we'll have a look!)
Solo
Use SOLO to search physical and electronic items available across the University's libraries, including over a billion records for articles and other e-resources, both open access and restricted to members of the University of Oxford.
E-Books
Access over 1.4 million e-books via SOLO. Filter results by Online Resources to find e-books that can be accessed offsite – look for the green Online access icon. Some e-books are not restricted to card holders. Information on additional materials made available are being added all the time tohttps://libguides.bodleian.ox.ac.uk/e-books/covid-19
E-Journals
Access over 118,000 e-journal titles via SOLO. Filter results by Online Resources to show resources that can be accessed offsite – look for the green Online access icon. Also now available is BrowZine: Streamlined access to online journals either directly from SOLO, via the BrowZine app or website or Chrome extension
Oxford Reading Lists Online
Explore reading lists for a selection of courses across all divisions on ORLO, with access to scanned book chapters where available.
Databases
Access over 1,300 databases across a broad range of subject areas. Visit Databases A-Z or search SOLO.
If you have any questions at all, do get in touch.
Opening hours
The Library is open to St Edmund Hall students 24 hours, seven days a week.
Staff are available Monday to Friday between 8:30am and 5pm.
We are currently closed to all visitors.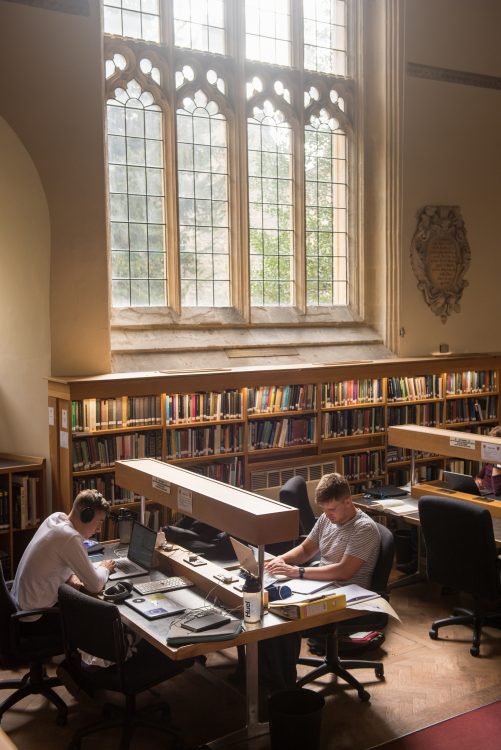 Our job as librarians is to do our best to make sure you can access material. If, for whatever reason, you find using the library difficult, permanently or temporarily, big issue or small, 'official' or not, we are here to help.
These are some of the things we do currently:
Book-delivery to pidges and rooms. Email the library: library@seh.ox.ac.uk.
Ask or email if you need help finding, reaching, or carrying books.
Librarians will always be willing to sit down with you and your reading list to help you figure out how to find each item.
We can set things up around you if none of the above seems appropriate. To discuss anything of this nature, please contact our Assistant Librarian, Sophie Quantrell: sophie.quantrell@seh.ox.ac.uk.
Equipment
Library equipment is for all students to use. We currently have:
| Equipment | Where to find it |
| --- | --- |
| Coloured overlays, magnifying sheets, wrist rests | In the tiny drawer on the end of the card catalogue |
| Raised laptop/ work stands | Please ask staff the first time. Otherwise, behind the library desk in the labelled flap cupboard. |
| Book stands | Around the library, card catalogue, chancel |
| Snake weights to hold pages open | Ask librarians |
| Health and Well-being book section | Turn left down the D-B aisle as you come into the library. Small bookcase straight ahead. |
If there is any other equipment that you would find useful for any reason, please do let us know.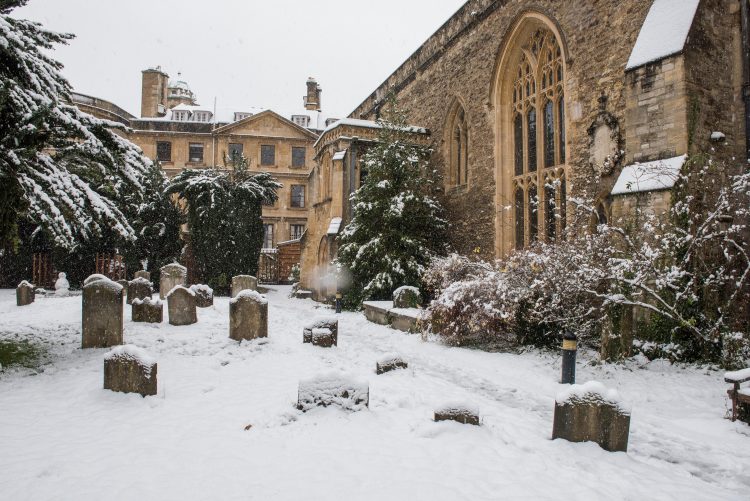 During the current lockdown, St Edmund Hall students cannot bring a guest to any college owned site. This means that no visitors are permitted.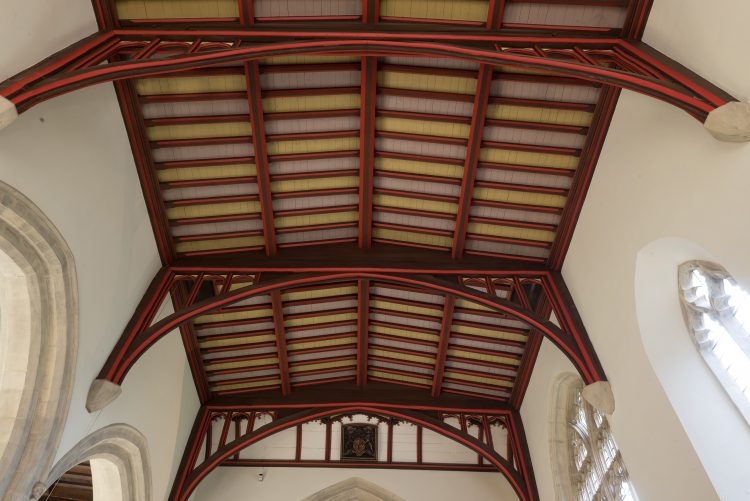 If you are an Aularian, College visits are currently not possible. When restrictions have eased, visits can be arranged by appointment only, within office hours, and should be arranged with the Development & Alumni Relations Office by emailing aularianconnect@seh.ox.ac.uk. We will endeavour to accommodate requests but this may not always be possible. The Lodge will be unable to grant access to the college for those who do not have a pre-arranged appointment. Unfortunately we are currently unable to accommodate any visits to the bar or offer any overnight accommodation. Thank you for your understanding.
Donations to the Aularian Collection
The College is particularly proud of its collection of publications by Old Members and we are always keen to receive new books. Our collection policy for the Aularian Bookshelf is flexible but since space is at a premium the emphasis is on books authored and edited by Aularians. We cannot give space to journal articles, leaflets, or other similar booklets not directly related to St Edmund Hall or to other non-monographic items more suitable for donation to the College Archive than the Library. We are not able to accommodate duplicates either.
Notwithstanding these restrictions, with the Aularian Room directly above the narthex we are in a really good position to display the scholarly and literary output of alumni in an appropriate manner. We are very grateful for the support and donations the Library receives from Aularians, and the fond memories it continues to inspire.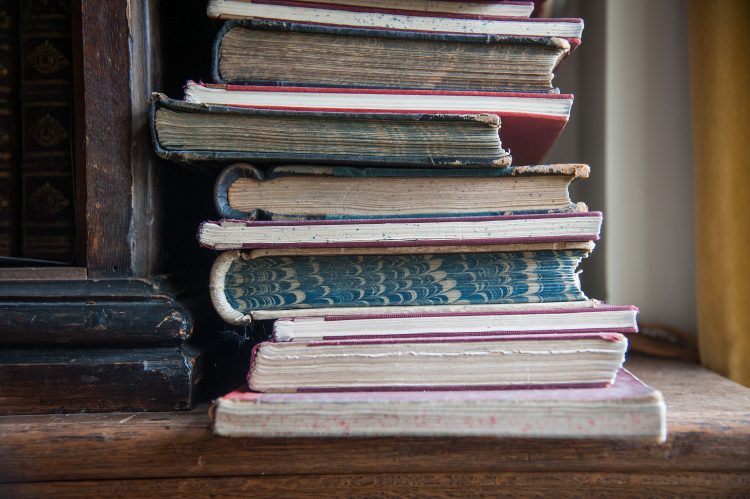 The Hall Library was founded on the basis of donations. Our first collection of books was begun under the auspices of Dr Thomas Tullie (Principal 1658-1676), who initiated a system by which members at the end of their studies would make a gift to the Hall in the form of either books or plate. Gifts of volumes have formed an essential part of our accessions, adding to our academic collection and maintaining the College's connections with its Old Members. We are immensely grateful for this continued support and the donations the library receives, large or small.
Our library acquisitions policy is flexible; we can accept a wide range of materials, but the emphasis is on items relevant to undergraduate and/or postgraduate studies. Space is at a premium, which means that we are engaged in a continual process of deaccessioning, as well as making new acquisitions. We cannot give space to duplicates and we only keep the most recent editions of undergraduate textbooks.
Those thinking of giving books to the Library are very welcome to contact the Librarian in advance to discuss any potential donation or bequest. Donors are always welcome to give books on the understanding that the Library may not be able to add all the titles to stock.
Financial donations to support the work of the library, including support for the Old Library to catalogue our collection and for its preservation and conservation are always welcome. If you are interested in giving to the College Library, please contact the Development & Alumni Relations Office on 01865 279055 or email development.office@seh.ox.ac.uk.
Alumni can find further information about donations to the Aularian Collection in the tab above.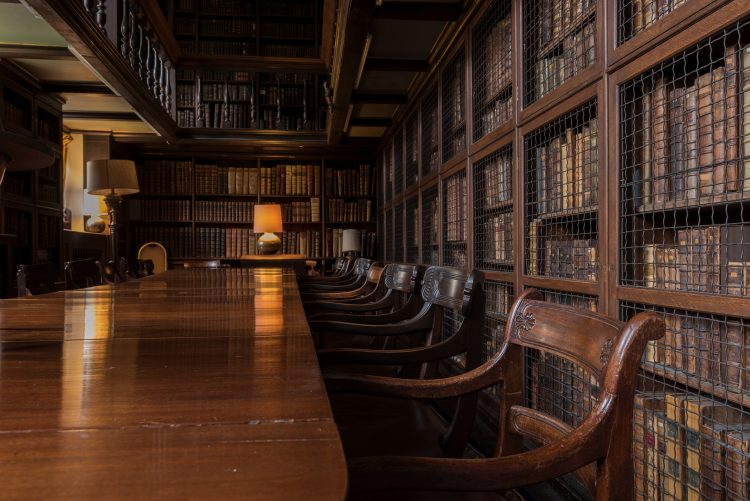 Old Library
The Old Library was completed in 1686 and is reputedly the first Oxford library to have shelves against the walls, and the last to chain its books.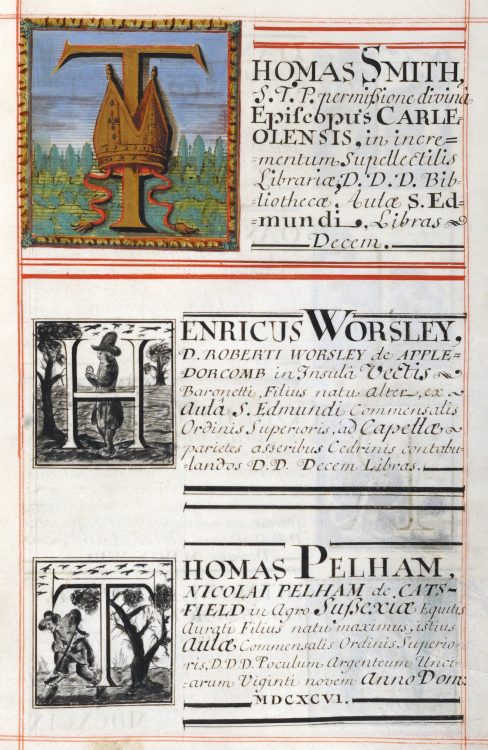 Archive
The St Edmund Hall Archive exists to collect, manage and utilise the recorded heritage of both the administrative and social aspects of the College.