Visit Us
Prospective Undergraduates
If you are thinking about studying here, or trying to choose an Oxford college, we encourage you to come and have a look around St Edmund Hall.
Our next Open Day is on Friday 17 September 2021. Our Virtual Open Day coincides with the main University Virtual Open Day, allowing you to join multiple live talks and Q&As.
Oxford Open Days in 2021 will be taking place remotely on the University Website:
Guided Tours
The College will be open from 9:30am until 4:30pm on each Open Day, and our team of Student Ambassadors will be running tours of Teddy Hall leaving every few minutes throughout the day – no booking is required. Our student team will represent most of the subjects we offer and there will also be members of admissions staff on hand all day to answer questions.
Meet the Tutors
At 1:45pm, there will be the opportunity for prospective students to meet a tutor in their subject of interest. These informal meetings will last up to one hour and will be followed by optional refreshments in our dining hall. There is no need to book in advance.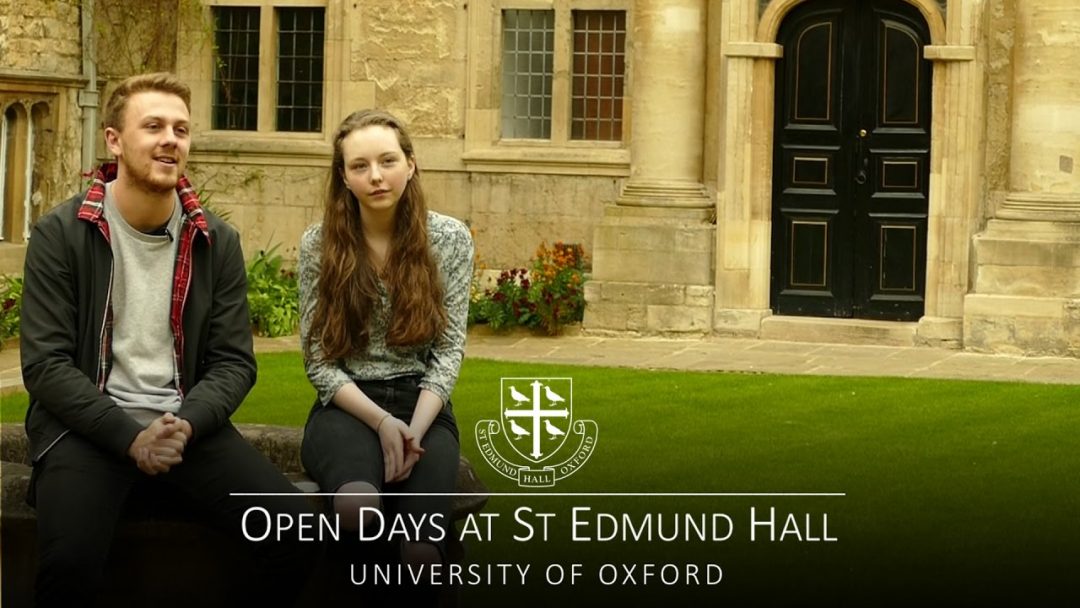 Any Questions?
Please check our courses page for a full list of undergraduate subjects offered at St Edmund Hall. Before you visit, why not have a look at our College Prospectus?
If you have any questions about the Open Days or about studying at St Edmund Hall, please contact our Schools Liaison Officer, Luke Maw, on schools.liaison@seh.ox.ac.uk.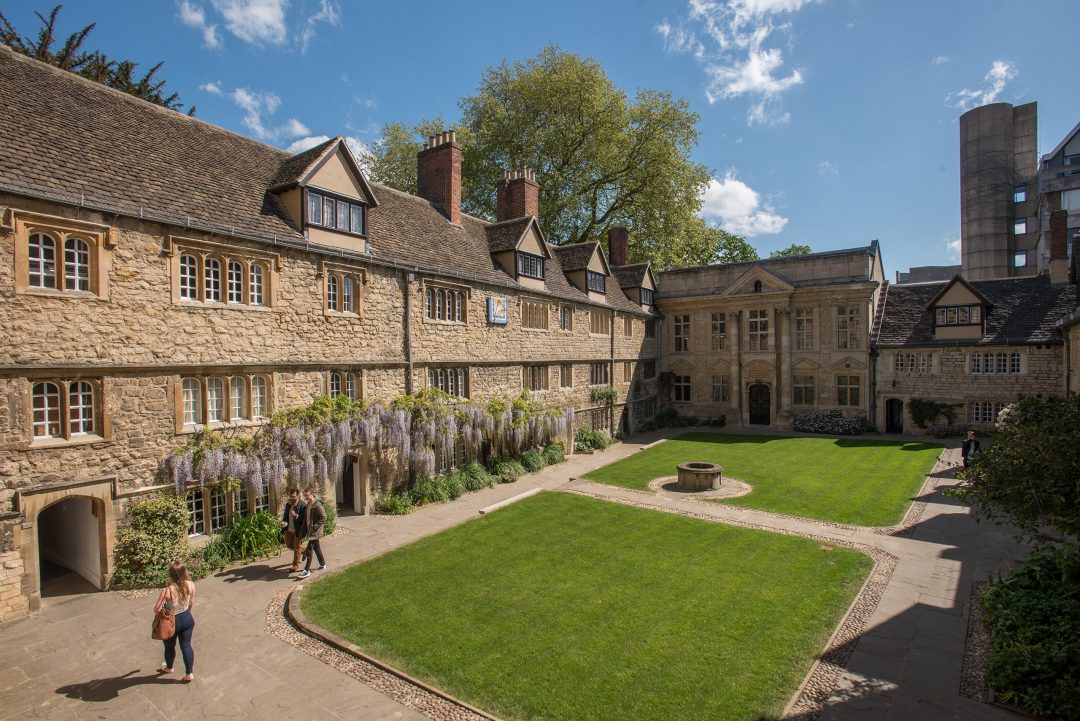 Self-Guided Visits
If you wish to explore St Edmund Hall at your own pace, you are welcome to visit whenever the College is open. There is no need to let us know in advance, but occasionally the College is closed (for example, if we have a large event such as graduation), so we would advise you to call the Porters' Lodge (01865 279000) to confirm the opening hours on the day of your visit. When you arrive, please introduce yourself to the porter in the Lodge (at our entrance on Queen's Lane).
You can collect a Visitors' Guide and a map of the College from the Porters' Lodge.
Tours
If you would like to be shown around the College, please contact our Outreach Team, who may be able to arrange for one of our Student Ambassadors to meet you and act as your guide.
In the meantime, you may wish to look at our virtual 3D tours or our College Prospectus.