Unlock your potential at St Edmund Hall
Putting your academic development, welfare and creativity first
St Edmund Hall Launches 10-Year Strategy
Our aim is to become a greener, more diverse and accessible home for world leading research and teaching.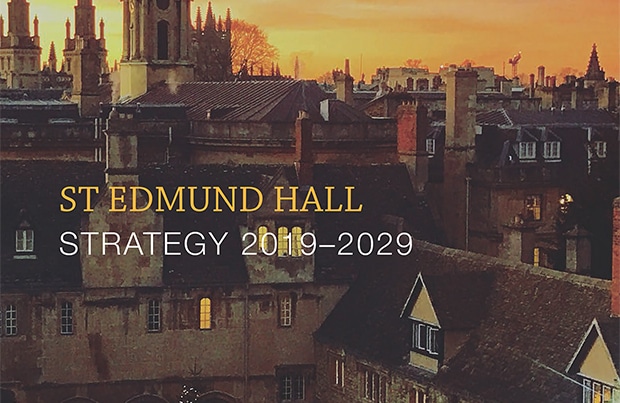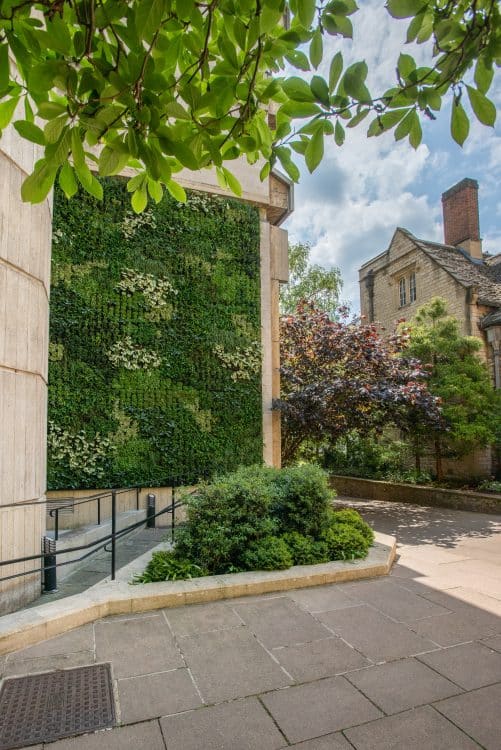 Learn more about the Hall's Living Wall
The Hall is proud to be the first Oxford College to install a Living Wall.
Watch a time-lapse video of the installation and find out more about the benefits of a Living Wall.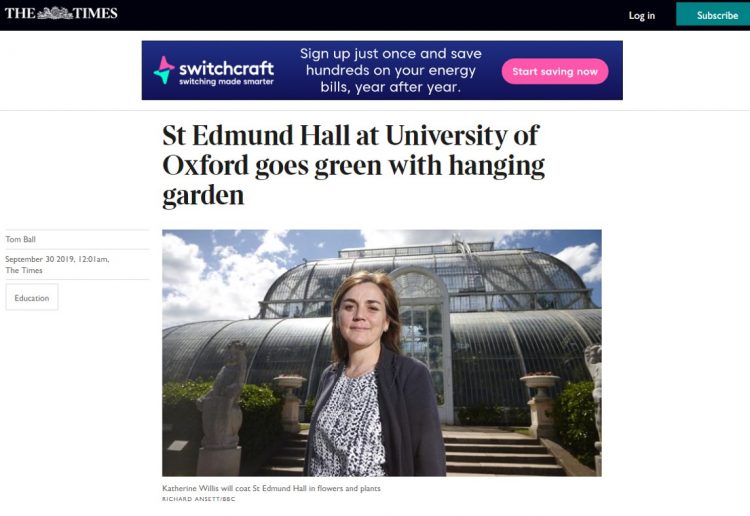 St Edmund Hall on Page 3 of 'The Times'
St Edmund Hall's ambition to become the greenest and most environmentally sustainable college in Oxford has been featured in The Times in the article: 'St Edmund Hall at University of Oxford goes green with hanging garden'.
St Edmund Hall Blog
Read the latest blog posts: Assistant Librarian, Sophie Quantrell, explains how Teddy Hall classifies its books to ensure a rich and comprehensive browsing experience for its students.