Unlock your potential at St Edmund Hall
Putting your academic development, welfare and creativity first
Access Hall Areas – 4 to 5 May
Join us for this exciting new family-friendly event on the first May Bank Holiday weekend when we open the doors of the College and invite you to take part in a wide range of activities – all welcome!
Explore areas of the College usually closed to the public; get hands-on with some interactive science or learn how to use a historic printing press; enjoy music, art, drama and other performances; listen to short accessible research talks; or be inspired by a creative writing workshop.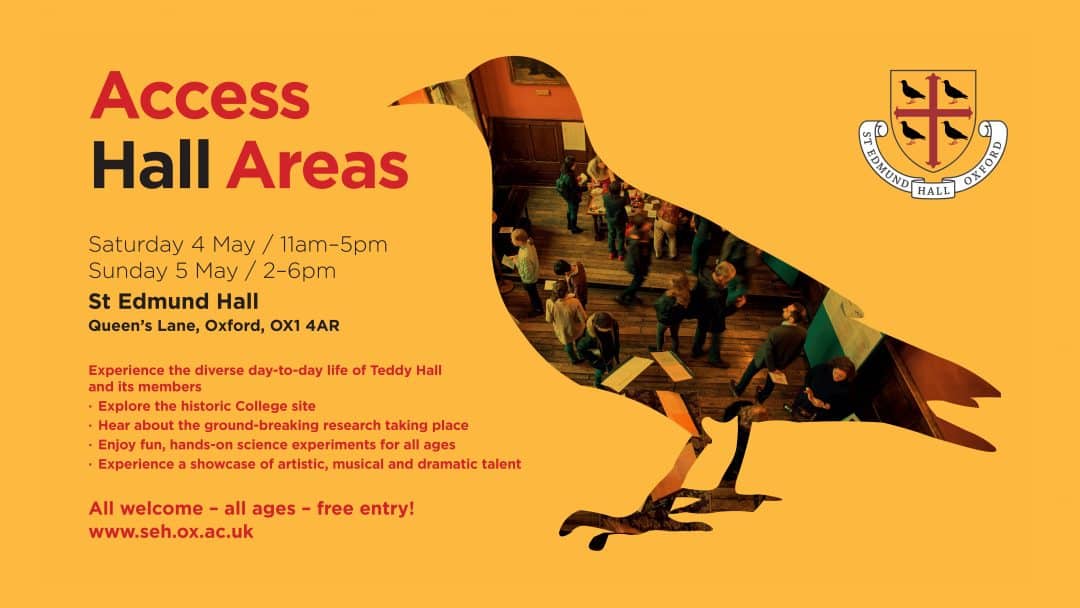 St Edmund Hall Blog
Read the latest blog posts: Professor Jeff Tseng weighs up the significance of the first picture of a black hole captured by the Event Horizon Telescope, which featured heavily in last week's news; while Librarian James Howarth tells us about Eleanor Roosevelt's visit to the Hall sixty years ago, and guides us through some of the interesting American-related items in our library collection.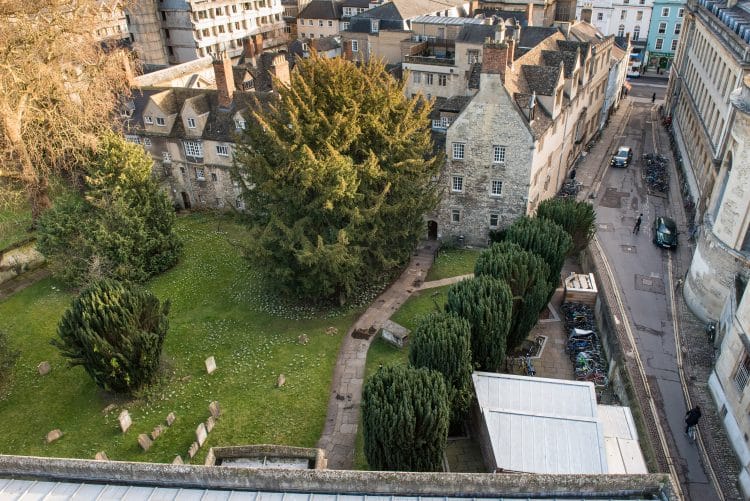 Explore the College with a 3D virtual tour
Take a look around some of St Edmund Hall's historic buildings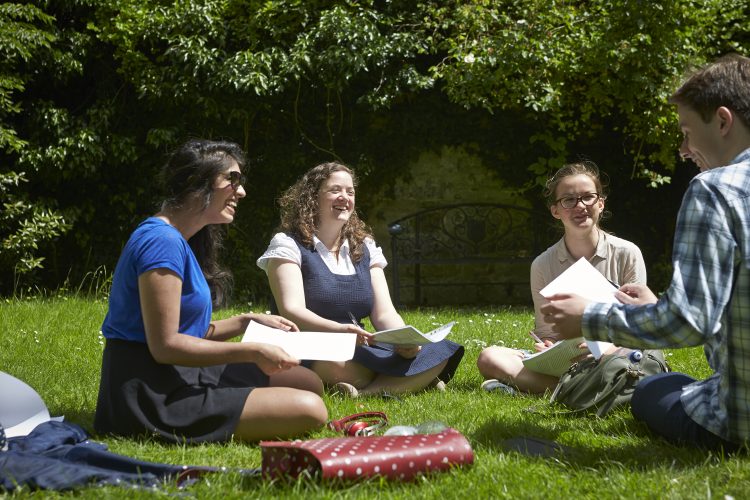 St Edmund Hall Development Summary
Read more about our fundraising priorities in the Development Summary An Illustrious History, A Bright Future… 2019-20