When you ask our students to describe Teddy Hall in one word, 'friendly' is the most common response. Across the whole College community the students, staff, and tutors have worked hard to create a genuinely supportive and relaxed atmosphere throughout the College. Teddy Hall is the sort of place where you can be who you want to be, and be supported, encouraged, and respected for that. We have approximately 400 undergraduate students and some 300 postgraduates from over 60 countries, meaning that we have enough students to support a wide variety of clubs, teams, and societies. Our size also means that everyone is able to find their own niche, whilst still being part of a close knit community where you quickly get to know everyone.
Health & Welfare
We want you to get the most out of your time studying with us, and therefore have extensive welfare networks to look after your mental and physical wellbeing.
We have a Decanal team (pictured right) who you can talk to confidentially about any welfare concern. They are here to be a friendly listening ear and help you get access to the right support.
The Hall also has a dedicated nurse and college counsellor who work alongside a group of trained student peer supporters to provide a range of resources to meet whatever needs you may have.
Your health and welfare support team are also Mental Health First Aiders who you can reach out to if you are experiencing a mental health issue or emotional distress. This interaction could range from having an initial conversation through to supporting the person to get appropriate help. At St Edmund Hall, we are dedicated to helping everyone with their mental and emotional wellbeing as much as your physical health.
Student Common Rooms: the JCR and MCR
All our students are members of the Junior Common Room (JCR) (undergraduates, including undergraduate Visiting Students) or Middle Common Room (MCR) (postgraduates). Both the JCR (student run website, not by the College) and MCR (student run website, not by the College) at Teddy Hall have very active committees who serve as advice points for specific issues and questions and organise events for students.
I have never had a dull day at Teddy Hall. There aren't many occasions where I have laughed as much as I have during the JCR election hustings and that's simply because, at Teddy Hall, no one takes themselves that seriously.
Alex, undergraduate studying Law
Equality and Diversity
We are proud to be an international community that both welcomes and celebrates diversity. St Edmund Hall aims to be a place where each and every student feels confident and is respected, as this enhances the social and academic experience of everyone here. We recognise that there is always more to be done to improve diversity across the whole University, and we are continuing to work hard to ensure that everyone feels that this college is their home and can thrive socially and academically. Every year all of our staff receive Equality and Diversity training from the highly regarded Peninsula Group.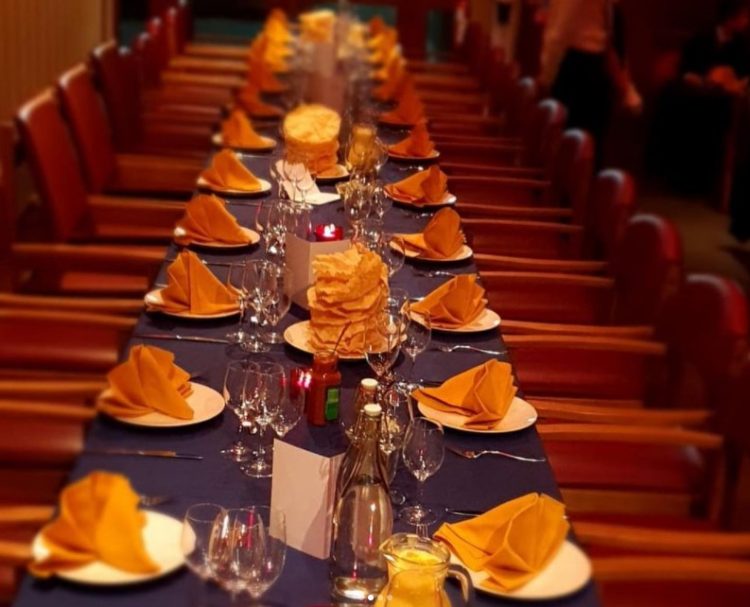 Celebration Events
We organise regular events, such as our International Formal and a new 'In Conversation' series which seeks to explore questions around diversity and inclusivity. The Hall celebrates Black History Month, LGBTQ+ History Month, International Women's Day, Chinese New Year and Burns Night to name a few with a mix of online and in-person activities.
We host themed Formal Hall nights around the various holidays throughout the year such as Diwali and Thanksgiving making it more like a home away from home for our students. The College, staff, and students work in partnership to make these events and initiatives successful, and many students are actively involved as JCR and MCR officers or as Student Ambassadors on our Access and Outreach Programme.
BAME Community
The Teddy Hall BAME (Black, Asian and minority ethnic) Officer is a point of contact for all BAME students and represents BAME interests in conversation with the College. When you join the Hall, you can sign up to the JCR's BAME Buddy system which matches incoming freshers to current students to help support you during your time here. The Hall also has a BAME Society which organises regular socials and Equality and Diversity week in Michaelmas Term. Teddy Hall has a tight-knit, close BAME community which helps you to foster friendships across all years.
There is also a wider support network for BAME students at Oxford.
Support networks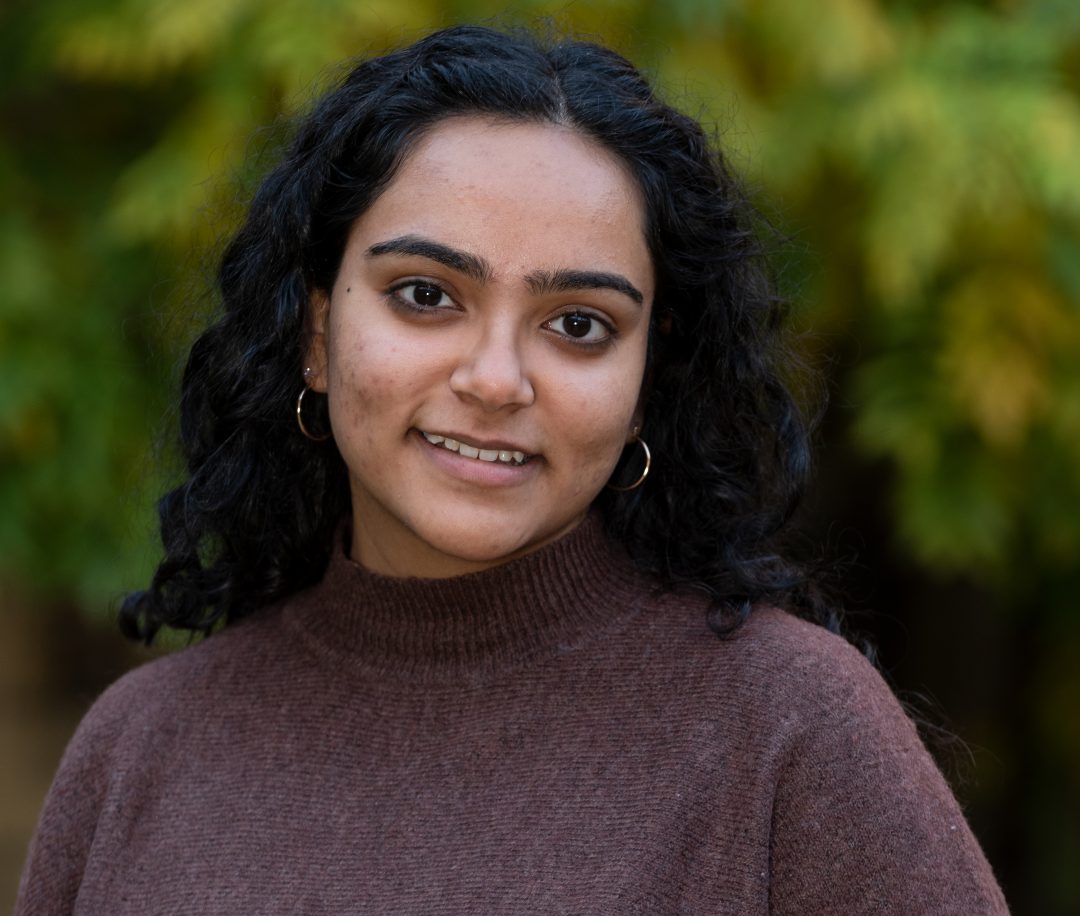 "I thought the transition to Oxford would be difficult as a woman of colour, but Teddy is a diverse community, and committed to improving inclusion across the Hall. There is a Facebook page that you can join before you start University, giving you lots of information about what Oxford is like, as well as a space to ask any questions. We are a located a fifteen-minute walk away from Cowley Road, where you will be able to find lots of ethnic food shops and restaurants. However, in your first year, you will be catered for – if you have any dietary requirements, the servery will accommodate them. Also, if you require an ensuite for religious purposes, you can get in contact with College prior to arriving. Teddy Hall is a friendly college and you will have a strong support network here!"
Jeevi, undergraduate studying Law, JCR BAME Officer
Women of the Hall
Our Women of the Hall exhibition was designed to reflect on the incredible community of current students, fellows and staff who identify as women. Whilst everyone we spoke to identified a uniquely supportive and vibrant community between women of the Hall, we also wanted to highlight the fantastic variety within that community.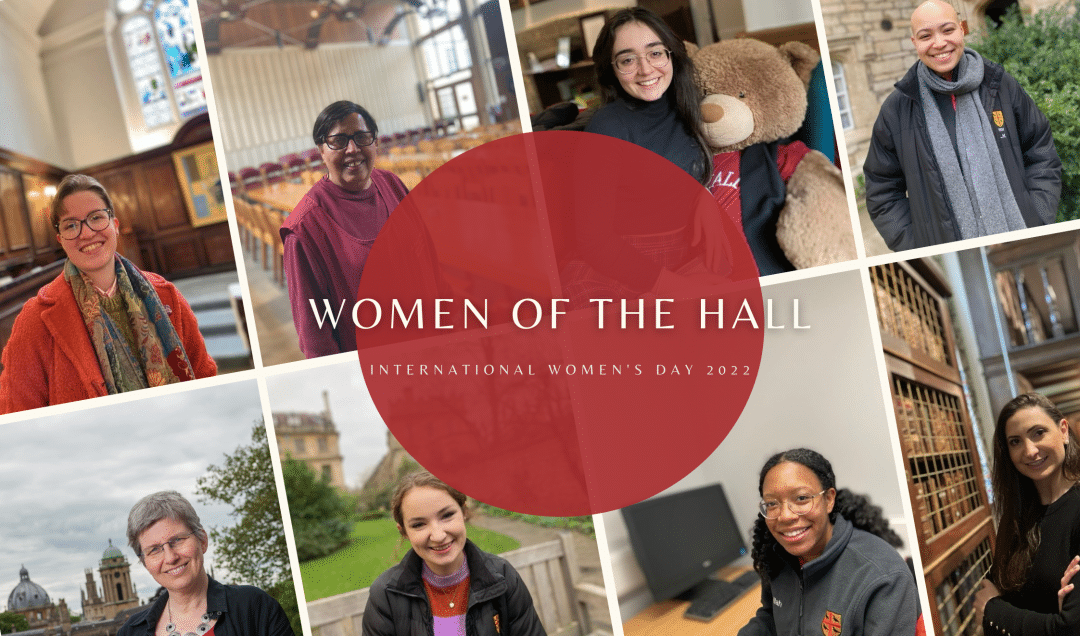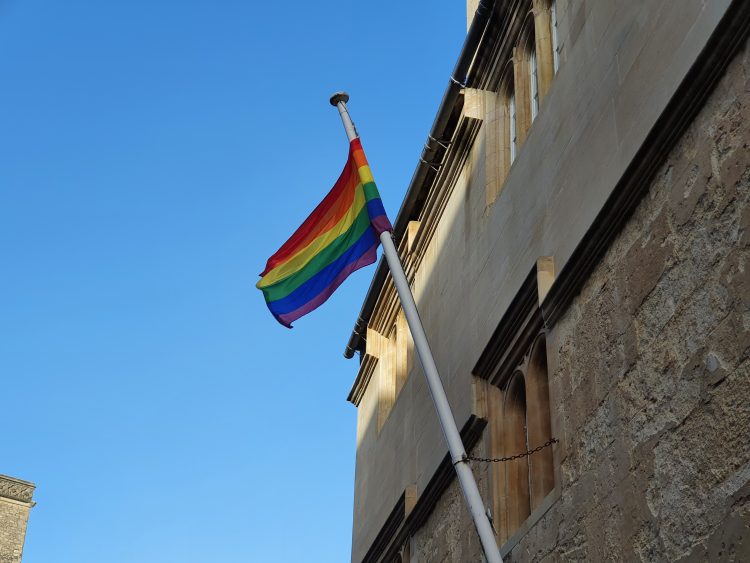 LGBTQ+ Community
The Hall's LGBTQ+ community is supported by a dedicated JCR GSD (Gender and Sexual Diversity) Officer and an MCR LGBTQ+ Rep who are points of contact for all students. You can also join the Hall's LGBTQ Facebook group to stay up to date with college and university events.
Teddy Hall recognises that everyone should be treated with courtesy in daily interactions, including how they are directly addressed and how they are spoken of. This means that any students who express a preference on language or pronouns will have their preference respected.
Disability
St Edmund Hall is committed to providing equality of opportunity for people with disabilities. The College is striving to improve the experience of students with disabilities, including recent projects to improve physical access to its buildings. Our tutors and librarians have extensive experience of supporting students with learning difficulties through targeted reading lists and library search support amongst other mechanisms. Students are encouraged to contact the University's Disability Advisory Service for specialist information and support. They have expertise in developing specific support plans and can also connect students with the particular software, equipment, and exam arrangements they need to support them here. The JCR and MCR have Disabilities Officers who are also a point of contact for all students with a disability for any help or support.
Offer-holders are encouraged to contact us as soon as possible regarding any disabilities that may affect their academic study or life at College, so that any necessary provision can be put in place. Our Disability Lead is Charlotte Sweeney, our Domestic Bursar (domestic.bursar@seh.ox.ac.uk).
Alumni Community
The Hall has thousands of alumni across the globe who have achieved in a wonderful range of fields, from journalism, to engineering, to music. We maintain close connections with our alumni for the benefit of past, present, and future students. When arriving at Oxford it is easy to feel daunted, or overwhelmed, but knowing something of those who have gone before you can be an inspiring comfort. Our connections to our alumni community enable us to run numerous careers panels, talks, the Bridge to Business programme with expert input each year and the private online network Aularian Connect. Students are encouraged to take advantage of the wealth of alumni experience in the community.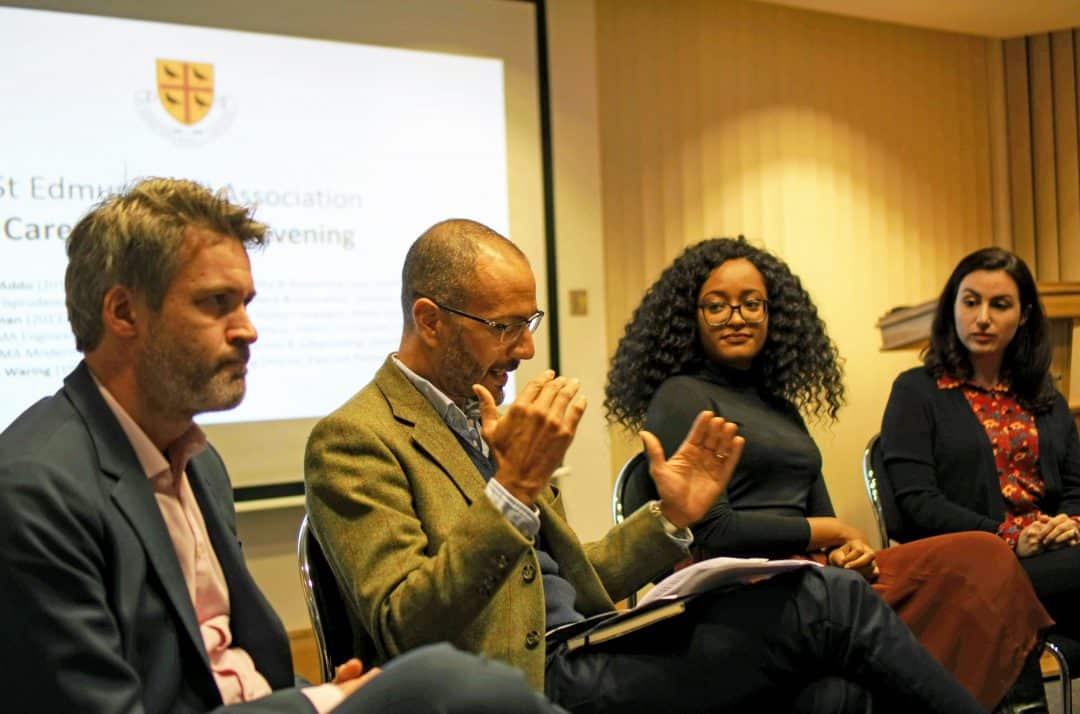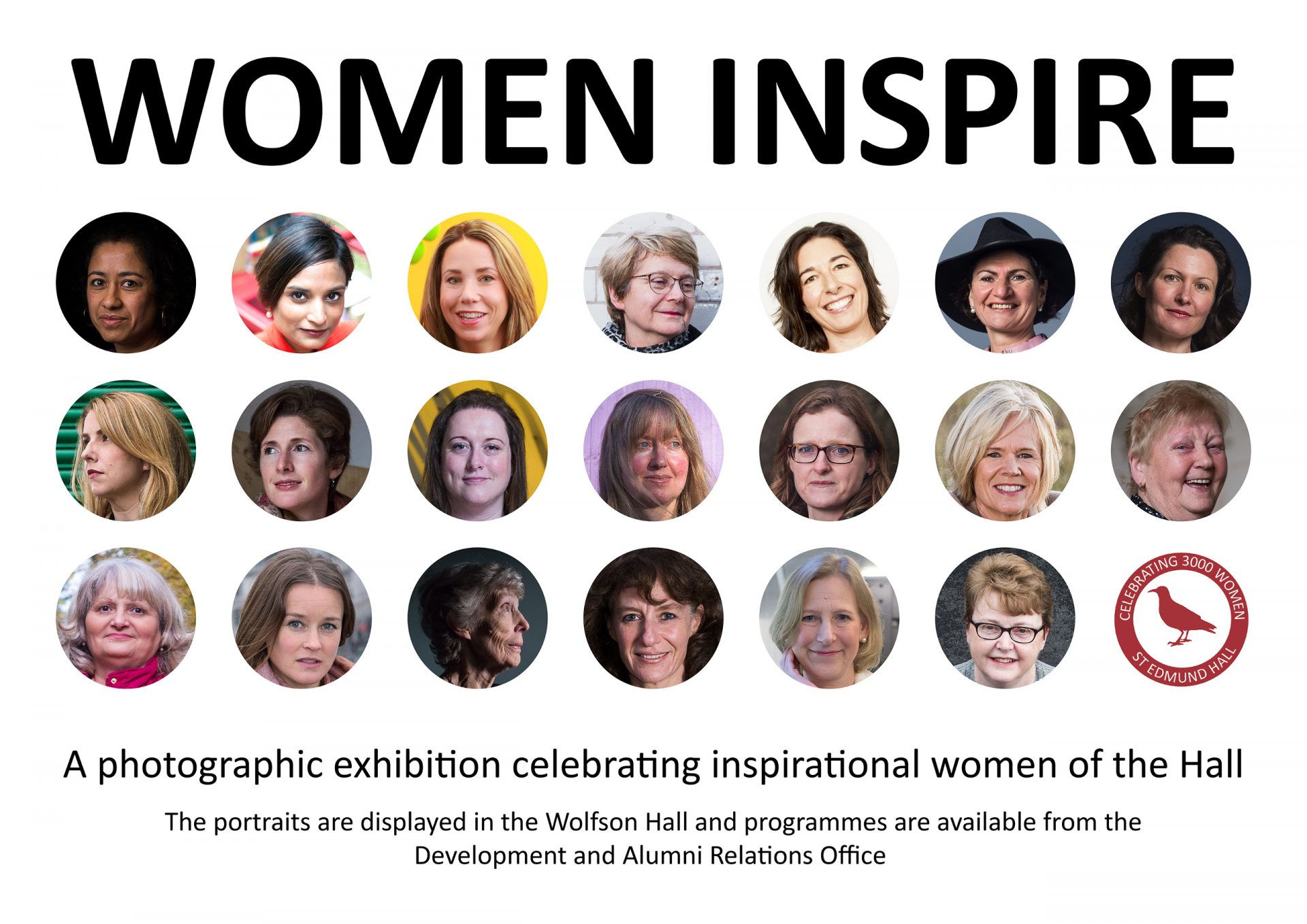 3000 Women
In 2015, we celebrated the landmark of the 3000th female student to join the College with a special exhibition to showcase the achievements of some of Teddy Hall's women over the years.