When you ask students to describe Teddy Hall in one word, 'friendly' is the most common response! There is a supportive and relaxed atmosphere throughout the College. As well as a dedicated welfare team, and medical professionals, you'll also have access to a lot of student-led support, to help maintain your health and general well-being.
Student Common Rooms: the JCR and MCR
All our students are members of the Junior Common Room (undergraduates, including undergraduate Visiting Students) or Middle Common Room (postgraduates). Both the JCR and MCR at Teddy Hall have very active committees who organise regular socials, including Freshers' welcome events. They represent their members by having a say in the running of the College, and organise trained peer supporters and other welfare initiatives.
Find out more by visiting their websites:
I have never had a dull day at Teddy Hall. There aren't many occasions where I have laughed as much as I have during the JCR election hustings and that's simply because, at Teddy Hall, no one takes themselves that seriously.
Alex, undergraduate studying Law
Equality and Diversity
We recognise that there is always more to be done to improve diversity across the whole University, but we want all applicants to feel that they would be welcome at our College, which is an inclusive, liberal and tolerant place. The diversity of our students and staff enhances the academic and social experience for everyone.
The JCR and MCR work together to run an annual Equalities and Diversity Week, with workshops, talks, film screenings, discussions and an international food fair. Students are also encouraged to get involved with our outreach work, by volunteering as a student ambassador, coordinated by our Schools Liaison Officer.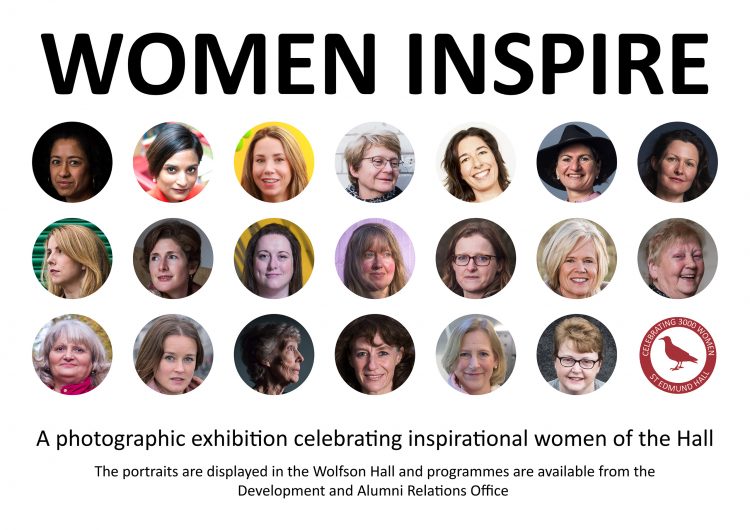 3000 Women
In 2015, we celebrated the landmark of the 3000th female student to join the College with a special exhibition to showcase the achievements of some of Teddy Hall's women over the years.
Disability
St Edmund Hall is committed to providing equality of opportunity for people with disabilities. The College makes continual improvements to the experience of students with disabilities, including recent projects to improve physical access to its buildings.
Offer-holders are encouraged to contact us as soon as possible regarding any disabilities that may affect their academic study or life at College, so that any necessary provision can be put in place. Our Disability Lead is the Domestic Bursar (domestic.bursar@seh.ox.ac.uk).
Students are also encouraged to contact the University's Disability Advisory Service for specialist information and support.