St Edmund Hall is proud to be the first Oxford College to install a Living Wall.
The wall, which measures 39m2, includes over a dozen plant varieties: ferns, grasses, hostas are coupled with flowering evergreen perennials to give year-round interest and colour.
Evidence suggests that green spaces are beneficial for our health and well-being. The rear section of the Hall, where most students are accommodated, currently has no green space. We're looking at how our concrete areas can be transformed into a dynamic environment that inspires students. We also know that environmental sustainability is a key concern for students and the Hall wants to minimise its impact on the planet. We already have plans to eliminate single-use plastic and reduce our carbon footprint.
We hope the green wall is just the beginning of our journey to 'green the Hall' both in its physical appearance and in its environmental impact.
The Hall would like to thank the anonymous Aularian, and his family, who have fully funded this installation and its future maintenance costs.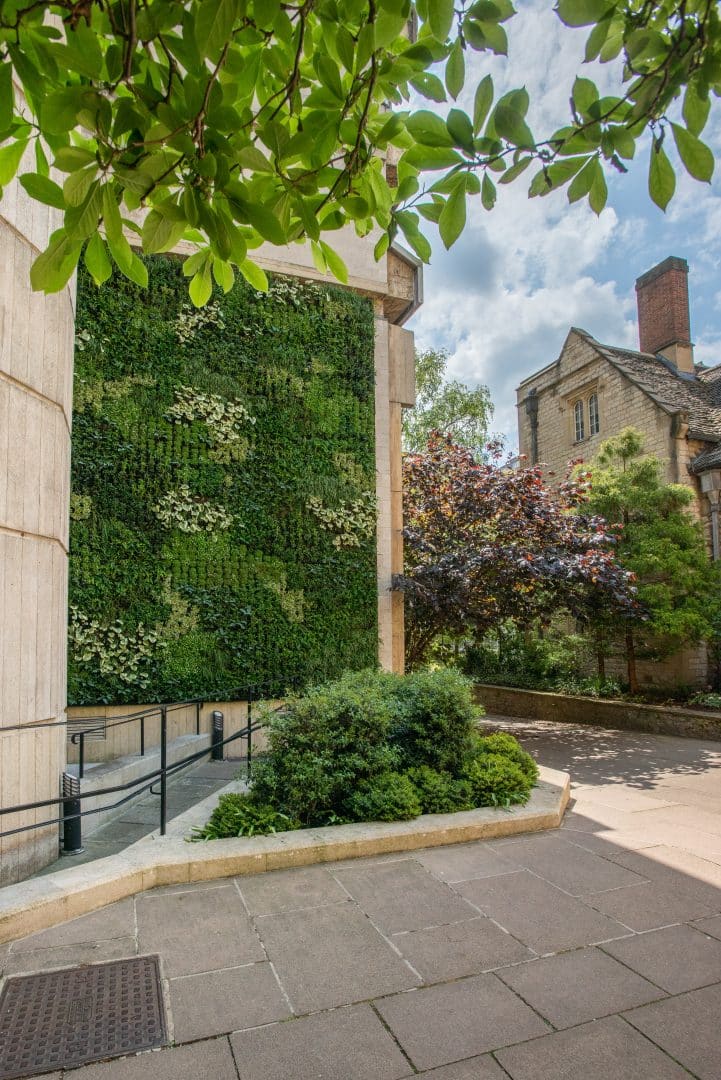 The Benefits
This wall was designed and installed by ANS Global, who explain more about the benefits of Living Walls.
Watch the Installation
Click on the link below to view a short timelapse video of the installation of the Wall