All College members and their guests are welcome to attend Chapel services. The Chapel was built by Stephen Penton in the late 17th century. It is famous for the painting 'Supper at Emmaus' by Ceri Richards that hangs over the altar and is also well known for the stained-glass window on the east side that was constructed and designed by William Morris and Edward-Burne Jones. The organ was built by Wood of Huddersfield in the 1980s.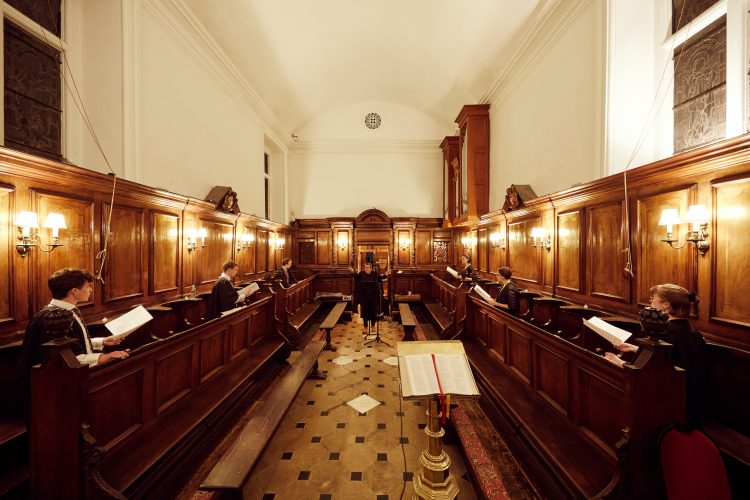 Virtual Chapel Evensong Services – Every Sunday
All Hall members are invited to attend St Edmund Hall's Choral Evensong services every Sunday at 6.15pm via Zoom.
If you are a student, Fellow or staff member, you will receive the Zoom joining link via Ted-E-News every Thursday. If you are an alumnus who wishes to attend, please email aularianconnect@seh.ox.ac.uk.
Visit the Hall's event calendar to see the latest Evensong event.
This event takes place every Sunday evening during term time.
Special Services – Trinity Term 2021
Ascension Day
Thursday 13 May – Singing from the tower.
Roman Catholic Mass
Friday 18 June.
Other Chapel Events – Trinity Term 2021
Weekday Evening Prayer
Monday-Thursday | 18:00
Evening Prayer is now exclusively held in the chapel, without a Zoom component. We have room for up to 15 people to attend in person.
Luminaries Reading Group
We are finished for term.
St Edmund Saturdays
Saturdays | 14:30
Dr Edmund Wareham is taking us on a historical tour of the churches and chapels of East Oxford. Meet outside the front gate.
Feast of Corpus Christi
Thursday 3 June | 18:00
We will have a sung Eucharist in chapel, in celebration of the gift of Holy Communion. If you have not been able to receive Communion during the pandemic, now would be an opportunity to do so. The choir will sing William Byrd's Ave Verum Corpus and a setting of the Mass. There is room for up to 10 people to attend in person. Please arrive a few minutes early, in order to allow time for seating to be arranged.
College Cycle of Prayer
Each week, prayers are offered in Chapel for different groups within college. In Week 6, we're praying for students in the William Miller Building, and for staff in the College Office and Governance and Projects.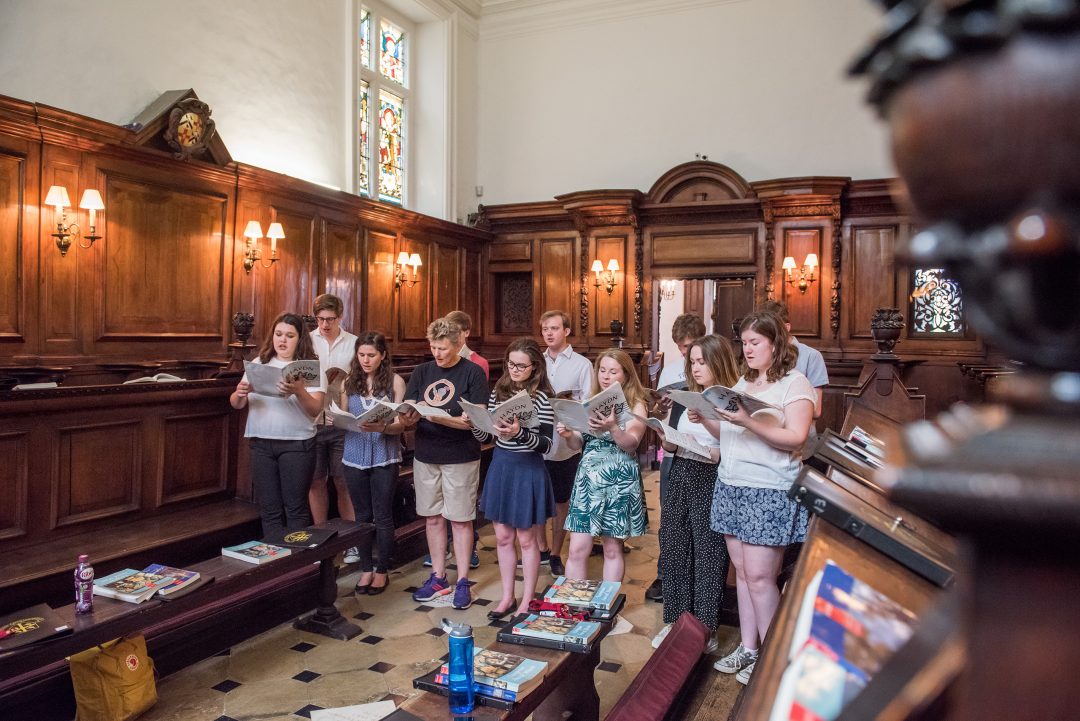 Exploring Faith
University is a great time to explore the big questions of meaning and purpose in life. Please email the Chaplain to arrange a meeting. Further information is available on faith societies and belief groups in Oxford.
Serving in the Community
Would you like to give a little time each month to a community project that makes a difference to people's lives in Oxford – visiting a children's hospice, giving individual reading support in a local primary school, helping at a night shelter for the homeless? Please contact the Chaplain, as the Hall has some particular projects in mind.
Prayer and Reflection in the Chapel
All students are welcome to use the Chapel for prayer or quiet reflection (provided there are no prior bookings). Please ask at the Porters' Lodge for a key.
Christian Student Societies
St Edmund Hall and Magdalen College share Christian Union representatives: Jonathan Akande (jonathan.akande@magd.ox.ac.uk) and Elizabeth Fair (elizabeth.fair@magd.ox.ac.uk).
Find out more about the Oxford University Catholic Chaplaincy on their website.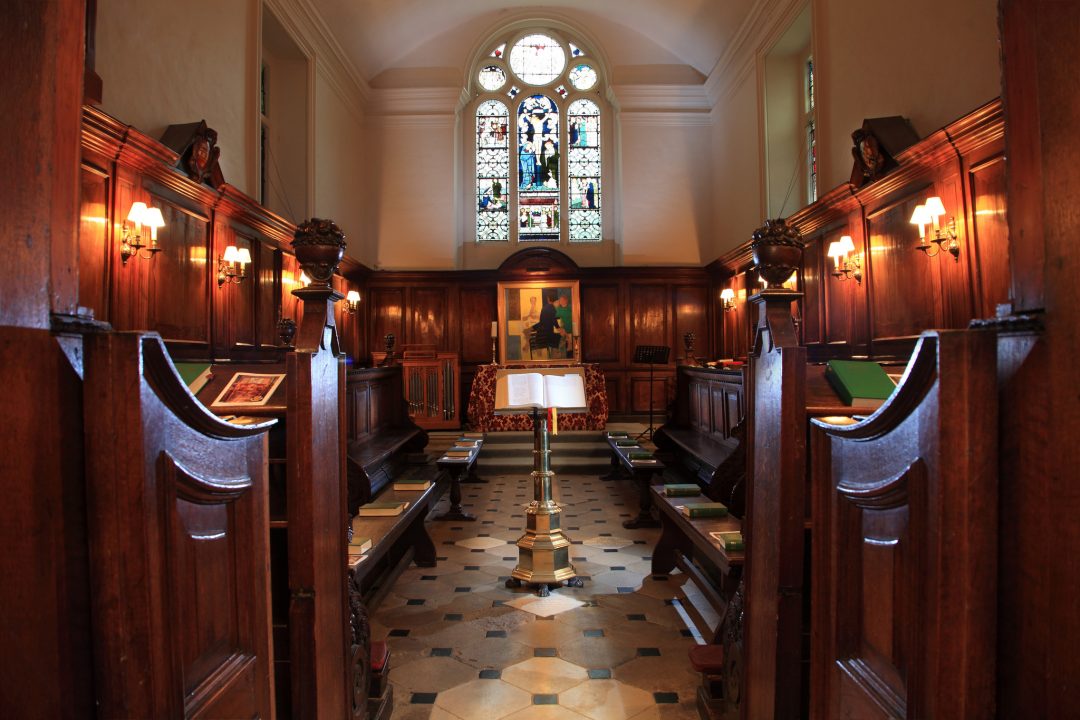 Virtual Tour of the Chapel
As Teddy Hall is currently closed to visitors, take a look at our Chapel online.
The Crypt
The Crypt beneath the Chancel of St Peter-in-the-East dates from the early 12th century. It is currently out-of-bounds to the public and to groups, but individual College members may visit with permission from the Chaplain or at the discretion of the duty Porter.