Support for Musicians
As well as offering several choral and organ scholarships each year, the College makes annual Instrumental Awards. There are also several other sources of financial support for musicians:
Masterclass Fund
Unique to Teddy Hall, all our current students can apply each term for a Masterclass Award of up to £1000 per person each academic year. The Fund is aimed at individuals who have already reached a high level of achievement in an extra-curricular activity and are now seeking funding for additional coaching to develop and hone their skills. Many of our talented musicians benefit from this support, which is also open to students with interests in other areas such as writing, drama, art and sport.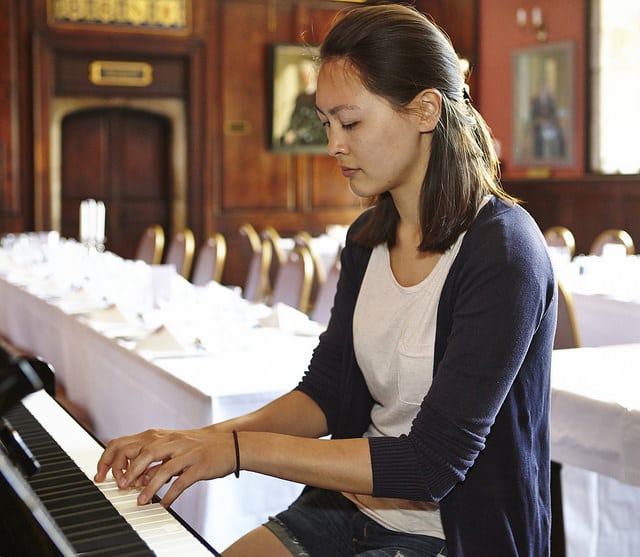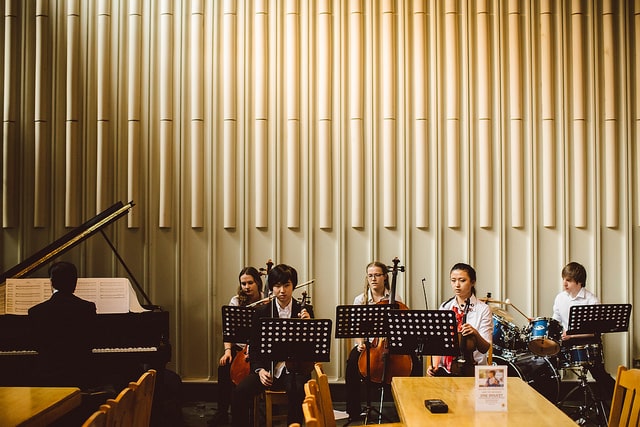 Amalgamated Clubs Fund
The College also provides funding to groups, clubs and societies – to cover the purchase of equipment or to meet other expenses – through the Amalgamated Clubs Fund. Students can apply at any point to the Treasurer.
JCR Support
The Junior Common Room (the undergraduate student body) usually has two Arts & Culture Reps on its Committee. Their role includes helping to publicise musical events going on across Oxford, and organising events within College such as open mic nights and the popular annual Teddy Hall's Got Talent contest.
The JCR will sometimes also be able to provide financial support for music-related events or activities.