Oxford Medieval Mystery Plays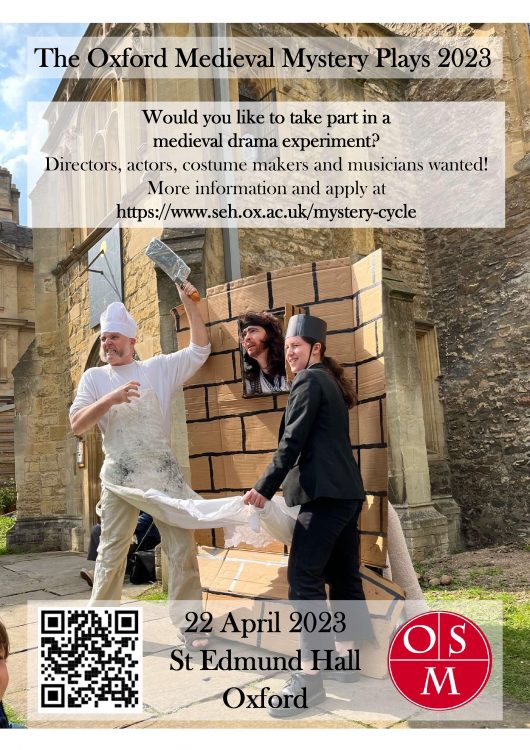 Oxford Medieval Mystery Plays: medieval drama to a modern-day audience
The Medieval Mystery Plays are held annually at St Edmund Hall.
These plays were a very popular form of drama in the Middle Ages – with different groups performing short plays telling stories from the Bible. To take part in the next performance, email Professor Henrike Lähnemann, Fellow at St Edmund Hall Fellow and Professor of Medieval German Literature and Linguistics, and Professor Lesley Smith, Fellow and Tutor in Politics and Senior Tutor at Harris Manchester College, Co-Directors of the Oxford Medieval Studies Programme at TORCH, under the address medieval@torch.ox.ac.uk.
Next performance: Saturday 22 April 2023
A multilingual medieval experience performed by a variety of groups with links to Oxford Medieval Studies.
At 12 noon, the chapel bell will ring for Creation to commence in the Old Dining Hall. From there the story of mankind will unfold, with the Old Testament being acted out in the Front Quad and the New Testament in the churchyard around St Peter-in-the-East.