Interview with Melissa Guiliano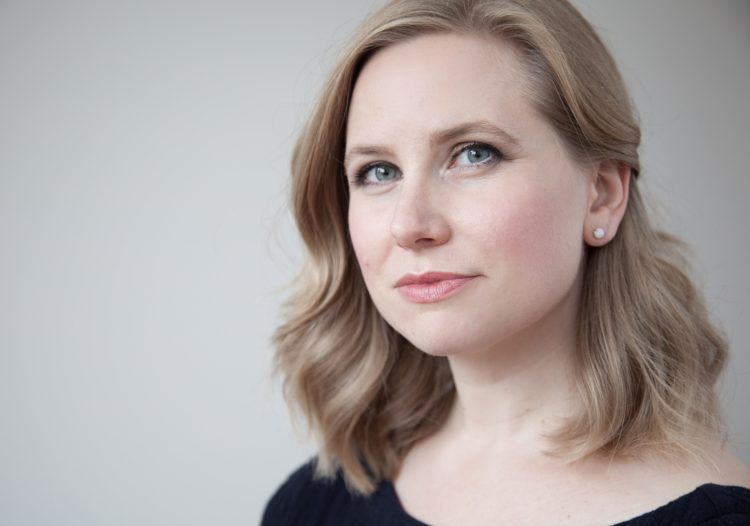 This week's Sunday Live Music Recital is by Guest Artist, Melissa Guiliano, an American soprano trained at the Royal Birmingham Conservatoire, who will perform songs from André Previn, Samuel Barber, and Amy Beach.
When did you start to learn to sing?
Honestly, I can't remember a day in my life when I hadn't been singing. My mother loves to share an embarrassing story about how as a toddler I would belt out 80s pop songs while in the shopping cart! My family are from a very poor working class background, but listening to music and making art was always a part of our lives. We were fortunate to live in a city which always had free live music, theatre, and events for families. And I was incredibly lucky to be at schools with dedicated music, art, and drama teachers, when drastic funding cuts were being made on state schools around the country.
When I was around nine years old, my mom started taking my musical interest seriously. My entire family pitched in to buy me a saxophone, and pay for weekly private lessons. Eventually, I went to university to study Saxophone Performance, but I also started taking voice lessons for the first time, so I could be a better singer in the choir. I was around 20 yrs old when I started taking singing seriously which is often considered 'late', but my teachers were supportive and thought I should shift my focus towards more operatic singing. Before then, I had never heard an opera or an art song recital in person, but I was incredibly attracted by the storytelling, the heightened emotions, and the physical effort required.
What kind of music do you perform?
I always like to keep an open mind towards trying out new things. As an early career freelancer, I have to be flexible for whatever comes up while also remaining true to my voice. For instance, though I'm classically trained I do enjoy singing jazz, folk songs, and musicals, and collaborating on projects with composers. But I also enjoy performing in opera productions, and larger chamber concerts or oratorio.
What is your favourite song to sing?
At home in private, I tend to sing old jazz standards, spirituals, and gospel songs which my grandma use to sing to herself. But as for a favourite, that's so hard! I have moods when I become obsessed with something…like this past spring I couldn't get Rameau off my mind. Then over the summer, that turned into a whole romantic French Song phase with Fauré, Debussy, Ravel and Poulenc. Now, I'm entering an American/English Song phase. Really, it's the poetry which excites me, and the way the composer colors the words with texture or harmony.
You've just moved to Oxford, how are you finding the City?
I first came to Oxford with Zack for a summer course in 2008 while we were still undergrads in the US. It was such a transformative experience that we made the determination to come back…and here we are roughly 12 years later! A lot has changed since then, and it's been interesting for us to observe the city with a different lens.
Specifically, we've been enjoying some great country walks!
What are you most looking forward to about Sunday Live?
After 8 months, I'm really looking forward to having the opportunity to sing live for an audience. Even though it's sad we can't all be in the same space. I'm especially looking forward to sharing a small sample of songs by American Composers which don't appear much in programming in the UK.