Fellowship Lunchtime Lectures: Professor Mark Williams
Event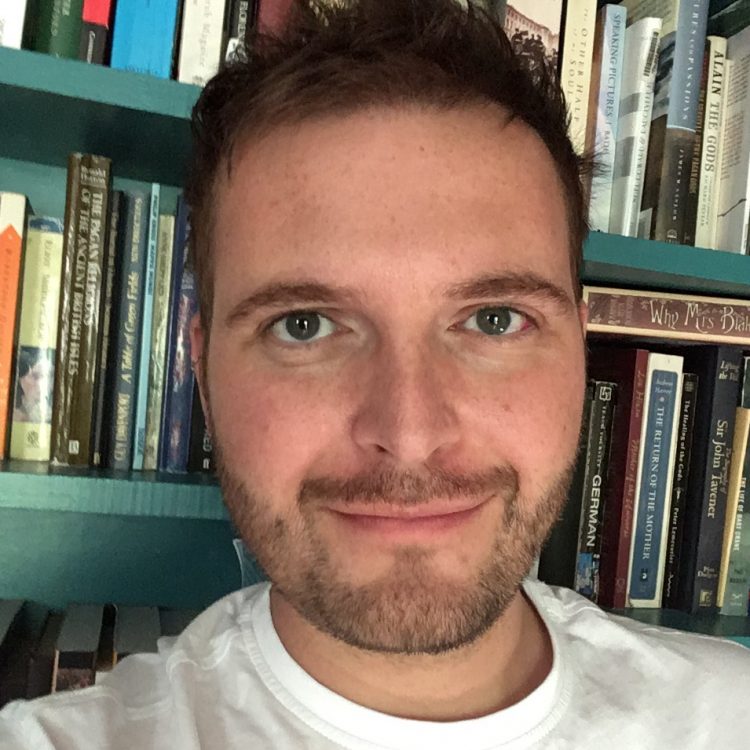 Teddy Hall's online lunchtime lecture series returns for Hilary Term 2021. It aims to highlight the incredible depth and breadth of research across the Teddy Hall Fellowship. Students, alumni, fellows and staff are welcome to register.
Speaker and Topic
Isles of Enigma: A Wonder-Voyage Tale from Medieval Ireland
This talk introduces and explains a deeply strange medieval Irish tale, 'The Voyage of Máel Dúin's Boat', in which a band of mariners visit a series of mysterious and sometimes perverse islands. Together we will encounter giants, monsters, millers, hermits—and one extremely dangerous house-cat.
About the Speaker
Professor Mark Williams is Fellow and Tutor in English Language and Literature at St Edmund Hall.
Mark teaches literature in English across the period 650-1550, which includes the earliest English writing which has survived, that of the Anglo-Saxons, which undergraduates study in their first year. In the second year students move on to later medieval material, including major authors such as Geoffrey Chaucer, the unknown poet of Sir Gawain and the Green Knight, and Sir Thomas Malory. Mark also teaches the Shakespeare paper to the second and third years, as well as half of the first-year introduction to English language and literature.
As a Celtic specialist, Mark is also responsible for teaching the extraordinary and beautiful literatures of medieval Wales and Ireland, which can be studied (in the original languages) by English students as special options in their final year. He also teaches the minor Celtic languages – Cornish, Scottish Gaelic, Breton, and Manx.
Registration
You must register in order to receive the Zoom joining link the day before the lecture.
Please note that this lecture will be recorded and published on St Edmund Hall's digital and print communication platforms where appropriate.
Event Details
Date: 7 May 2021 (Fri)
Time: 13:00 - 14:00
iCal:Export
Location: Zoom (video conferencing)
Contact: Claire Parfitt
Categories