A College Like No Other
30 Jul 2020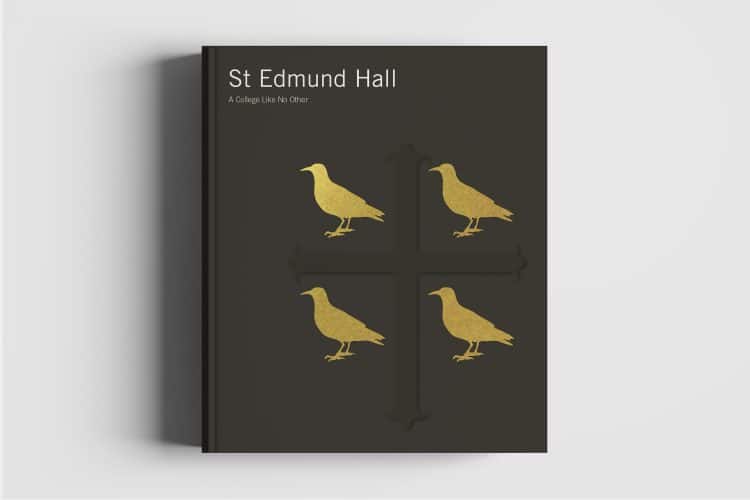 Available to buy from the College is 'St Edmund Hall: A College Like No Other' – the first book to celebrate the Hall's past and present.
This book is a rich overview of Hall life from the intriguing history of a medieval Hall and its transformation into a distinguished college within the University of Oxford. It records the stories of place, people, communities and events. The book is edited by former Principal Professor Keith Gull and is a shared project where the writings of many Hall personalities come together to illustrate the diverse aspects of college life, both academic and social, through all periods of the Hall's existence.
The book is split in to the following chapters:
Origins and Evolution
Twentieth-Century Transitions
Buildings, Gardens & Art
Hall Life
Academic Life
Aularian Recollections
This is the first such celebration of life at the Hall and a treasure for Aularians and friends. We are rightly proud of the Hall's claim to a special, distinctive and distinguished place in Oxford.
This book has been published and is now available. It costs £45, which includes postage to the UK or collection from the Hall or £60 including postage to the rest of the world. To order your copy, please transfer the funds to the bank account below and email Sally Brooks at sally.brooks@seh.ox.ac.uk confirming your postal address.
Bank Transfer Details
Account Number: 08400024
Sort Code: 60 70 03
Account Name: St Edmund Hall
Bank Name: National Westminster Bank
IBAN Number: GB74 NWBK 60 70 03 08400024
SWIFT Number (BIC no.): NWBKGB 2L
SWIFT Number (Europe only): NWBKGB 2L 60 70 03
Reference: Book
Please note that staff are currently working from home and will be posting the books from the Hall once per week.
Some example pages from the book