Blackwell's to display Suicide Prevention Pocket Guidebook by Hall Alumna
9 Sep 2021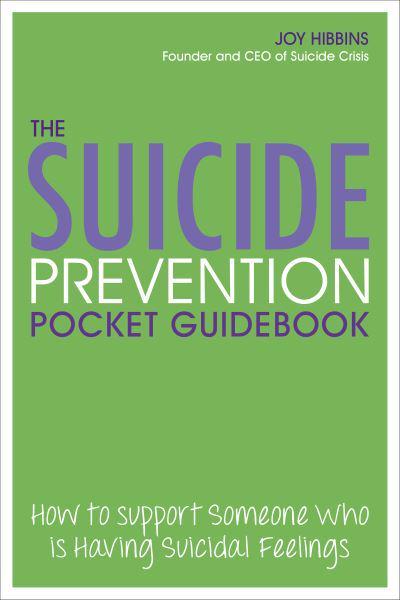 This Friday 10 September, on World Suicide Prevention Day, Blackwell's Bookshop will be featuring a special display of Joy Hibbins' (1981, Modern Languages) recently published book Suicide Prevention Pocket Guidebook: How to Support Someone Who is Having Suicidal Feelings.
Joy is the founder and CEO of the charity Suicide Crisis, which runs a Suicide Crisis Centre providing face to face intensive support to clients in crisis. The Suicide Crisis Centre has attracted international attention, including from the Ministry of Health in New Zealand.
The Suicide Prevention Pocket Guidebook is a practical guide to supporting a friend, family member or work colleague who is having suicidal thoughts. The book will also be helpful to professionals working with people in suicidal crisis.
It explains about the complexity of suicidal feelings, contributory factors that can lead to a suicidal crisis, subtle warning signs, assessing suicide risk, how to ask about suicidal thoughts, and how to support someone in the short-term and longer term.
You can read more information about the book on the charity's website here.
If you are interested in hearing more about the Suicide Crisis Centre or the Suicide Prevention Pocket Guidebook please join the Hall's live talk with Joy on Thursday 7 October at 12.30 (lunchtime). All alumni, students, Fellows, staff and friends are invited to join and an invitation will be emailed to you soon.