Centre for the Creative Brain Event: How Suggestible is your Brain?
30 Nov 2020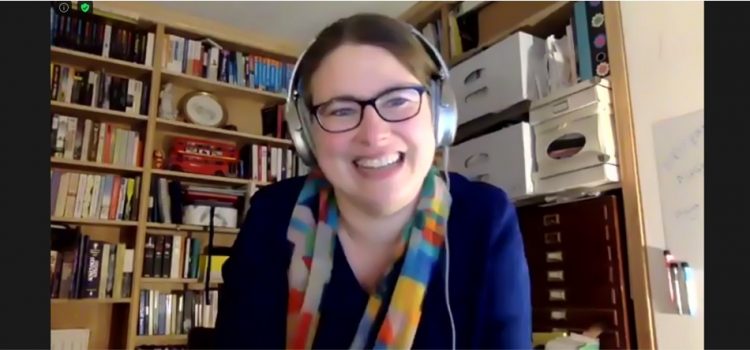 St Edmund Hall's Centre for the Creative Brain held its second livestream event on 'The Mystery of Hypnosis: How Suggestible is your Brain?' on Thursday 26 November. The workshop explored the theory, science and practicalities of hypnosis and was attended by over 170 people.
The Hall welcomed three speakers to the event. The first was Dr Enrica Santarcangelo from the University of Pisa who talked about the physiological correlations of hypnotisability: what makes people prone to accept suggestions. Enrica talked through the reasons as to why individuals do accept suggestion and how to determine how susceptible someone is to hypnosis.
This was followed by Jack Blackbourn, a magician and hypnotist. He commented on his personal experience of hypnotising people and why it is entertaining for the general public. He also performed a live susceptibility test for everyone in the Zoom audience to demonstrate that part of the success of hypnosis is based on the fact that we all make common choices and therefore, we will act a certain way. Other topics explored with Jack were hypnotist training, the ethical and moral limits of the practice and whether people can resist hypnosis.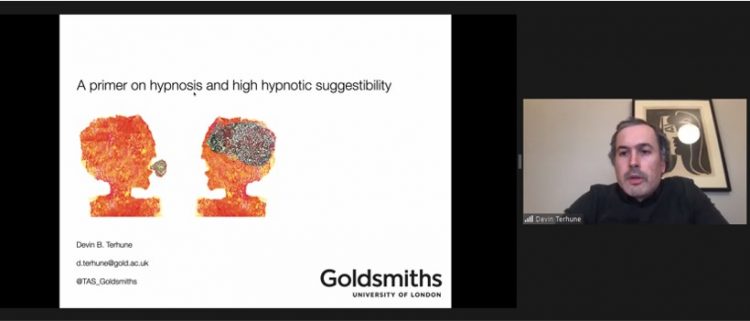 Lastly, Dr Devin Terhune from Goldsmiths, University of London gave a talk on hypnosis and suggestibility. The focus of presentation was to dispel the myth that hypnosis is mysterious and magical but is in fact the power of suggestion. He went on to give examples of how hypnosis can be used such as in surgical theatres, to reduce pain and for cognitive rehabilitation. Each talk was followed by a question and answer session from the Zoom audience in which there was a plethora of questions for the speakers.
The Centre for the Creative Brain is generously endorsed by St Edmund Hall and the Wellcome Centre for Integrative Neuroimaging, University of Oxford.