Centre for the Creative Brain event: the neuroscience of dance
27 Feb 2019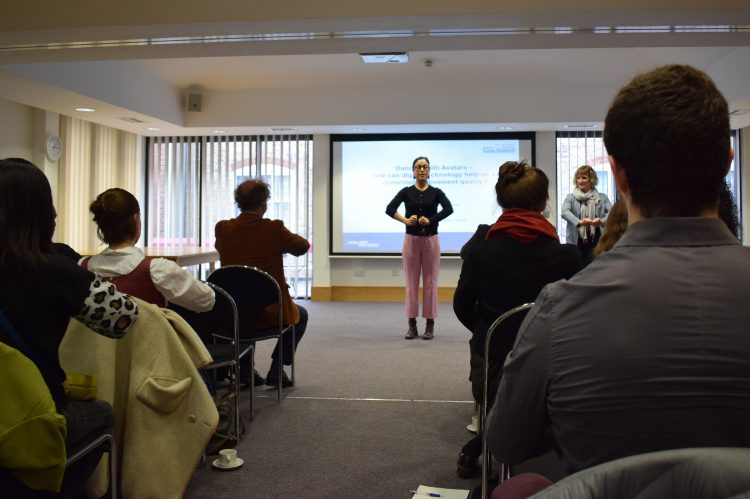 St Edmund Hall's Centre for the Creative Brain held its termly event – this time a symposium on the neuroscience of dance – in College on Saturday 23 February. As usual it was well-attended, and the audience reflected the interdisciplinary focus of all the Centre's events.
Dr Guido Orgs (Senior Lecturer in Psychology at Goldsmiths, University of London) opened the afternoon by speaking about the brain mechanisms behind movement perception. He showed how there are different neural signatures depending on whether the perceiver is able to perform the movement (for example a 'shrug' versus a sophisticated dance move). His talk also highlighted how different forms of synchrony in the movements of a group of performers that we observe can influence our perception of how enjoyable and aesthetic the movements were. Interestingly, synchrony of movements not only matters for how the audience perceives the movement, but also for the feeling of connectedness amongst the performers. More synchronous movements lead to more social bonding amongst the dancers.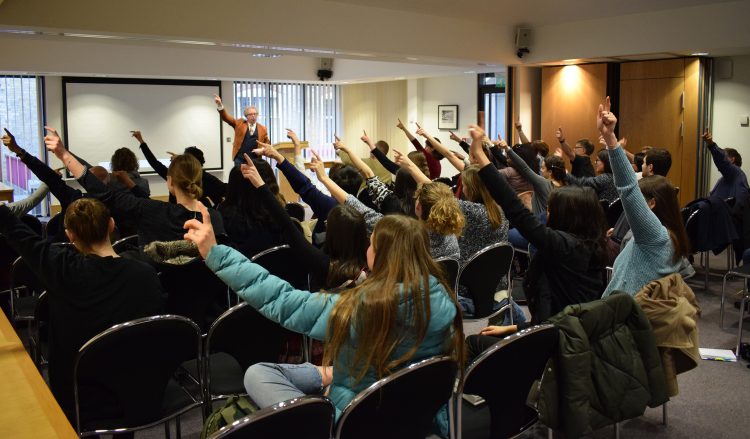 Dr Karen Wood and Rosamaria Cisneros, from Coventry University's Centre for Dance Research (CDaRE), then started the next session by teaching the audience the basics of Flamenco, before explaining their research on dancing with avatars. They described the Whole-body Interaction Learning for Dance Education (Wholodance) project where they motion-captured four different dance genres and then used avatars to look closely at the techniques involved. Amongst the questions they explored was whether watching an avatar can contribute towards a dancer's learning process.
The final talk was delivered – in some style – by Peter Lovatt of the University of Hertfordshire, who is also known as Dr Dance. He discussed his research into why taking part in dance improves the symptoms of Parkinson's disease. In order to explain the difference between convergent and divergent thinking, he had the whole audience taking part in a chair-based dance routine. Peter demonstrated, very memorably, that improvisation makes you significantly more creative in your thinking, as well as improving your mood, and explained why Parkinson's sufferers benefit from these divergent thinking skills.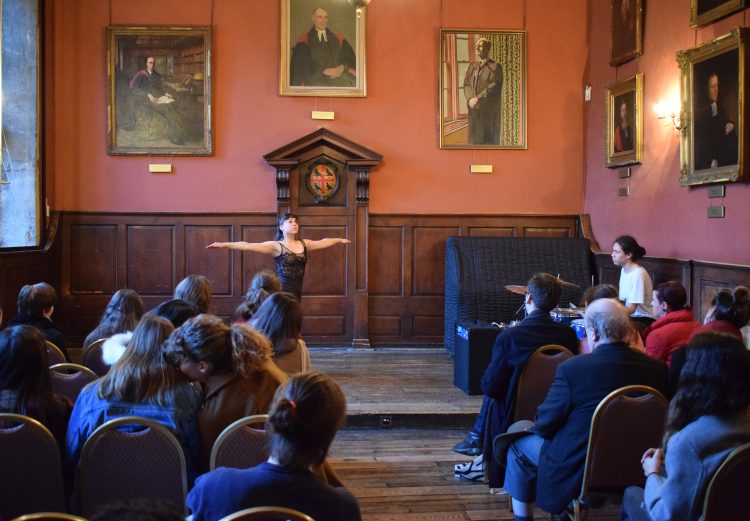 The event concluded with some powerful and beautiful structured improvisation of combined dance by Aneyn O'Grady and percussion by Lewis Hunt Onatra.
All are welcome to join us for our next Centre for the Creative Brain event, which promises to be equally fascinating – on 'The Benefits of Boredom'. This will take place on Thursday 6 June (timings to be confirmed) and, as always, is free of charge and aimed at a non-specialist audience. We look forward to hearing from guest speaker Dr Sandi Mann (University of Central Lancashire) who is an expert in emotions, especially in the workplace.
Related News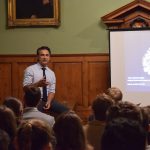 Insights from brain surgery on the conscious patient at Centre for the Creative Brain
18 Oct 2021