Centre for the Creative Brain talk now online: Is Seeing Believing?
5 Jan 2018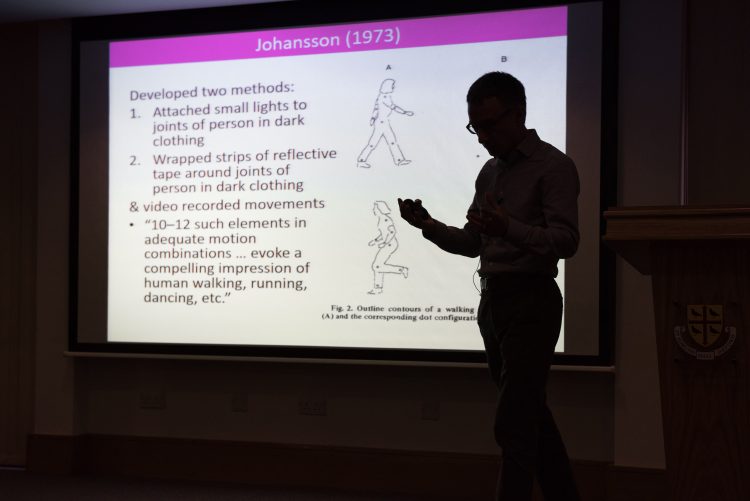 As part of the recent St Edmund Hall Centre for the Creative Brain symposium, Dr Anthony Atkinson delivered a talk on 'The Use of Point-Light Displays to Study the Perception of Biological Motion', now available to watch on our YouTube channel. He was contributing to an exploration of how our brain creates perception of the world around us, and how this understanding can be exploited to create art, theatre and even magic. The event concluded with a performance by Stephen Mottram of his Animata show, which uses only white tipped wands to create a funny, mesmerising story about youth and old age.
It was a particular pleasure to welcome back Dr Atkinson as one of the speakers, since he is a former Teddy Hall student (1993, DPhil in Psychology). Now an Associate Professor in the Department of Psychology at Durham University, Dr Atkinson explained that humans and animals move in ways that inanimate objects do not. Research shows that human observers are not only highly attuned to such biological motion but are also able to infer a range of characteristics about other people primarily or solely on the basis of the way they move. He provided an overview of this research, which has come from many labs around the world, including his own.
Dr Atkinson's research investigates the psychological and neural processes underlying social perception, including the perception of emotion from faces and from body postures and movement. He studies people with brain damage and neurologically intact subjects using a range of behavioural and psychophysiological measures and technologies.
The Centre for the Creative Brain organises regular, termly events to bring together people from different disciplines to encourage discussion about neuroscience and its connections with things such as music, art and literature. All are welcome to attend and events are free of charge.
Find out more about St Edmund Hall's Centre for the Creative Brain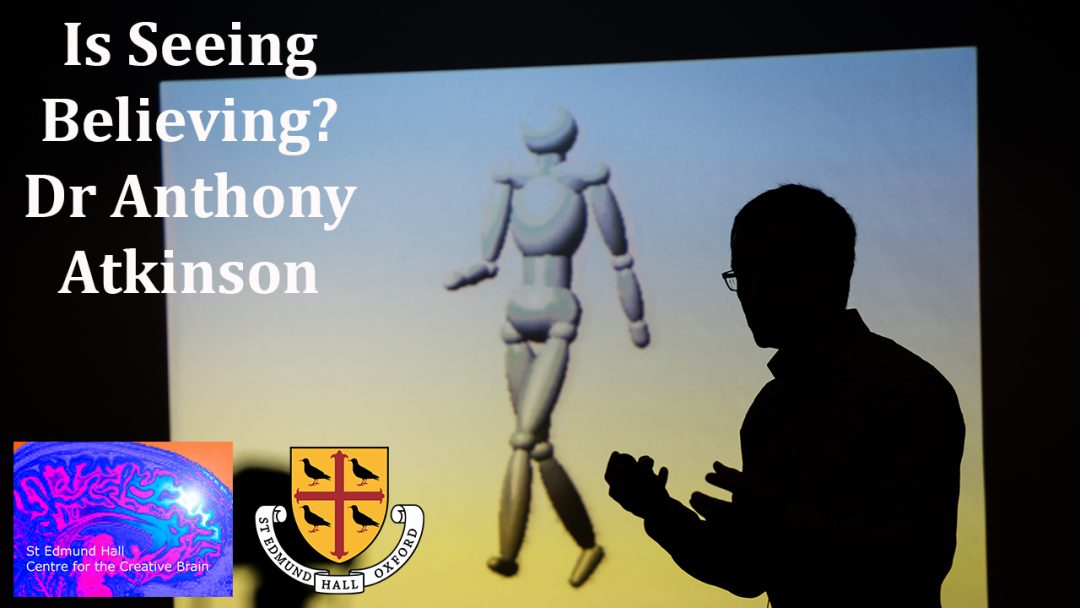 Image Gallery
Related News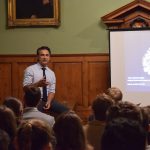 Insights from brain surgery on the conscious patient at Centre for the Creative Brain
18 Oct 2021