DPhil student wins prestigious fieldwork grant
14 Dec 2018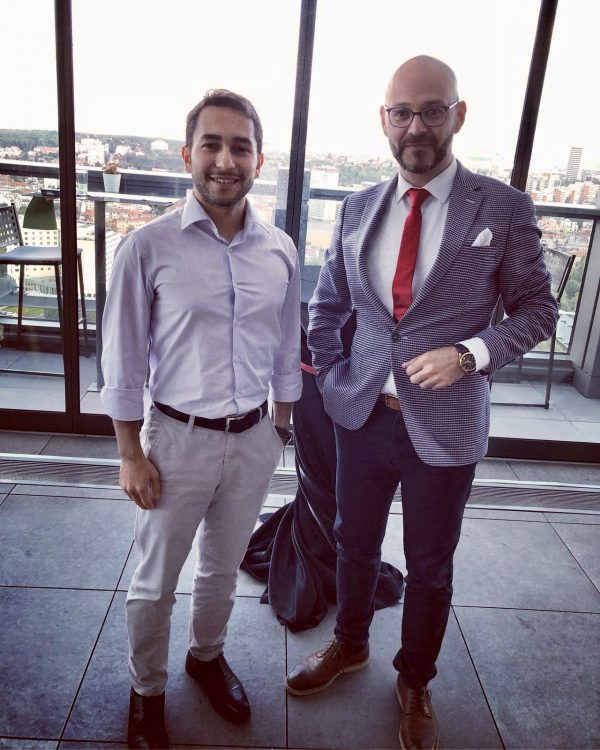 Postgraduate student Yusuf Oldac has been awarded a prestigious fieldwork grant from the British Association for International and Comparative Education to fund a research project he is running in five countries – Bulgaria, Germany, Azerbaijan, the UK and Turkey – as part of his DPhil project. Yusuf's research focuses on self-formation in international student mobility and its links with perceived contributions to home country. The project is based on the idea that international higher education contributes to student self-formation.
"This is a biographical study that focuses on the life stories of individuals with international higher education degrees," Yusuf explains. "I ask these individuals about the important moments in their life trajectories. I specifically focus on how international degree graduates 'form' and 'transform' themselves during their international degree education; the experiences that have led them to study abroad; and their experiences after graduation. Self-formation may occur throughout a person's life; however, the experience of studying abroad deserves special attention as an individual goes through a great deal of changes in a relatively short period of time. On top of all the novelties they experience in the new university of which they become a part, they insert themselves into a different culture with different values, leaving their already-established social networks behind."
Yusuf is conducting his study in five countries, with the assumption that differing country contexts might influence self-formation of internationally-mobile individuals in a different way. Students might experience different civic values, obtain different kind of networks, think differently about how their education empowers them, and develop varying perceptions toward their contributions to their home country depending on the countries in which they study. The four destination countries in the study are Azerbaijan, Bulgaria, Germany and the UK, which are some of the top destinations for Turkish internationally mobile students according to UNESCO data. Turkey, the fifth country, is the home country of the study participants. Yusuf is also conducting fieldwork in Turkey, in order to have a comparative perspective between those who have returned, and those who have not returned to their home country after obtaining their international degree.
Yusuf has already completed fieldwork in Bulgaria and the UK, and the grant will support the trips he has planned for next year. He will travel to Istanbul in January and Ankara in February to interview international study graduates who have returned to Turkey. From there, he will also visit Baku, Azerbaijan for a week to interview Turkish graduates who studied there and stayed afterwards. In late February, he will fly to Berlin for a week, before returning to Istanbul to conclude his interviews there.
Yusuf is studying for a DPhil at Oxford's Department of Education with Dr Maia Chankseliani (Fellow by Special Election at St Edmund Hall) and Dr Nigel Fancourt, funded by Oxford Centre for Islamic Studies. As an undergraduate, he completed his BA degree in Foreign Language Education Department at Boğaziçi University in Istanbul with an honours certificate. Following that, he studied for an MSc degree at Middle East Technical University in Ankara. In his master's thesis, he examined the relationship between student achievement and a set of key school-level variables to investigate ways of improving overall student achievement and decreasing student achievement inequality among the state-funded schools in Turkey. At the same time, Yusuf also worked as a full-time research assistant at the Graduate School of Social Sciences, Middle East Technical University. As part of this position, he contributed to several funded research projects on international student mobility and social justice in higher education.