Eleanor Minney wins Vice-Chancellor's Public Engagement Research Award
6 Aug 2019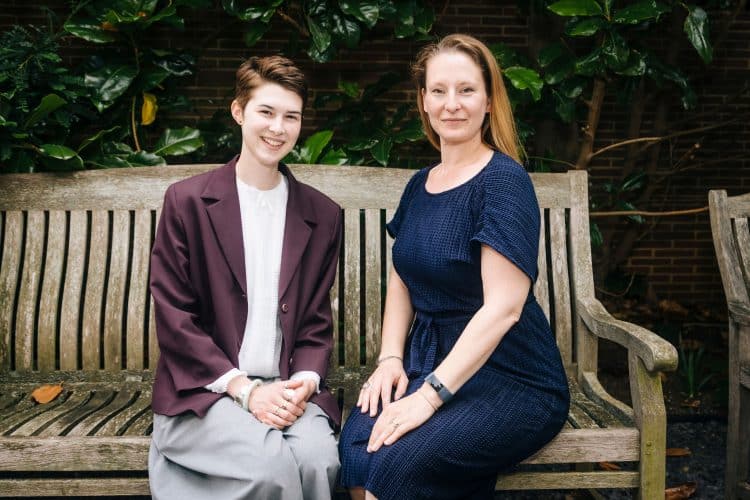 St Edmund Hall Alumnus, Eleanor Minney (2013, BFA Fine Art) and Associate Professor Liz Tunbridge, Department of Psychiatry at the University of Oxford, have won a Project Award in the 2019 Vice-Chancellor's Public Engagement with Research Awards.
They have been recognised in the Projects Award category for activities that have engaged in public discussion and consultation. Switching Perceptions: art to engage in psychiatric illnesses aims to promote dialogues with those affected by conditions such as psychosis, to give a voice to this core but largely neglected group. Liz and Eleanor created a central exhibition piece that alludes to a person's holistic sense of self as well as visualising the genetic regions that confer risk for schizophrenia. They then conducted a series of workshops with people experiencing psychosis, in collaboration with the National Psychosis Unit. These workshops used art to facilitate conversations about science, illness and individual experiences.
It continues to be such a pleasure and a privilege to work with Liz – she has offered me great trust and support so to be given this award marks a moment of my gratitude and happiness in our continuing work. I extend my thanks to our key funders, the Royal Society and to the Bethlem Royal Hospital and Gallery who enabled this project to become the organic and enduring experience it is today. – Eleanor Minney
The exhibition will be touring to the Barbican Centre, London, from 12-20 October this year. It will be advertised on the Barbican website soon.
Related News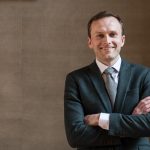 Václav Janeček wins the Jacques Derrida CEFRES Platform Award
Václav Janeček (2017, DPhil Law) has won the Jacques Derrida CEFRES Platform Award for his research on data ownership.
13 Aug 2019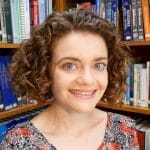 Debut novel PlutoShine by Lucy Kissick wins W&A Working-Class Writers' Prize
St Edmund Hall student Lucy Kissick's (2016 DPhil Environmental Research – Earth Sciences) debut novel Plutoshine wins the inaugural Writers & Artists (W&A) Working-Class Writers' Prize.
7 Aug 2019