Environmental Sustainability Strategy launched
2 Nov 2022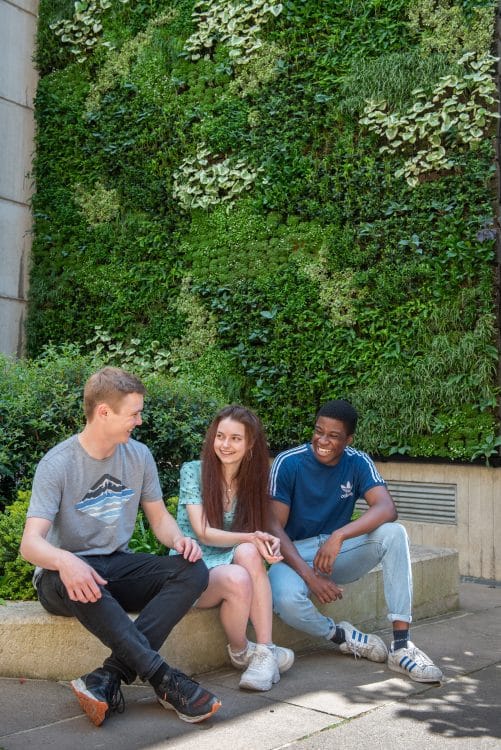 St Edmund Hall is committed to being recognised as one of Oxford's greenest and most environmentally sustainable colleges. Our Sustainability Sub-Committee has been working with our 900 students and staff over the past 18 months to greatly reduce our impact on the natural environment, manage resources that we impact sustainably, and conserve and enhance biodiversity across all our sites.
The culmination of this work is the launch of our Environmental Sustainability Strategy.
This document sets out how we aim to achieve this ambition and transform the estate of this 800-year-old college into a sustainable and environmentally thriving site for future generations of Aularians.
The College Strategy approved by our Governing Body sets out the vision that the Hall's estate will be enhanced and conserved to mitigate against future climate change and other environmental issues, to ensure that this historic and inspiring institution is fit for purpose for another 800 years yet in a way that has minimum impact on the environment.
To achieve these lofty ambitions we will prioritise sustainability in our work and focus on the following actions:
·         Greatly reduce our energy use
·         Reduce the amount of waste we generate
·         Maximise recycling of all our college waste
·         Reduce our amount of water usage
·         Increase greenness and overall biodiversity of all our college sites
·         Greatly reduce our carbon footprint associated with transport to and from college (both locally and internationally)
·         To implement climate-conscious and climate-responsible investment according to Martin School principles.
To read the full strategy and learn more about sustainability at the Hall visit our website for all the information.