From the lab bench to the newsroom: Layal Liverpool's placement at The Guardian
4 Sep 2018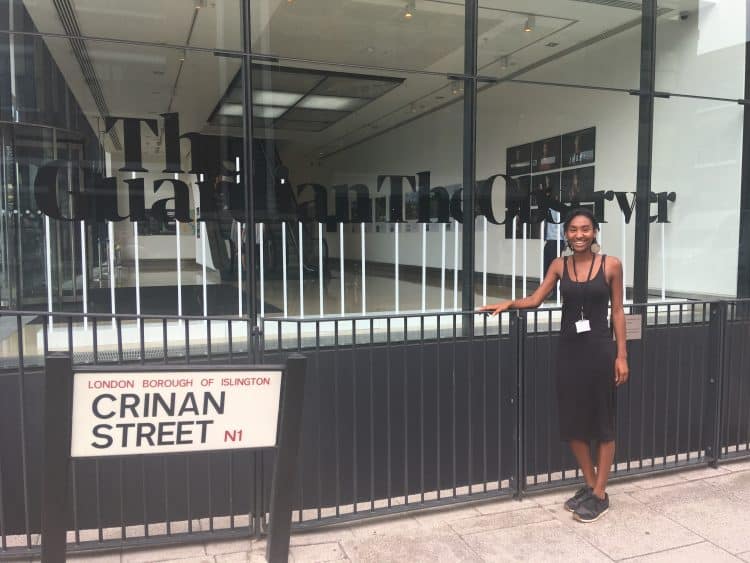 Layal Liverpool, one of Teddy Hall's DPhil students, recently completed a placement on the science desk at The Guardian. Here, she gives us an account of her experience.
As a PhD student at MRC HIU, I usually spend my days in a white lab coat peering down a microscope, but this July I temporarily gave all that up to undertake a placement on the science desk at The Guardian newspaper.
Commuting through busy central London to The Guardian offices was a sharp change from my usual fifteen-minute cycle uphill to the lab in Oxford. My mentors were Ian Sample, science editor, and Hannah Devlin, science correspondent – two people I admire greatly for their unique flair for translating complex science into engaging news items.
When Ian led me into the newsroom on my first day, I was overwhelmed with excitement. The newsroom is a large, modern office with huge glass windows and rows upon rows of desks. It was somewhat messier and noisier than I had anticipated, with old books and newspapers piled up on the desks and journalists having loud phone conversations in the background. Every morning began with a meeting called 'conference' – the journalists' equivalent of scientists' laboratory meetings. Representatives from the various news desks ran through what their main stories of the day were going to be, before they became 'news'.
At the science desk, I dived straight in. My first published article was a page 3 story on sperm and fertility, complete with a catchy headline. Unfortunately, I can't take credit for any of the headlines on my articles as these are usually added by the sub-editors. The science writers, including me last month, pitch ideas for stories to the commissioning editor, who in turn pitches the main ideas from the science desk during a daily meeting with other editors. Once an idea is given the greenlight, the article is written and undergoes one or more rounds of editing – including the addition of a headline – before it is filed for publication.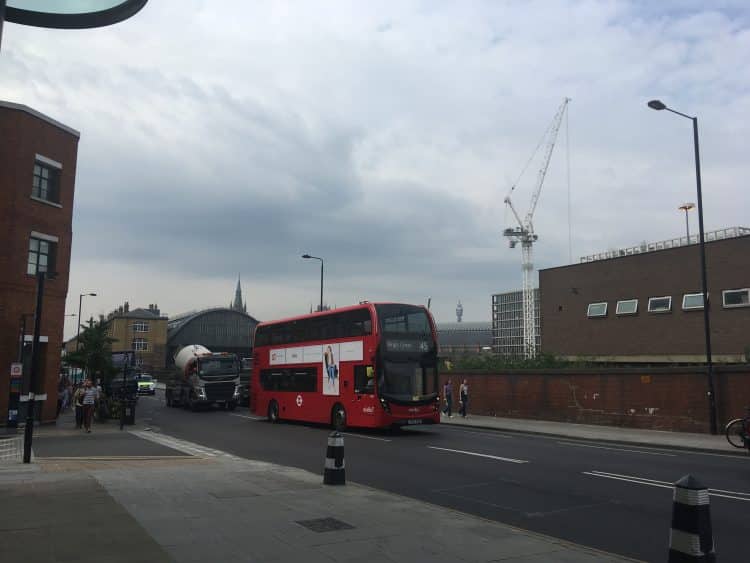 To look for ideas, I often used EurekAlert! - an online platform run by AAAS, which collates the newest and most exciting upcoming scientific papers under embargo at various different journals. This gives journalists a heads up, so they can start putting together a news story to be released simultaneously with the paper.
During my PhD, I'm training to become an expert in a very specific subject area. Writing for The Guardian, I suddenly had to broaden my perspective and apply what I had learnt about analysing and interpreting scientific data to subject matters outside my area of expertise. Luckily, I was not alone in this endeavour. None of my articles would have been possible without valuable discussions with the experts in the relevant fields. Much like the scientific process of peer review, getting opinions about new research from one or more independent experts is an essential part of deciding whether something is worth writing about.
Something that pleasantly surprised me was how willing and happy scientists were to speak to me about their research and about the work of others, even at short notice. The reputation of The Guardian was certainly helpful in getting responses from busy professors and it was a fantastic privilege to be able to speak directly with world-leading scientific experts on an almost daily basis.
Alongside scientific robustness, I learnt that another vital ingredient in good science writing is the hook. A typical response I would get when pitching ideas to the editors was "what's the top-line?" Summarising a complicated scientific paper in one sentence is a valuable skill, which I will definitely apply as I continue my PhD.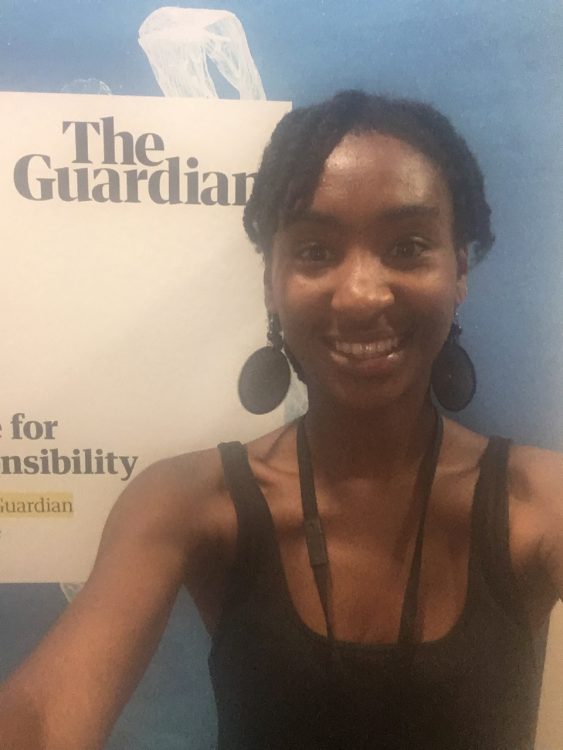 As a researcher who has been involved in the process of generating data for the revision of a scientific paper, I thought I was pretty familiar with working to tight deadlines. I could not have been more wrong. During my placement, I quickly learnt how to read scientific papers and write articles within a few hours. To meet deadlines, usually dictated by embargo times set by scientific journals, I also needed to promptly contact and interview the scientists who did the work, as well as independent experts. I discovered that my role as a science writer was to represent my readers rather than scientists. The readers were not there to ask their questions themselves and so it was my job to do this on their behalf. This was a massive responsibility and so asking the right questions was critical.
Sometimes, I needed to get comments from people other than scientists too. Scientific research can have far-reaching implications for society. Society, in turn, has a say on how and whether potential applications of scientific research are implemented. I will never forget the first press conference I attended. The Nuffield Council on Bioethics were about to release their comprehensive report on the social and ethical issues surrounding genome editing and reproduction. Sitting beside journalists from various media outlets it occurred to me that more people would read the news stories about the council's report than would ever leaf through the actual 183-page document.
The reporters in the room were tasked with the responsibility of communicating the report's key messages to a wider audience and igniting an important and necessary public debate. I believe this is a responsibility that scientists should also share. Engaging the public with the (often publicly funded) research that we do is also an important part of our jobs as scientists.
I was certainly sad to leave The Guardian science desk at the end of the month, but also extremely grateful for the phenomenal experience I had covering the latest science stories from antibiotics to aliens. My placement was part of a British Science Association Media Fellowship awarded to me earlier in the year, funded by the Society for Applied Microbiology. I would like to thank my PhD supervisor, Jan Rehwinkel, for supporting my application. My PhD is funded by the Wellcome Trust and I am based at the MRC Human Immunology Unit.
This article was first published on the MRC WIMM blog.
Related News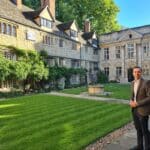 Hall student Lukas Lehner awarded ESRC Outstanding Early Career Impact Prize
21 Nov 2023