Funding Success for the Nuns' Network
23 Nov 2021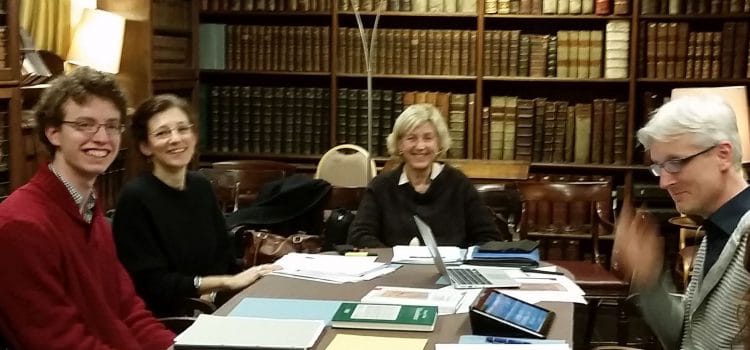 Congratulations to Henrike Lähnemann, Professor of German Medieval and Linguistic Studies and Professorial Fellow at St Edmund Hall and Eva Schlotheuber for securing funding for another 36 months (until May 2025) for the Nuns' Network project from the Gerda Henkel Stiftung. This has made it possible to edit the full extent of the impressive letter collections from the Benedictine convent of Lüne.
The project started in 2016 and and in 2020 reached the mile-stone of making the first letter-book with 427 of the 1,800 letters fully accessible online, including English and German summaries of all the letters, a full commentary of the historic context, a substantial introduction and the option to read the letters in a diplomatic or normalised version – and all open access! The money will fund two post-doctoral positions, to be held by Dr Lena Vosding in Oxford and Dr Philipp Trettin in Düsseldorf.
In 2020, the Gerda Henkel Stiftung also sponsored a film series: The Nuns' Network, consisting of six episodes featuring the history of the convent, the editing process, key findings from the letters and an interview with the two project directors, Eva Schlotheuber and Henrike Lähnemann. Also available in English is Henrike Lähnemann's St Edmund Hall Fellowship Lecture on Letter Writing and Lobbying in Late Medieval Germany (May 2021).
More information about the Nuns' project can be found on the Medingen Manuscripts website.
Related News
Professor Katherine J. Willis CBE, Principal of St Edmund Hall, appointed to the House of Lords
17 May 2022