Graham Hamilton Award Supports Student Travel to Japan
12 Feb 2020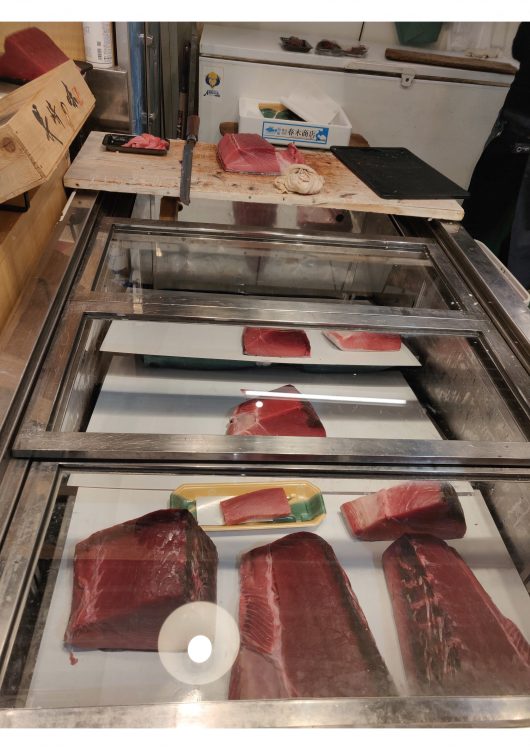 The Graham Hamilton Travel Award was established to provide up to £1000 to support students of the college who need financial assistance to enable travel abroad requiring initiative, enterprise or endurance.
In Trinity 2019, Hall student Tereza Pusca (2017, Modern Chinese Studies) was awarded the Graham Hamilton Travel Award to enable her travels to Japan to deepen her understanding of the relationship between Chinese and Japanese cultures and support her MPhil in Chinese studies. She provides an account of her travels enabled by the Graham Hamilton Travel Award below.
Studying Chinese language and culture I have always been particularly fascinated by the linkages and shared history of Japan and China and wanted to see and experience this first hand. Was it all一模一样?
Having arrived in Tokyo I soon noticed one significant difference: public signs are written both in kanji + kana and the latin alphabet. Whilst a dual font is used in some corners of Shanghai, it is still pretty difficult to get around China without at least some grasp of Mandarin Chinese. Whilst locals in Tokyo were keen to teach me to odd Japanese saying, they were also enthusiastic speakers of English and hence Tokyo was much easier to navigate than its Chinese equivalent.
Shortly after arriving, I headed for the Tokyo National Museum with its 110 000 archaeological artefacts as the perfect starting point to get a better understanding of Japanese history. At first glance, the differences between the two cultures stood out. From the great samurai collection to the Hyokeikan building that now houses special exhibitions for the museum. Hyokeikan is one of the best examples of Western style architecture dating from the late Meiji period when Japan made a big step towards the Western world and adapted many of its ways and so signifies a divergence from the inward looking Chinese view at that point in time. Indeed, the western influence on Japan can be spotted across the city and extends to the Japanese love of Western style work and sailor type school uniforms.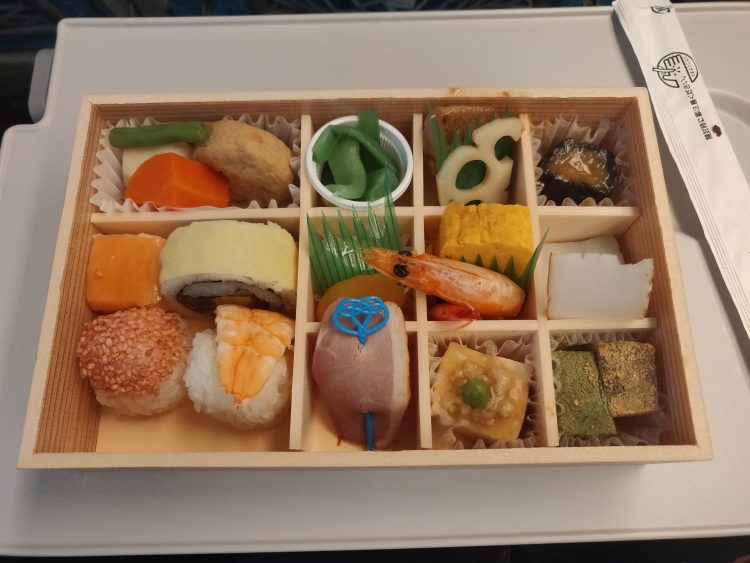 Upon closer inspection, however, the historical proximity between the two cultures was clear to see. Many of the artefacts bore inscriptions in Chinese characters. As a student of Chinese it was possible interpret some of these and it I was excited to apply my studies so directly.
Before leaving Tokyo for Kyoto I visited the imperial palace. This had been constructed during the Meiji Restoration and was a fascinating testament to the scale of their ambition. The thick, imposing walls surrounding the palace are reminiscent of the Forbidden City in Beijing.
I also made sure to visit the old fish market in Tokyo to get a better understanding of Japanese cuisine. The Japanese appreciation of fresh ingredients and intricate presentation soon became clear. I was astonished to see that this extends to their Ekiben lunch boxes, such as the one I purchased for my high speed Shikansen train journey to from Tokyo to Kyoto.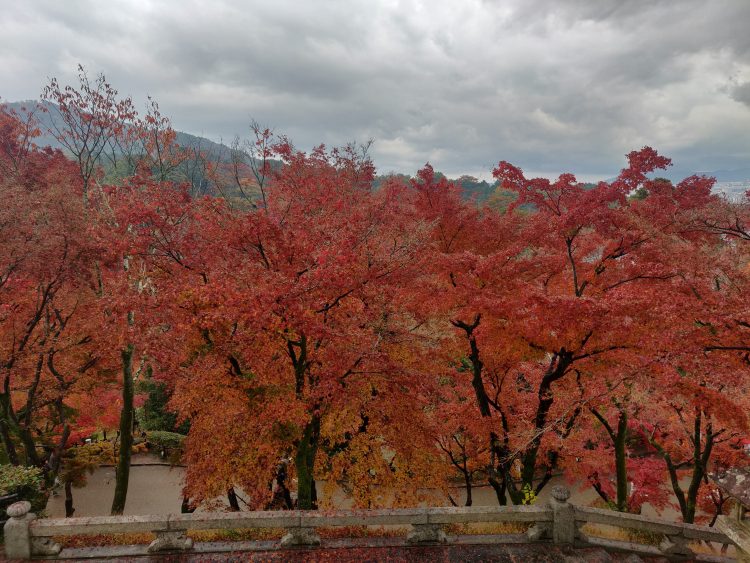 The Shinkansen high speed train network runs across Japan, even undersea to as far as the snowy Hokkaido, and connects Tokyo and Kyoto in around 2 hours with delays measures in seconds, not minutes. As I pulled out of Tokyo the scale of this 38 million metropolis finally became clear: it extends for miles and is seemingly densely populated throughout. I was also finally able to get a better sense of the Japanese landscape: The Shinkansen crisscrosses Honshu, travelling past Mount Fuji and past the many small settlements and accompanying rice paddies of rural Japan.
Kyoto then feels much different to the hustle and bustle of Tokyo and most major Chinese cities: Having been the seat of imperial power for centuries it is in Kyoto that traditions are most rigidly upheld with pride. This included the wearing of the kimono by men and women, particularly around the various temples. When visiting the many temples, accompanied by the odd Chinese tourist, I was fortunate to find that these were beautifully framed by the vibrant hues of the autumn.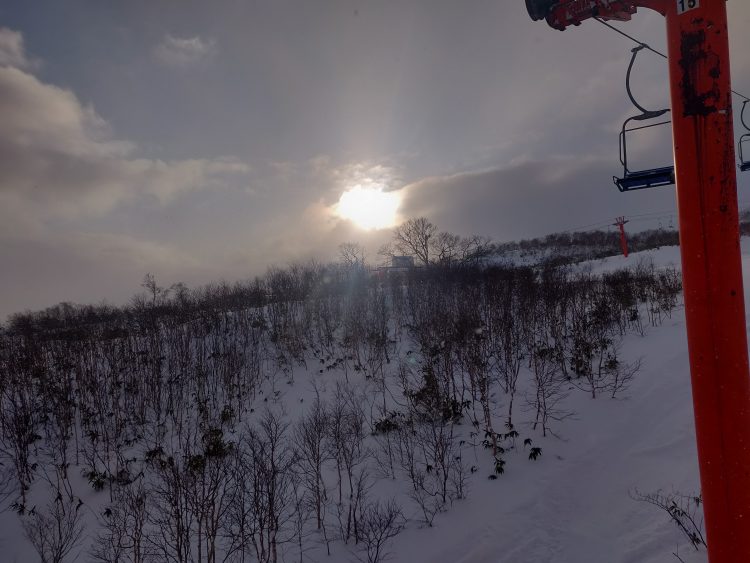 Kyoto is also home to the elaborate, multi course kaiseki dinner, a highly ritualised meal (enjoyed over several hours). Dining here leads to late nights filled with sake in the Izakayas, listening to old tales of Geishas and Maikos and occasionally spotting the odd one walking by.
I left Kyoto for the northern island of Hokkaido to explore Japan outside the metropolis. As an avid skier I have skied in the new 2022 Winter Olympic Zhangjiakou ski area while I was studying in Beijing last year: The area showcases the newest infrastructure and equipment but, at -30 degrees celsius and in parts lacking snow it was also a very challenging experience. I was consequently looking forward to seeing the much talked about fine snow the Japanese ski resort of Niseko offers. The snow was plenty indeed – not a day went by without a heavy snow storm. In Niseko I skied amongst just snowed in Bamboo on at least half a metre of fresh snow so light my skies went straight though the biggest lumps of snow.
Related News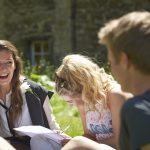 Launching Aularian Connect
We are delighted to announce the launch of Aularian Connect, our exclusive online mentoring and networking platform for Teddy Hall alumni and students.
17 Sep 2020