Hall celebrates LGBTQIA+ History Month 2023
1 Mar 2023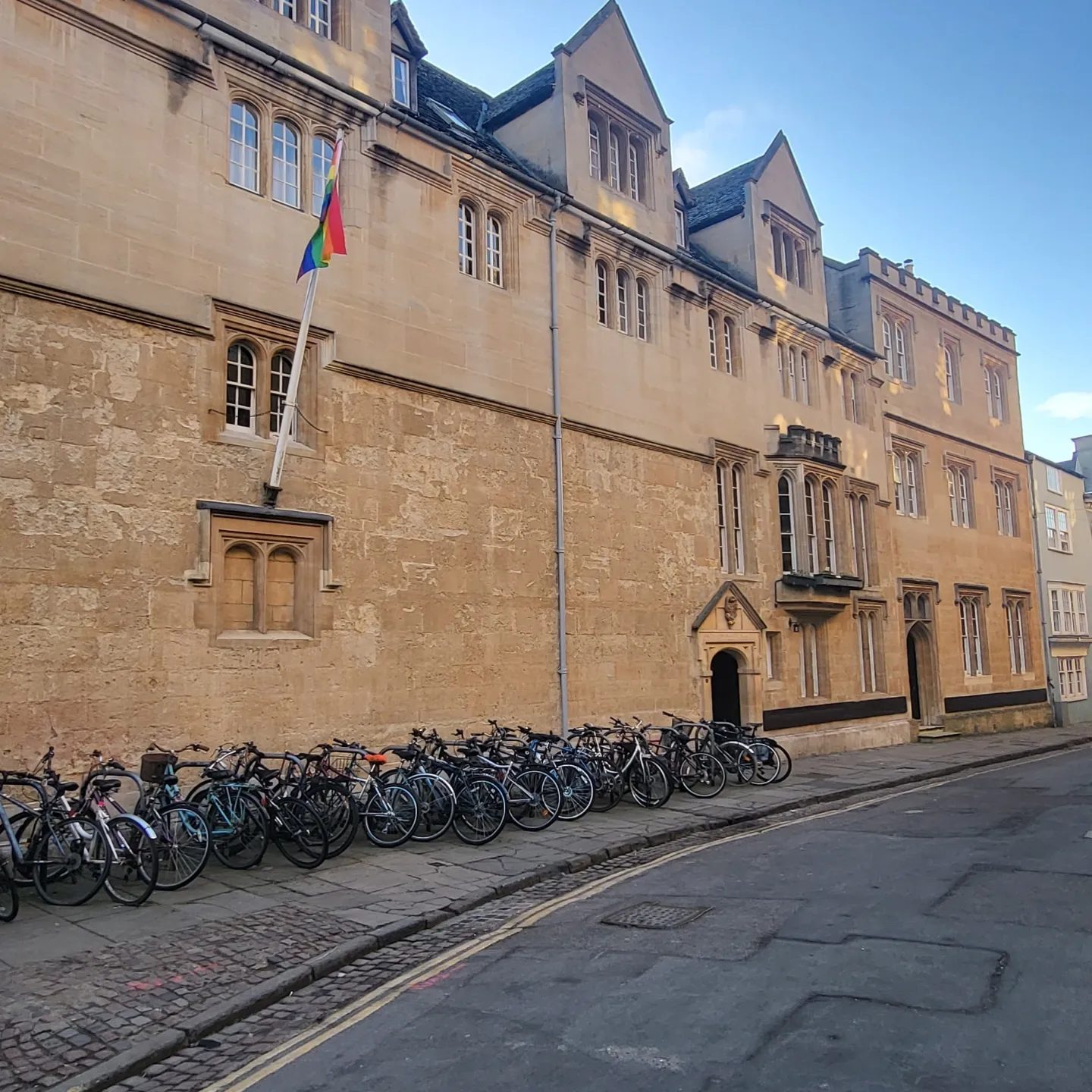 For LGBTQIA+ History month this year, St Edmund Hall hosted its second LGBTQIA+ History Lecture: In Conversation with Dr Emily Rutherford M.G. Brock Junior Research Fellow in History, Corpus Christi Oxford, curated a #BehindTheLens library book display and three Teddy Hall students shared what the Hall's LGBTQIA+ community means to them. The Hall also proudly flew the rainbow flag and sold charity rainbow lanyards for the charity Galop, a national charity that supports LGBT victims of violence and abuse.
Dr Emily Rutherford gave a lecture on 'Historians Will Say They Were Just Good Friends': University Histories, Queer Histories' to around 40 people in Doctorow Hall on Monday 20 February. She discussed her brilliant research into LGBTQIA+ histories of the early twentieth century. Images of the event and the lecture is available to watch on the St Edmund Hall's YouTube channel for those who missed it.
Hall students Katie Kirkpatrick (she/her), Harry McWilliam (they/them) and Amy Shaw (she/her) shared their online profiles about what the Teddy Hall LGBTQIA+ community meant to them. Katie wrote: "People talk a lot about sports at Teddy Hall, and how they foster friendship between years and a feeling of belonging. I think the College's queer community does exactly the same thing. After realising I wasn't straight in first year, I found Teddy LGBTQ+ events to be one of the uni's most welcoming environments. I have fond memories of my first College queer social (which was mostly outside due to Covid), from meeting a lot of new friends to badly losing a three-legged race and somehow ending up with a pride flag late at night. Now in my third year, the other day I found myself sitting with two of my best friends, explaining the College and uni-wide LGBTQ+ events and venues to some new students, and couldn't help but think about how far we've all come. Teddy Hall's LGBTQ+ community is my favourite thing about College, and I'm so glad it's continuing strong."
Harry wrote: "Being involved with Teddy's LGBTQ+ community for the past year and a half has honestly been one of the best parts of my Oxford experience. I've made so many amazing friends from all sorts of backgrounds, and to continue this as JCR Queer Rep is certainly a personal highlight. We put on so many events, and constantly feel as though we are paying homage to queer history and queer future. Oxford is often challenging for students, and having such an excellent and supportive community has definitely made my time here so much more enjoyable!"
And Amy wrote: "The LGBTQ+ community at Teddy has been so welcoming and made me so comfortable, it has honestly been one of my favourite parts about being here! Going to all the social events has enabled me to meet so many amazing people – both within the College and the university as a whole. I am incredibly grateful to be one of the LGBTQ+ officers this year alongside one of my closest friends here. I know I will continue to make great memories with the lovely community we have at the Hall."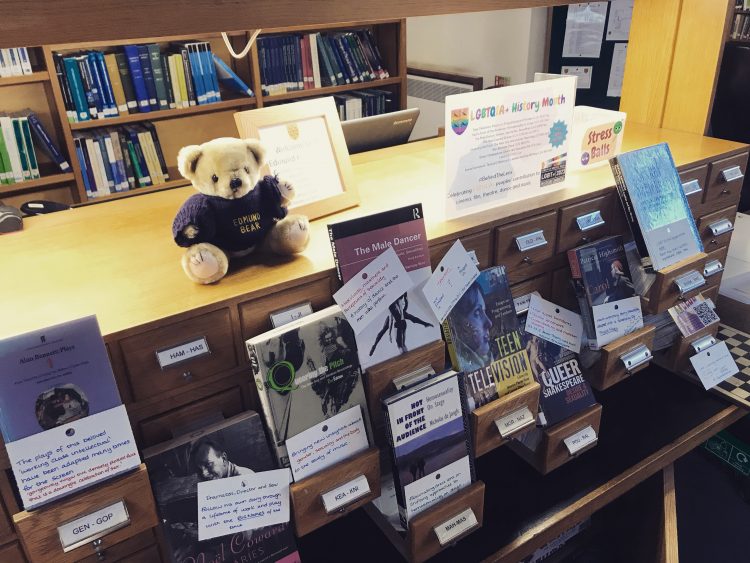 Lastly, the St Edmund Hall Library curated a book display of #BehindTheLens – celebrating LGBTQIA+ people in cinema, film, theatre, dance, costume, make-up. There were plenty of amusing anecdotes from the big names of stage and screen.
The Hall thanks all the students, Fellows and staff who helped bring the celebrations together and we look forward to celebrating our community next year. If you have any ideas on how to mark the month next year, please do get in touch with the Hall via the Communications Office at communications@seh.ox.ac.uk.