Hall Student Team Win All-Innovate Idea Competition
16 Mar 2021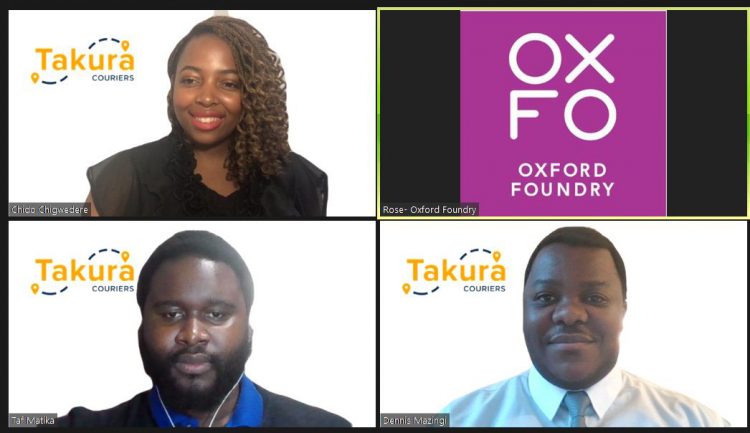 Congratulations to the Teddy Hall team Taf Matika (2020, International Health & Tropical Medicine) (founder/leading team member/Hall student), Dennis Mazingi (Wadham) and Chido Chigweder (St Catz) for winning the Oxford Foundry's All-Innovate Idea Competition 2021 for their business idea Takura Couriers.
The students won £10,000 to help grow their delivery company business which helps small-to-medium size businesses deliver their products (e.g. clothes, cakes, groceries, etc.) to their customers. They will work directly with customers to receive low weight goods (e.g. meals), and Takura Couriers' future website/app will allow customers to buy directly from businesses
Ten teams from 33 participating Oxford colleges pitched their entrepreneurial ideas to a panel of expert judge for a chance to win a share of £20,000.
The competition, targeted at undergraduates, postgraduates, and DPhils, aims to encourage all students at Oxford, regardless of discipline, to develop an entrepreneurial skill set and generate entrepreneurial ideas.
The prize pot is split into the following: £10,000 will be awarded for best overall idea, £5,000 for best undergraduate idea, and £5,000 for best postgraduate idea. Congratulations to the team Fiquetex from Linacre College who were the runner ups in the postgraduate category and to Unbox from Hertford College who were the runner ups in the undergraduate category. Each team won £5,000 towards their venture.
The team reported that "It feels very surreal, humbling and affirming to have won especially against such excellent competitors. We are really thankful to the Oxford Foundry for giving us the chance to not only share our idea, but for empowering us to take the idea further."
We wish the team Takura Couriers all the best with their business.
Related News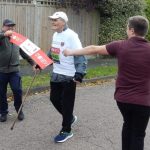 David Picksley walks the London Marathon!
David successfully finished the marathon in 9202nd place (out of 11206 participants) and 2nd place in the 80+ category, in a time of 7 hours and 28 minutes.
13 Oct 2021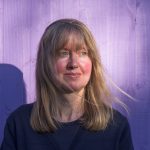 Hall alumna discusses her book The Suicide Prevention Pocket Guidebook
On Thursday 7 October alumna and author Joy Hibbins (1981, French and German) gave the fifth talk in the Hall's online event series, Aularian Authors.
8 Oct 2021