Instrumental Award winners for 2018-19
20 Dec 2018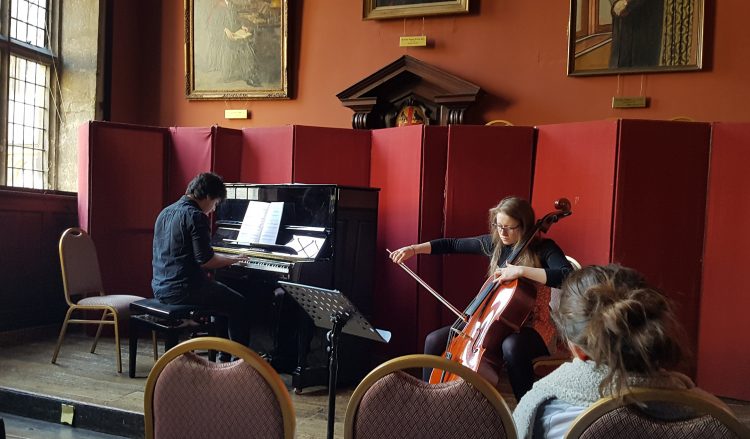 Congratulations to the following students who, after auditions in November, have been selected to receive College Instrumental Awards:
Andrea Fortier (2018 – Master of Fine Art) – Viola
Hudson Hovil (2016, Chemistry) – Piano
Lydia Koffman (2016, Medicine) – Violin
Hannah Leighton-Jones (2018, Geography) – Violin
Shayon Mukherjee (2017, French and Russian) – Piano
Alexandra Wood (2018, Medicine) – Violin
We look forward to hearing the award-holders perform in College next year, and some of them already have plans. Hannah will continue with university orchestras next term and hopes to share a recital where she will perform the Brahms Violin Sonata. Alexandra is aiming to take her Grade 8 Violin, and perform in the chamber music concert at the end of the year too. She is also a member of the Oxford University ceilidh band. Lydia will continue playing with the Oxford Alternative Orchestra and Oxford University Philharmonic, and has been trying to set up a couple of chamber music groups. She has been practising several different duets with friends, including the Bach Double Violin Concerto, which they hope to perform at one of the in-college concerts.