International Women's Day
8 Mar 2021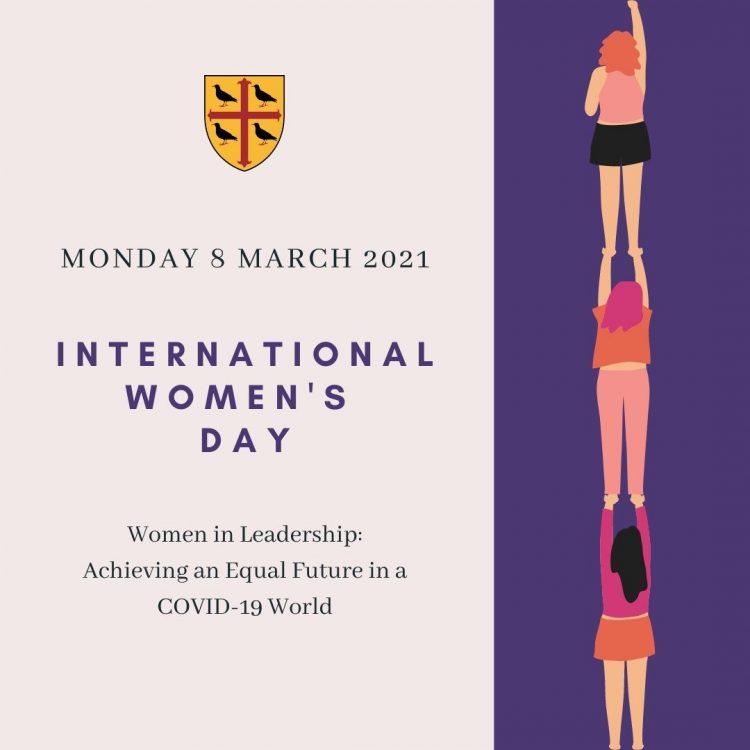 In 1975, during International Women's Year, the United Nations began commemorating International Women's day, officially formalising it two years later. This year's theme is 'Women in Leadership: Achieving an Equal Future in a COVID-19 World'.
Much has improved over the past 26 years, but women still face significant cultural, socio-economic and political barriers to becoming leaders. You can find out more about the International Women's Development Agency's (IWDA) research, which investigates how and why women become leaders, despite and because of these barriers here.
Join the University in celebrating the day:
The Vice-Chancellor, Professor Sarah Gilbert, Professor of Vaccinology, Professor Anne Trefethen, Pro-Vice-Chancellor for People & GLAM and Professor Mary Daly, Professor of Sociology and Social Policy, discuss the strong representation of women in this high profile and incredibly successful work, and how at the higher pay grades, women are still outnumbered. The panel will seek to initiate a discussion on why this is and what might change it.
Monday 8 March, 17:00-18:00 – Have women finally won the battle to be taken seriously in the comedy world?
Kellogg College hosts this round table event, with award winning comedian, writer and actor Sindhu Vee; TV, radio and podcast comedy writer Kat Sommers; and comedy writer, producer and podcaster, Judith Holder.
Monday 8 March, 17:00-18:00 – The Black Chicago Renaissance Women: Lives & Legacies in Music
As part of Oxford Research Centre in the Humanities cultural programme, Dr Samantha Ege presents an hour-long lecture-recital.
Monday 8 March, 17:00-18:00 – The Contest for the Equal Citizenship of the Mind: Reflections on the Centenary of Women's Formal Admission to the University of Oxford
Professor Senia Paseta delivers this History Faculty lecture, which will be followed by a Q & A session.
Monday 8 March, 20:00-21:00 – Wildlife, Warriors & Women
The Museum of Natural History sees Dr Amy Dickman reflect on the essential, driving role that women have played in the conservation of lions and other large carnivores both in communities across Africa and within the dedicated group of female scientists that make up 'The Pride Alliance'.
Thursday 11 March, 18:30-19:45 – Women, Legacy and the Law
The Oxford Centre for Socio-Legal Studies honours the lives of pioneering women in the legal profession and reflects on the legacies they want to create for future generations of women lawyers.