Hall alumna discusses her book The Suicide Prevention Pocket Guidebook
8 Oct 2021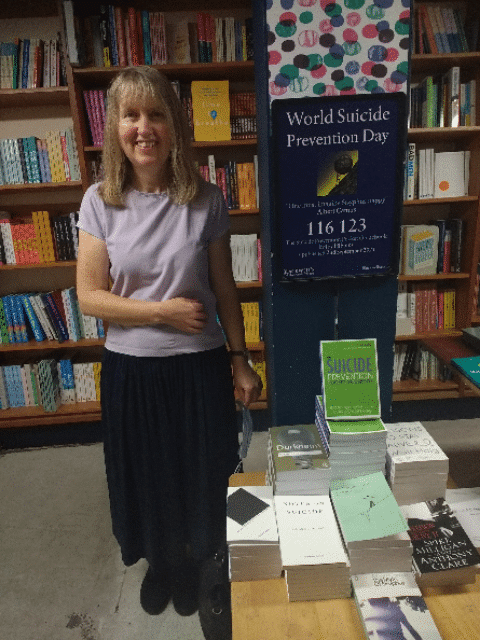 On Thursday 7 October alumna and author Joy Hibbins (1981, French and German) gave the fifth talk in the Hall's online event series, Aularian Authors. Joy discussed her newly published book The Suicide Prevention Pocket Guidebook: How to support someone who is having suicidal feelings. The book is a comprehensive guide to helping and supporting someone in suicidal crisis, whether it's a family member, friend or colleague, or someone you are supporting in a professional capacity.
Joy experienced a suicidal crisis herself, following a traumatic experience in 2012. As a result of her subsequent experience of psychiatric care, she felt that there was a need for an alternative service for individuals in crisis. She felt that many people needed a different approach, ethos and methods from those of psychiatric services. Joy set up the charity Suicide Crisis later that year, and in 2013, they opened a Suicide Crisis Centre which is accessible 24 hours a day. The Centre has received national and international recognition.
Her first published book was Suicide Prevention Techniques: How a Suicide Crisis Service Saves Lives. It explains in detail about the methods used at the Suicide Crisis Centre, and why their approach enables clients under their care to survive.
Joy shared how her experiences at Teddy Hall prepared her for setting up and running a suicide crisis centre, how the centre works differently from traditional services and how she started writing and its benefits to her mental health.
Related News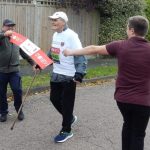 David Picksley walks the London Marathon!
David successfully finished the marathon in 9202nd place (out of 11206 participants) and 2nd place in the 80+ category, in a time of 7 hours and 28 minutes.
13 Oct 2021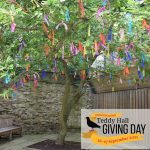 Thank you to the Hall community for a successful third Giving Day
Over £97,302 raised in Teddy Hall's third Giving Day on 16-17 September.
21 Sep 2021