Maria Le Donne Retires after 50 years at Teddy Hall
2 Mar 2020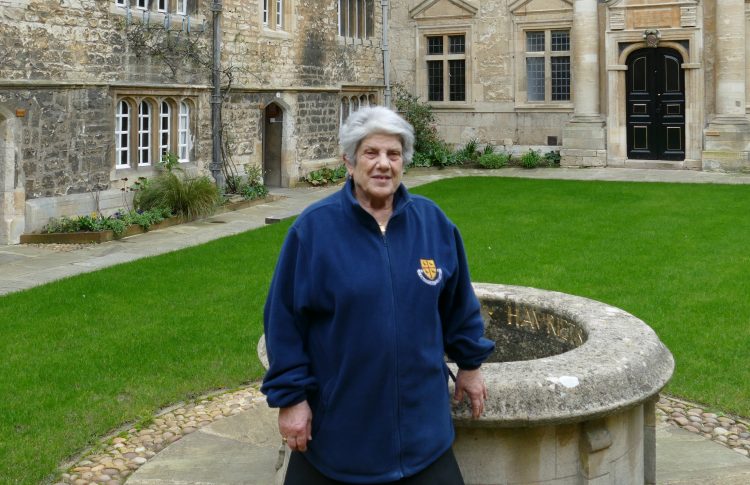 Maria Le Donne retired from St Edmund Hall on Friday 28 February after a remarkable 50 years of service to the College. Maria joined the Hall when Principal John Kelly headed the College and many of today's buildings such as Wolfson Hall or Emden were yet to be built. She has been a scout at the Isis Guest House for the past 28 years. In this interview, Maria shares her memories of the Hall and her retirement plans.
When did you join Teddy Hall?
In November 1969.
What are the different jobs that you have done at the Hall?
When I first started there was no Wolfson Hall, no Emden, no Kelly, no Whitehall. It was all being built. So my first job was washing up in the Old Dining Hall underneath the room where the toilets are now. I've done a variety of jobs from cleaning, normal scout jobs and serving. My boss was Percy James when I first started and he was the steward (managed the college domestic staff). He was lovely. I think he was here over 50 years. He started as a scout, used to clean shoes and do everything.
Which has been your favourite job at Teddy Hall?
Where I am now actually at the Isis Guesthouse because I do a bit of everything: washing floors, washing and sewing curtains, cooking, laundry – lots of varied jobs. Before I joined the Isis Guesthouse, I worked at Emden, Kelly, Whitehall, Front Quad, Servery – I've been everywhere around the College.
What's been the best thing about working here?
The friendly atmosphere and I have got on with everybody which has been nice.
Have you met any famous people during your time here?
I remember meeting Samira Ahmed, the newsreader, in Whitehall as a student on the ground floor. One time she had a wheelchair outside her room when she broke her leg.
Do you have any memories stand out during your time here?
Christmases at the College were fantastic, it was lovely, its atmosphere was fantastic. People used to sing carols and then we used to prepare the party room. The Pontigny room used to be called the Party room. We used to have staff parties in there at Christmas and we decorated it all – everyone joined in.
Is there anything you would like to say to the Teddy Hall community?
It's been very nice to work with everyone, for them everyday. I enjoyed it everyday. I will miss it.
What are your retirement plans?
We never plan! Usually we go on holiday once a year.
Are you looking forward to retirement?
I've got really mixed feelings. I am a bit nervous about retiring. It's going to take a bit of time but my children and husband are happy.
The Hall wishes Maria a very happy and fulfilling retirement. She will be sorely missed by colleagues, friends and students of the Hall.
A special thanks also to Elaine Kavanagh who helped Maria with this interview.
Related News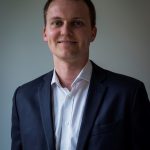 St Edmund Hall Alumnus Fergus Eckersley Awarded OBE for Services to Foreign Policy
5 Feb 2020